Hankook Winter i*Pike RS: Balancing Price and Performance
In a previous article, we talked about the Hankook Winter i*Pike RS, a tire that we've been testing all winter to see what it's capable of. Good for both SUVs and touring cars, this tire strikes a good balance between price and performance. Hankook does offer higher-performance products, but they cost more. The smallest of the Winter i*Pike RS tires sells for less than $100 each, making it both effective and affordable.
Once we posted the first article, some buyers commented they have had durability issues with the Winter i*Pike RS. And yet, we've covered a few thousand kilometres in the past four months and barely chewed through a millimetre of the tread.
Admittedly, this winter was particularly cold and had fewer mild intervals than usual, meaning that the conditions weren't conducive to fast tire degradation. Conditions have a huge influence on tire resilience, with heat being enemy number one for winter tires.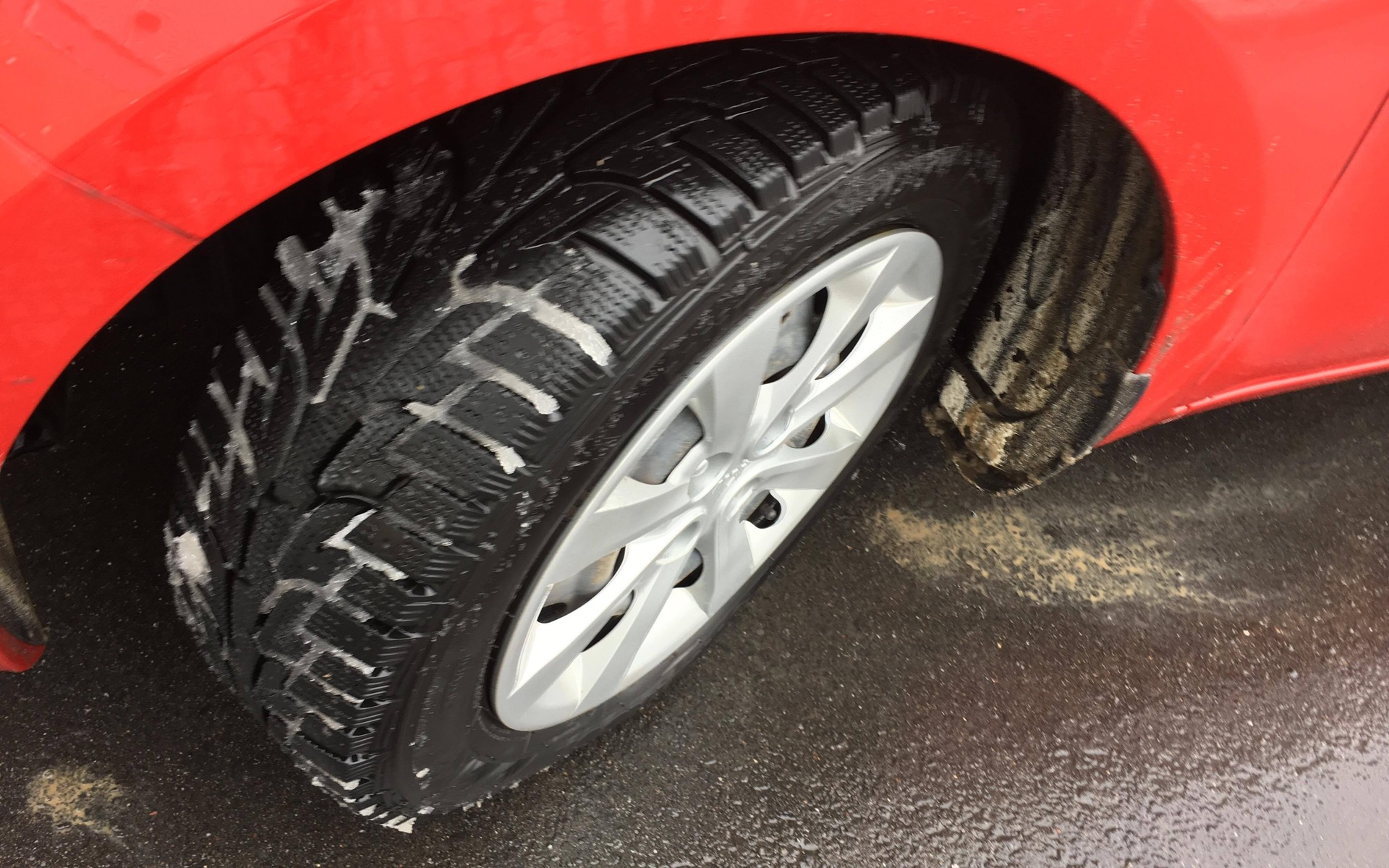 Effective in all conditions
Our set of Winter i*Pike RS tires has proven very effective in all conditions, especially fresh snow. When doing test runs right after a storm, we noted excellent braking and very impressive stopping distances, time and again. The only hint of the tire's limits was when the front end understeered as we entered a corner, causing a slalom effect. A few tire spins are lost when you accelerate quickly, but the tires quickly regain traction and manage to keep the front of the vehicle straight. They do a great job in limiting any side-to-side movement when you start.
More effective on snow than on ice, the Winter i*Pike RS could have benefitted from spikes. This winter, we had substantially more ice than snow on the road, and the tire was designed for superior performance on snow.
That said, we got through the cold months without a hitch, despite the unusually icy conditions. But this year's weather was a good reminder that you need winter tires that can stand up to all types of conditions. Canadian winters are notorious for delivering a mixed bag of conditions, so buyers should keep that in mind when choosing tires.
However, tires that don't have studs offer a much quieter ride. The set we tested was very comfortable and discreet.
In short, we don't have anything bad to say about the Hankook Winter i*Pike RS. It's a mid-range tire that incorporates various technologies to improve performance in all conditions. And if budget is a concern, you'll love its performance-for-price ratio.
Share on Facebook