2019 Porsche 911 GT3 RS: 520 Horsepower!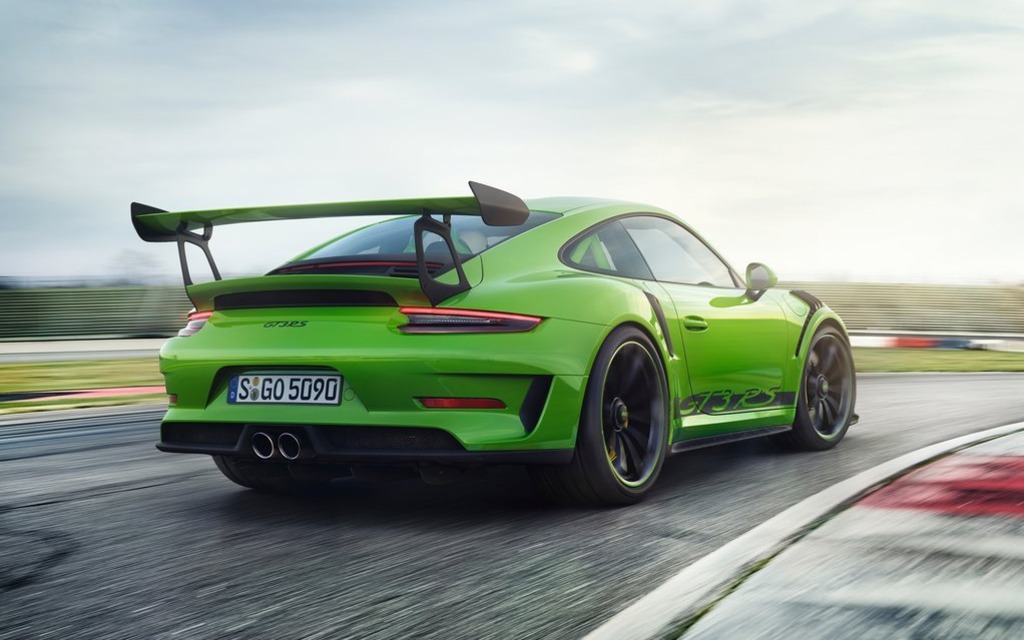 The press release was short and concise, only a few lines. It's the new Porsche 911 GT3 RS, the ultra-lightweight, track-bred monster. The GT3 is the only 911 to be powered by a naturally aspirated engine. No turbos. And Porsche has just given it an update, as if it even needed one.
An Email Filled With Numbers
When we received Porsche's email to announce its new baby, there were very few words in it, but mostly numbers. Big numbers. This Porsche's engine, a 4.0-litre flat six, now develops 520 horsepower. Let that sink in for a bit. That's 20 more than the last GT3 RS and the current GT3. Remember, there are no turbos in there, no supercharger. Just an engine – a Porsche engine.
Torque climbs slightly from 339 to 346 lb.-ft. However, this flat six can rev all the way to 9000 rpm! The car's total weight was also significantly reduced thanks to lighter materials such as wheels and door panels. The car checks in at only 1420 kg.
Porsche says the only available transmission will be a seven-speed, dual-clutch PDK automatic. Sorry stick fans, no manual for this one. Acceleration from 0 to 100 km/h is claimed at 3.4 seconds, and the car's top speed is rated at 312 km/h. That's it? Just kidding, this car's awesome.
The 2019 Porsche 911 GT3 RS is available for pre-order as we're writing this for the net price of CAD$213,400. The car should hit showrooms later this year, says Porsche.
Share on Facebook