We Talk About Cars with Martin-Luc Archambault!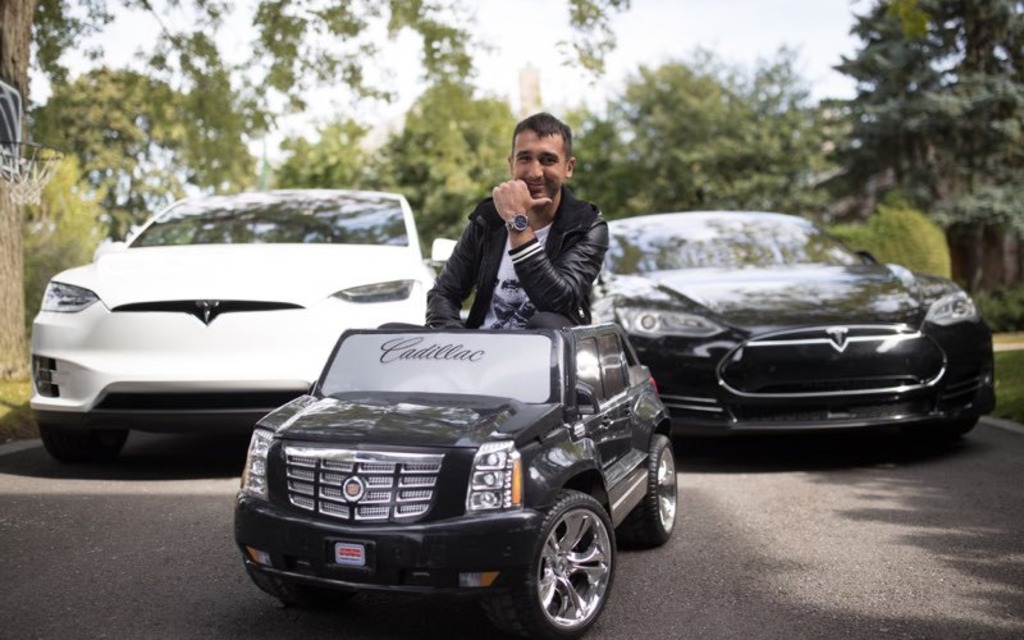 If you're in the business landscape in Quebec, or simply a fan of new technology, Martin-Luc Archambault is no stranger to you. He's a successful entrepreneur from Montreal and angel investor on the French version of the popular TV show Dragons' Den. Martin-Luc never stops moving, always looking for a new business challenge, and constantly trying to change the world, either by way of a new mobile app or a new online search bar. This is all great, but what we're interested about at The Car Guide is, well, cars. So when we found out Martin-Luc was an automobile enthusiast himself, we immediately took an appointment with the man to chat about his hidden passion.
Aboard one of his personal cars, a Tesla Model X SUV, we had the opportunity to exchange with the charismatic young entrepreneur about his first car, a Jeep Sahara; his dream car, the upcoming Tesla Roadster; his point of view on gasoline-powered cars; and how his children react to the fact that their father only drives electric cars. Martin-Luc also shares his vision about an electrified automotive future as well as the arrival of autonomous cars.
Share on Facebook