2017 Lamborghini Aventador S: Fast and Furious!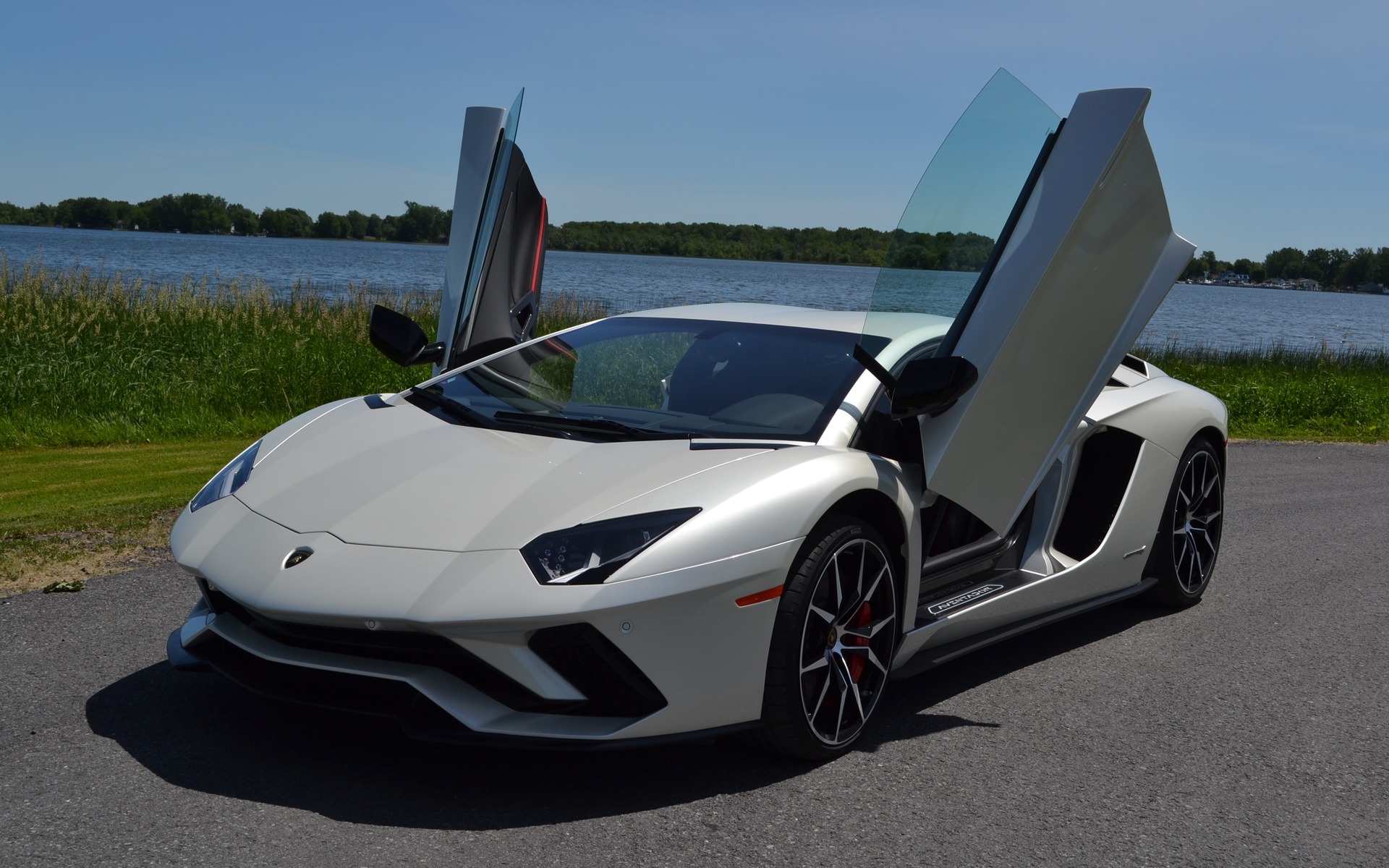 | | |
| --- | --- |
| Strong points | N/A |
| Weak points | N/A |
Full report
You can't help but be impressed when you see a Lamborghini, recent or otherwise. For decades the Sant'Agata-based manufacturer has been making cars that have become the thing of dreams for so many of us. Who didn't have a Diablo or Countach poster hung on their bedroom wall as a teen? Lamborghini holds a special position in the kingdom of supercars, in addition to a rich history and the esteem of well-heeled clients. That's why they can easily sell every car they produce—not that there are that many—regardless of the asking price.
This year, Lamborghini is offering two models. There's the little Huracán and the drool-worthy Aventador. Introduced in 2011, the Aventador supplanted the Murciélago and is keeping the endangered V12 engine tradition alive.
Owning a vehicle like this remains a truly singular experience. Sure, there are other captivating supercars out there, but few can boast a design this exotic and distinguished. You certainly can't go unnoticed in one of these. In fact, this conversation-starter will garner you countless thumbs ups and compliments from people passing by. All of the sudden, you'll be a celebrity! On the flipside, however, you'll always be hesitant to leave your ride unsupervised. First world problems, I guess!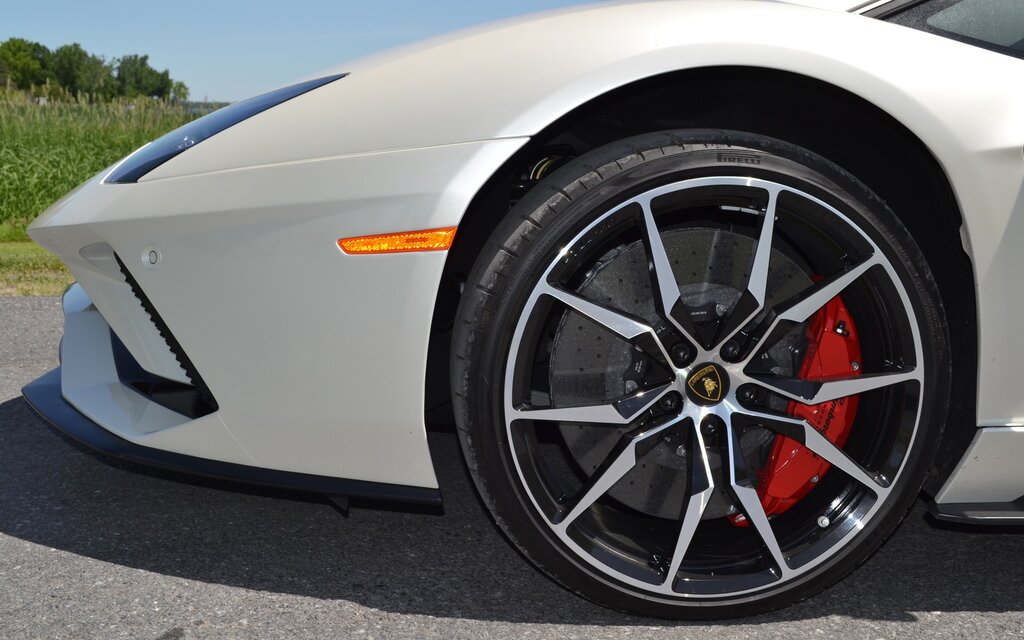 An "S" for 2017
For 2017, the Aventador Coupé has inherited an "S" initial. The vehicle has been treated to subtle visual updates and its 12-cylinder engine now comes with extra power. The front headlights and rear end were tweaked for improved aerodynamics and additional support. If you're unsure whether you're looking at a 2017 version, check the back. A triple triangular exhaust integrated in the centre of the bumper signals that it's an Aventador S.
For purists, this model combines all of the ingredients that make up the brand's visual signature: a pointed and angular nose, gullwing doors and a stretched rear section that gets wider at the back. Not surprisingly, the vehicle is most impressive seen from the rear, especially with its 355/25R21 tires.
740 horses charging at 8500 rpm
At the back of the car, you can also look through a transparent panel and see various mechanical parts, suspension components and, especially, the massive naturally aspirated 6.5-litre V12 that now offers 740 horsepower, which is 40 more than the old Aventador had under its hood. This power is available up to a maximum of 8500 rpm, which is enough to make many other engines explode.
Getting into an Aventador is always something of a spectacle, and not always a graceful one, as the vehicle is practically flush with the ground. But once inside, you're treated to an uncommonly fine interior, one that looks not unlike the cockpit of a race car. Look for the start button behind the red flap and various toggle controls. It's unique, and that's a good thing considering what it all costs. You wouldn't want to pay that much and get an ordinary interior. If some of the controls look familiar (especially the infotainment interface and the door lock/unlock buttons), it's because of the brand's affiliation with Audi.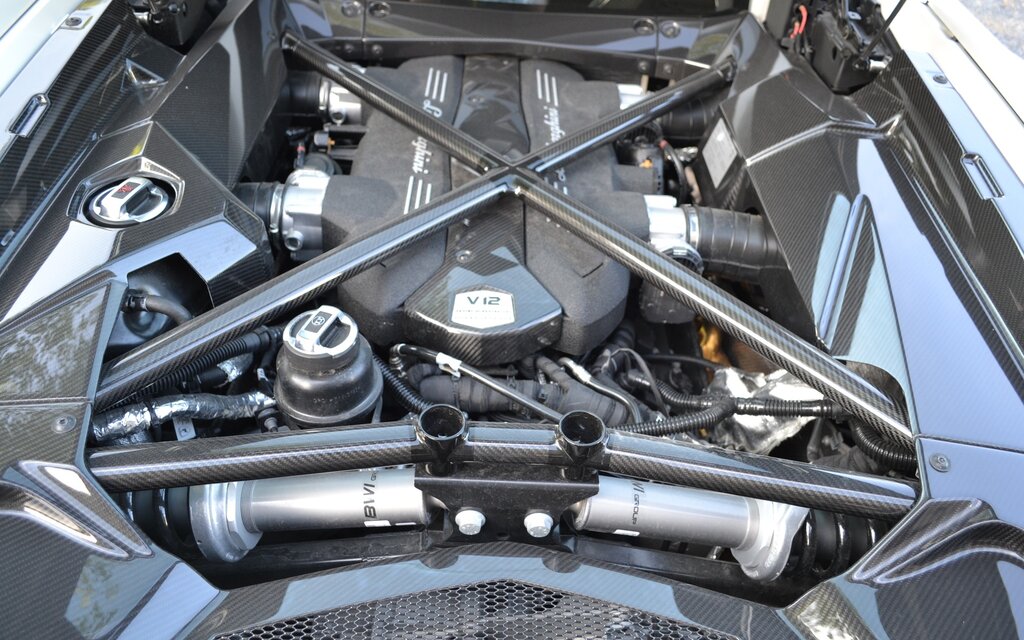 Multiple personalities
As soon as you hit the start button, the engine releases a sound that can only be compared with an F1 vehicle. It'll send shivers down your spine! It's even better when the engine is cold, and with the echo in a garage it's positively magical! This year, the vehicle was equipped with a brand-new exhaust that's 20% lighter and features reworked harmonics. Sit back and enjoy the symphony!
On the highway, the Aventador S demonstrates multiple personalities, depending on which driving mode you choose. In Stradale (highway) mode, the suspension offers maximum protection from bumps and the all-wheel drive system sends 60% of the engine output to the rear wheels and 40% to the front. The seven-speed automatic transmission (a manual hasn't been available for years) offers fast shifting to keep engine revs as low as possible.
Sport mode increases the amount of torque sent to the rear wheels, and makes the steering and transmission more dynamic. This mode is the one you should use most often. However, if you like extreme driving as much as I do, opt for Corsa (race) mode. Not only will it give you better control by reducing electronic assistance (beware!), but it transforms the vehicle into a true track monster. Thrilling! There are consequences, though. Brace yourself for an intrusive engine sound and an ultra-stiff suspension that will find every excuse to jostle you. Corsa makes the car uncomfortable, but feisty!
This vehicle owes its performances to a powerful engine, a super-efficient all-wheel drive system and one little secret: directional rear wheels that offer better lateral control on corners. The rear section turns slightly away from the front wheels to glue the vehicle to the road and virtually reduce the wheelbase. This helps control the V12's excess weight in back and diminish any sway when the vehicle is pushed to the limit.
This is a vehicle you can only fully appreciate by putting it through its paces. The transmission, which can seem sluggish at slow speeds, suddenly becomes superfast when you shift manually at high speeds. The same is true for the engine which, at low speeds, never conveys the effect of the 740 ponies. You have to break with old habits and go beyond 5000 rpm to unleash the torque. You'll be nailed to your seat until you release the accelerator, which will almost certainly astonish your passengers. With a 0-100 km/h time of 2.9 seconds and a top speed of 350 km/h, it's hard to stay within the speed limit. In fact, trying is downright frustrating. Bring on the Autobahn!
In short, the 2017 Lamborghini Aventador S is in a class of its own, and it's got the right personality for the position. How I'd love to have one in my garage so that I could examine its every detail and take it out for a few hours, just for the fun of it!
Share on Facebook