2018 Honda Odyssey: Be Yourself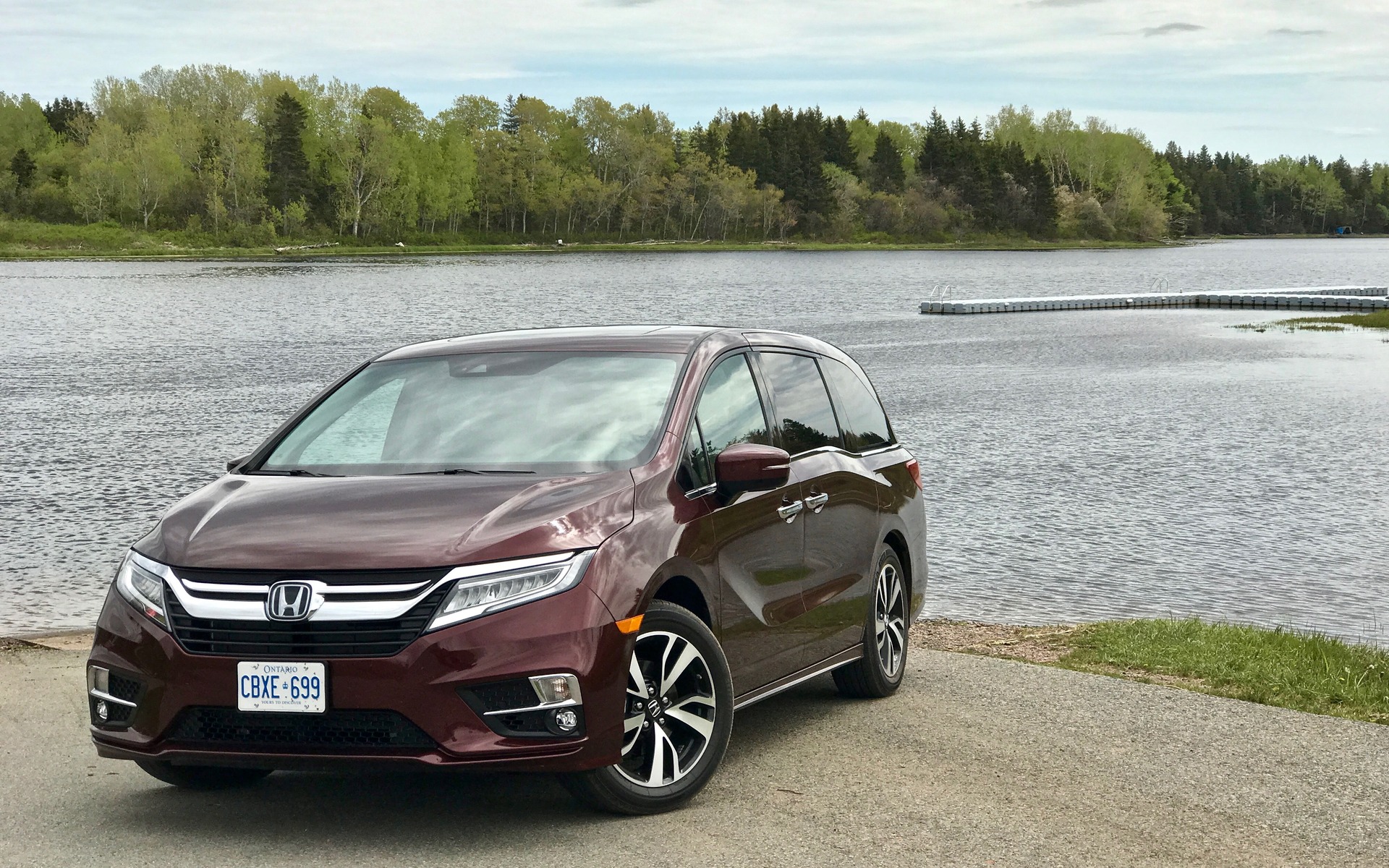 Strong points

Reputation for reliability
Customizable cabin
Good ten-speed automatic transmission
Competent infotainment system

Weak points

Heavy steering
Suspension is too firm
No all-wheel drive
Full report
Automobile journalists generally don't like driving minivans, for the plain and simple reason that they aren't much fun to drive. And yet, each and every year in Canada, tens of thousands of families buy one.
There are actually two vehicle categories in this segment. The first includes the Dodge Grand Caravan, for those whose budget is under $35,000, and the other includes all other minivan models, such as the Toyota Sienna, Kia Sedona, Chrysler Pacifica and Honda Odyssey.
The Grand Caravan is an aging vehicle, but at less than $25,000, there aren't many new vehicles capable of transporting seven adult passengers comfortably.
Today, we're taking a look at the 2018 Honda Odyssey. At a starting price of $35,000, it falls into the second category, the one for refined, but more expensive minivans. The newly revamped Odyssey was in dire need of an update, as its last makeover took place in 2011.
Styling as conservative as ever
You can hardly tell at first glance, but the Odyssey's style has completely changed. Its silhouette is very similar to that of the old generation, and yet, with new lines, a new front end and a new tail end, it's really a redesigned vehicle.
Several welcome changes have modernized the passenger cabin. A large eight-inch screen now sits on top of the dashboard and displays information such as fuel consumption and navigation directions. It looks a lot like what you'll find in the Honda CR-V. Instead of a stick shift, there are large buttons that take up a lot of space. We would have preferred a rotary shifter dial, like the one Chrysler uses.
The dash also features a large infotainment screen that houses Honda's new operating system. Compatible with Apple CarPlay and Android Auto, the interface is modern and provides various connectivity options. For example, you can download an application and, for a yearly fee, start your car and control the temperature of the air conditioner remotely using your smartphone.
In some trims, rear passengers are treated to an entertainment screen, used mainly for watching movies. It falls short of what the Chrysler Pacifica offers, which includes individual screens loaded with games and applications for passenger entertainment.
While we're on the subject, the second and third rows are so roomy that adults can comfortably occupy them. But the big news is the addition of Honda's Magic Slide seats. The third-row seats can be stowed in the floor, while the middle row's middle seat can be removed. This gives you captain's chairs that can be moved forward, backward and side-to-side to facilitate access to the rear seats.
Don't try to be something you're not
Minivans are often victims of their size and weight. And more often than not, they're boring to drive. That's why manufacturers usually aim to make them as comfortable as possible, as it's the key to a more enjoyable minivan experience.
So when Honda announced that they had improved the ride and handling to create a sporty minivan, we were justifiably sceptical.
By sporty, they mean new, sports-like steering and architecture, along with a reinforced suspension and chassis. Unfortunately, this just isn't enough. The suspension is a bit too firm, to the point that the vehicle gets tossed around on bad roads. In turns, it's very rigid, but the vehicle's true nature shines through just the same.
The vehicle comes with same 3.5-litre V6 as before, but it's considered "new" because it now delivers more output for a total of 280 horsepower. However, when we look at the performance graphics, we notice that the power and torque progress over the gear span just as they did before, and the additional power comes in suddenly over 5000 rpm. In other words, unless you drive your minivan in high gear with the pedal to the metal, you'll never really see any difference.
On most versions, the engine is paired with the ZF nine-speed automatic transmission, but the Touring version gets a new and much better Honda-designed ten-speed gearbox, which should eventually be available for all versions. Note that fuel consumption is basically the same with both transmissions. The primary difference is that the ten-speed automatic is much smoother and more predictable.
The 2018 Honda Odyssey starts at $34,890 before shipping and preparation, with the fully equipped version going for $50,290. This makes it a little less pricy than the Pacifica. However, the botched attempt at making this minivan sporty means that it's much less refined than the Pacifica. Nonetheless, the Odyssey remains a good choice with a reputation for reliability and, more importantly, for maintaining good resale value.
Finally, note that we're still waiting for hybrid and all-wheel drive versions. One day, perhaps.
Share on Facebook