Nissan e-POWER: a New Type of Hybrid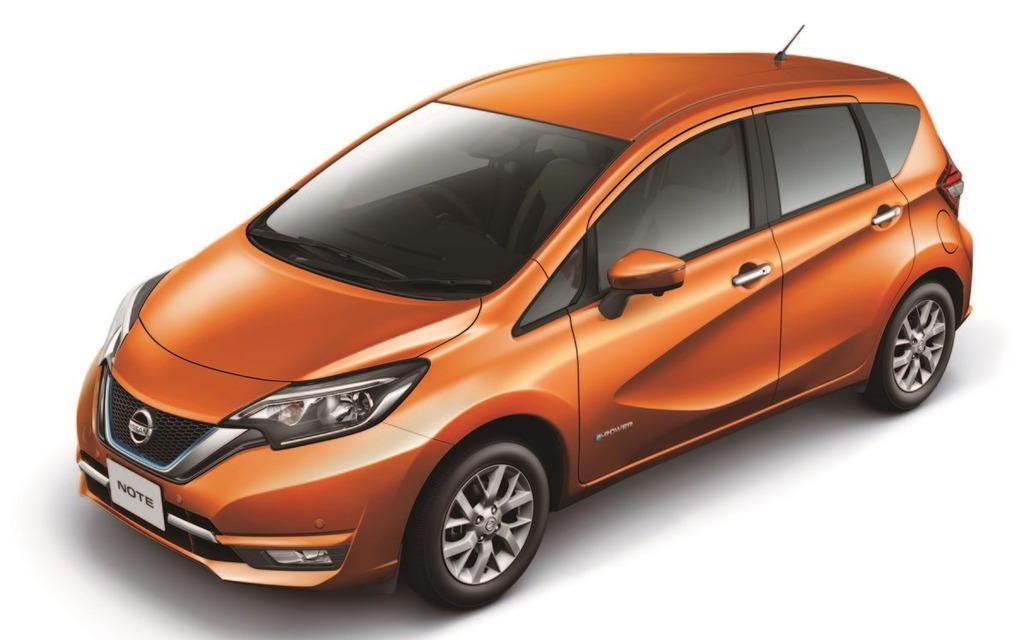 Even though Nissan is one of the few manufacturers that offers a fully electric vehicle, they know an EV lifestyle might not be for everyone.
This is why the manufacturer just announced a new, more user-friendly type of drivetrain for those who are not yet ready to say goodbye to fossil fuels: this is the e-POWER lineup, in which the first member is the Nissan Versa Note.
Just like in the LEAF, only the electric motor powers the front wheels. However, as in the BMW i3 REx and the Chevrolet Volt, there is a small gasoline engine under the Versa Note e-POWER's hood to generate electricity. There is also no way to plug the car in; the only way you can recharge the battery is by using the generator or braking.
According to Nissan, fuel economy is comparable to what can be achieved in the Toyota Prius.
Nissan doesn't say when—or even if—the e-POWER system will be sold in Canada, but the e-POWER Versa Note is currently sold in Japan.
Share on Facebook