2016 Nissan
Versa Note

: the Big Subcompact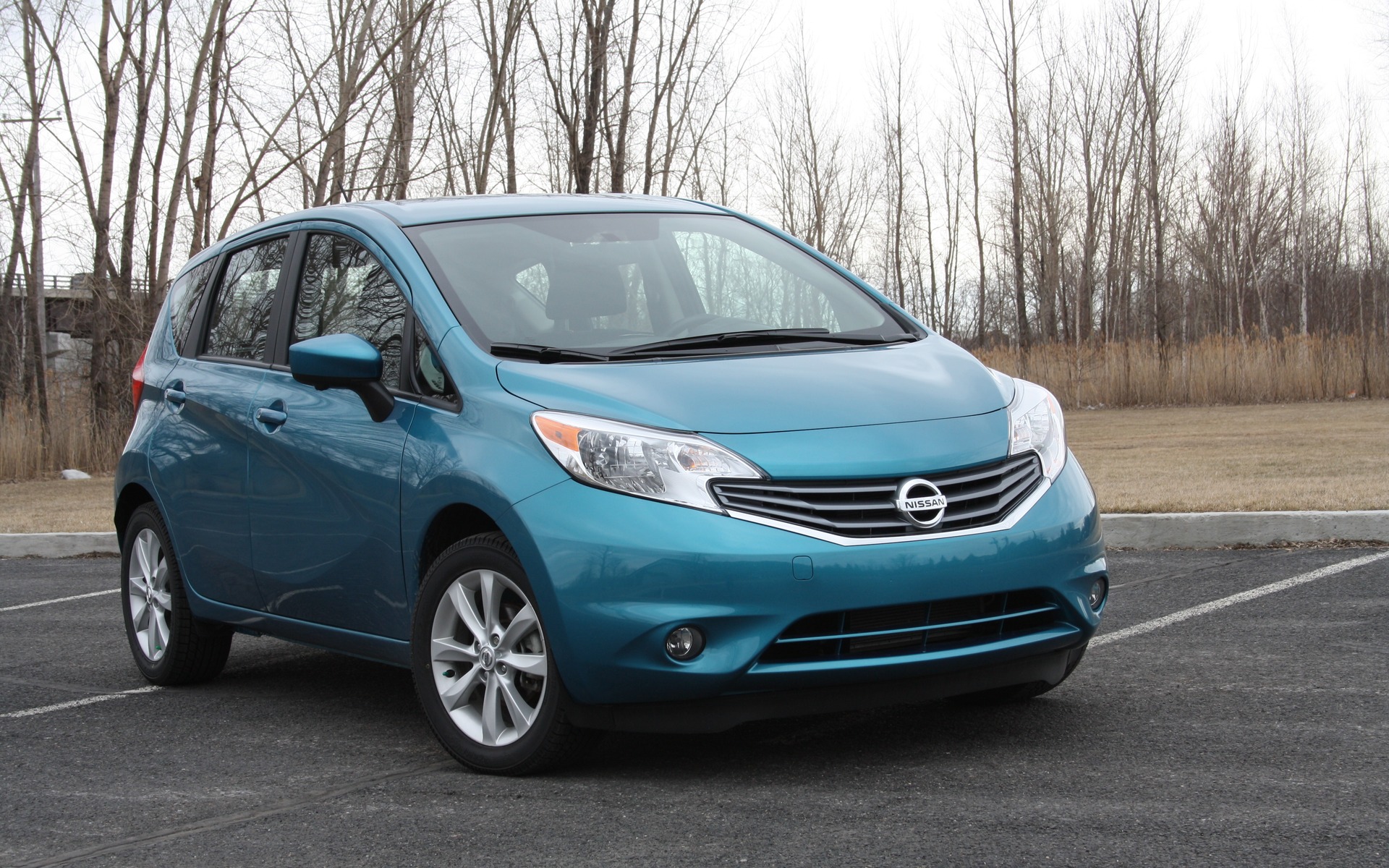 Strong points

Very spacious cockpit
Good fuel economy
Attractive price

Weak points

Vague steering
Lacks some modern features
Uninspiring design
Full report
The Canadian market has a preference for small cars that mix versatility, fuel economy and an affordable price tag. However, we must still think about hauling the family around in addition to anticipate that the kids will soon grow up. And they things can grow pretty quickly.
For parents of preteens that raid the refrigerator on a regular basis and that need a new wardrobe every three months, there's the Nissan Versa Note.
The limousine of subcompacts
By choice or not, we're often stuck being the private chauffeur of our kids when they want to go to their friend's house or go out. It's my case right now.
To my great despair, my 13-year-old son is now as tall as me, and I'm definitely not the only parent who suspects the presence of anabolic steroids in Nutella jars. It thus takes a small car that offers good rear-seat leg and headroom, or else the driver will have to crank his or her seat forward, nose rubbing against the steering wheel.
In the realm of subcompact cars, the Versa Note is the one that boasts the most spacious back seat. We can stretch our legs out, wear a hat and feel at ease, at long as we don't try to squeeze three teenagers across the bench seat. By doing so, we'll be quickly reminded that we're not riding in an Altima or a Rogue.
As for cargo space, the Versa Note has a lot, with a volume of 532 litres. Compared to its direct competition, only the Honda Fit can flaunt such a generous trunk, while the Ford Fiesta remains the runt of the litter in terms of interior space.
Unexciting drive
The 2016 Nissan Versa Note is classified as a subcompact, but it rides on a compact-car wheelbase. As a result, its ride is slightly less jittery and more refined, and the car obviously drives like a bigger one. On the other hand, it isn't as agile as the fun little Fiesta, so if driving enjoyment figures amongst our most important purchase criteria, the Nissan might not represent the best choice.
Its biggest shortcoming is its steering that lacks feedback. We receive little information of what the wheels are doing, which is good for comfort, but not so good when we're driving in the rain or during a snowstorm.
Only one engine is available under the hood of the Versa Note, and it's the same one that's found in its little sister, the Nissan Micra. It's a 1.6-litre, four-cylinder engine that develops 109 horsepower and 107 lb.-ft. of torque. A five-speed manual transmission is standard in S and SV trims, while a continuously variable automatic is optional. The latter is the gearbox of choice of the majority of small-car shoppers, and it's also included in the SL trim level. Ironically, the Versa Note SR, which is the "sporty" version of the bunch, can't even be had with a manual tranny.
This engine does its job, even though it's not the most powerful in its category. The Versa Note's relatively low weight does compensate to offer honest performance, allowing the car to merge easily into traffic and follow the herd on the highway. Around town, the car takes off promptly, with a throttle that responds quickly to the pressure of our right foot.
In this market segment, fuel economy is more important than raw performance, and the Versa Note doesn't disappoint here. Aboard our SL trim level tester equipped with the automatic transmission, we recorded an average of 6.5 L/100 km. Some rivals can do better, although the differences are relatively negligible.
Good bang for the buck
Starting at $14,498 before freight and delivery charges, the 2016 Nissan Versa Note includes air conditioning and Bluetooth connectivity as standard, two features that are usually optional in small cars. However, the S base trim can't be equipped with a USB port or a rearview camera, and to obtain them, shoppers must move up to the SV grade. Interior fit and finish also reflects the car's attractive price.
Our Versa Note SL, priced at $19,748, spoils its occupants with heated front seats, a navigation system, a 360-degree camera system and an intelligent key. Some of its competitors have more available features, such as a power driver's seat, a more elaborate infotainment system and electronic safety driving aids, but they consequently cost more.
It's not the most amusing to drive in its category, nor the most extroverted or the best-equipped. However, it perfectly suits the needs of a family who are looking for a small and affordable car, but that can allow everybody to have their space, which makes commutes much more enjoyable.
Share on Facebook