2017 Infiniti QX30: Clone wars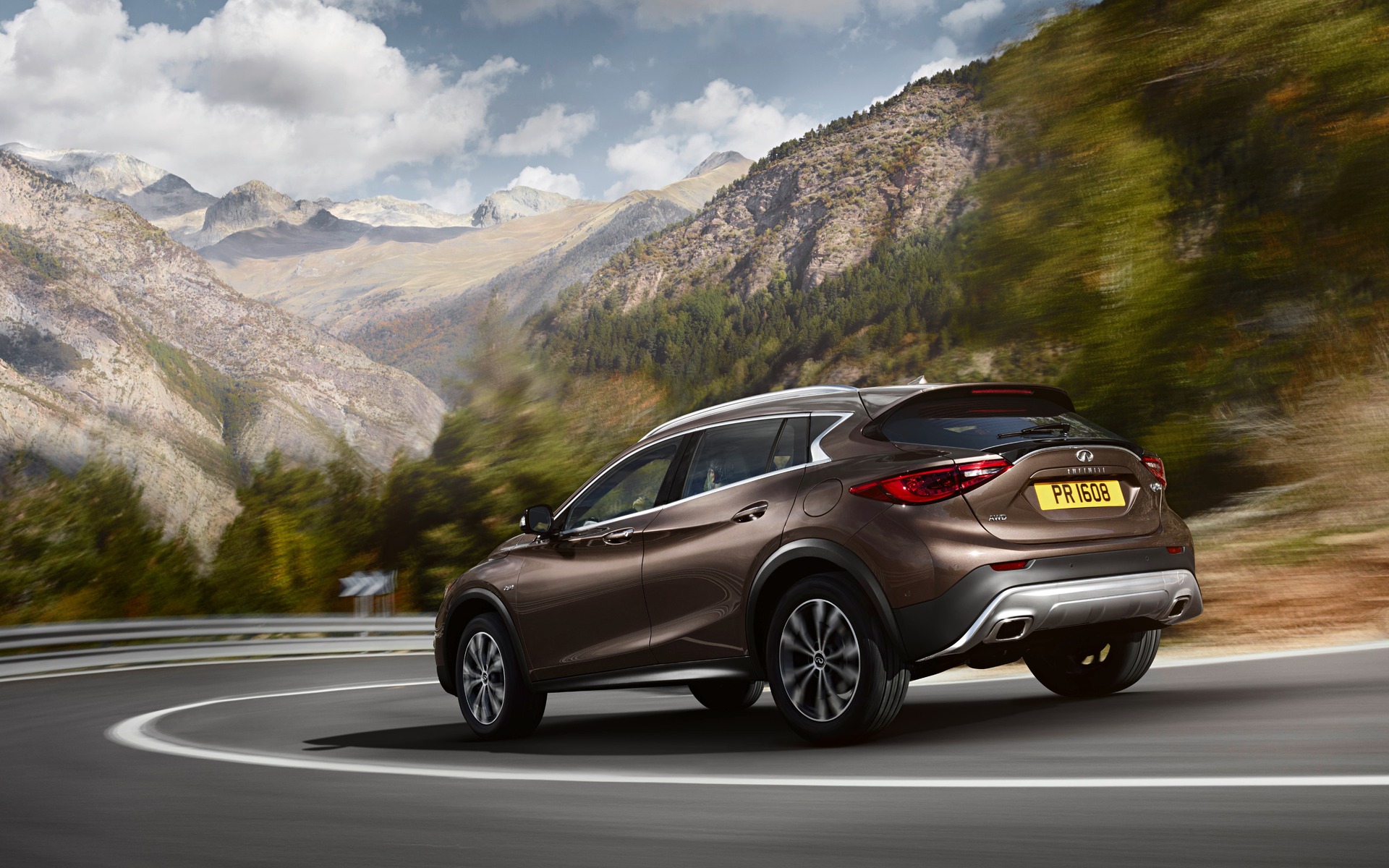 In my review on the new 2017 Infiniti QX30, I talk about the once ill-fated plan that the Big 3 automakers used to multiply the number of products in their fleets. The reason why it was such a terrible plan to badge-engineer everything was because they used it as a cheap way to fill showrooms, and make money. It almost bankrupted them.
The idea behind this plan was and is to cut R&D costs and increase profits. There's a wrong way to do it, as mentioned, and a right way, as shown by the new QX30.
In fact, the present and the future hold numerous cost cutting measures that will become the norm before long. Examples are many and can range from components to entire cars. Some of the latest moves include GM and Ford's adoption of a common 10-speed automatic transmission that will make the rounds from the Raptor to the Camaro. Another obvious case is the new Toyota Yaris sedan, which is nothing more than a rebadged Mazda2 sedan.
Here then, we have three instances of product and technology sharing. The practice holds many advantages and I promise you that this will fortunately, or unfortunately be commonplace as the years and decades go by.
Ever increasing research and development costs will force coalitions like that of the Renault-Nissan Alliance and Daimler and Mazda with Toyota. The high points involve putting the best minds to work on a single project therefore practically ensuring that whatever is created will be about as good as it gets. This is brilliant where technology and components are concerned.
The true problem, in my mind, arises when design, driving characteristics and true brand identity are lost. The Yaris sedan is a Mazda. In fact, Toyota did nothing other than change a few logos to identify the car as theirs. Infiniti took a very different approach.
The GLA chassis and powertrain served as a building block for the engineers. They tweaked what they wanted and from there, created a body that clearly matches the family look. Even from an experienced point of view, the QX30 is nothing if not an Infiniti. This is, no doubt, the way to proceed.
In the Renault-Nissan and Daimler deal, I think the real winners will be the Alliance. Many other advantages can stem from this type of approach, if done right. Let's say Subaru wants to bring back the Brat, they could start talks with Hyundai (Santa Cruz) or knock on Honda's door for the Ridgeline's blueprints. In both cases, Subaru would have to shoehorn a flat-4 under the bonnet. Whether this would be a good idea is another matter altogether.
So, as you can see, these collaborations could open up many doors for future products that will give consumers more options to own what they really want. One thing that is likely not to occur is that the savings will be passed on to consumers. Carmakers are in business to make money after all.
Share on Facebook