2016 Chevrolet Equinox: The People's Mover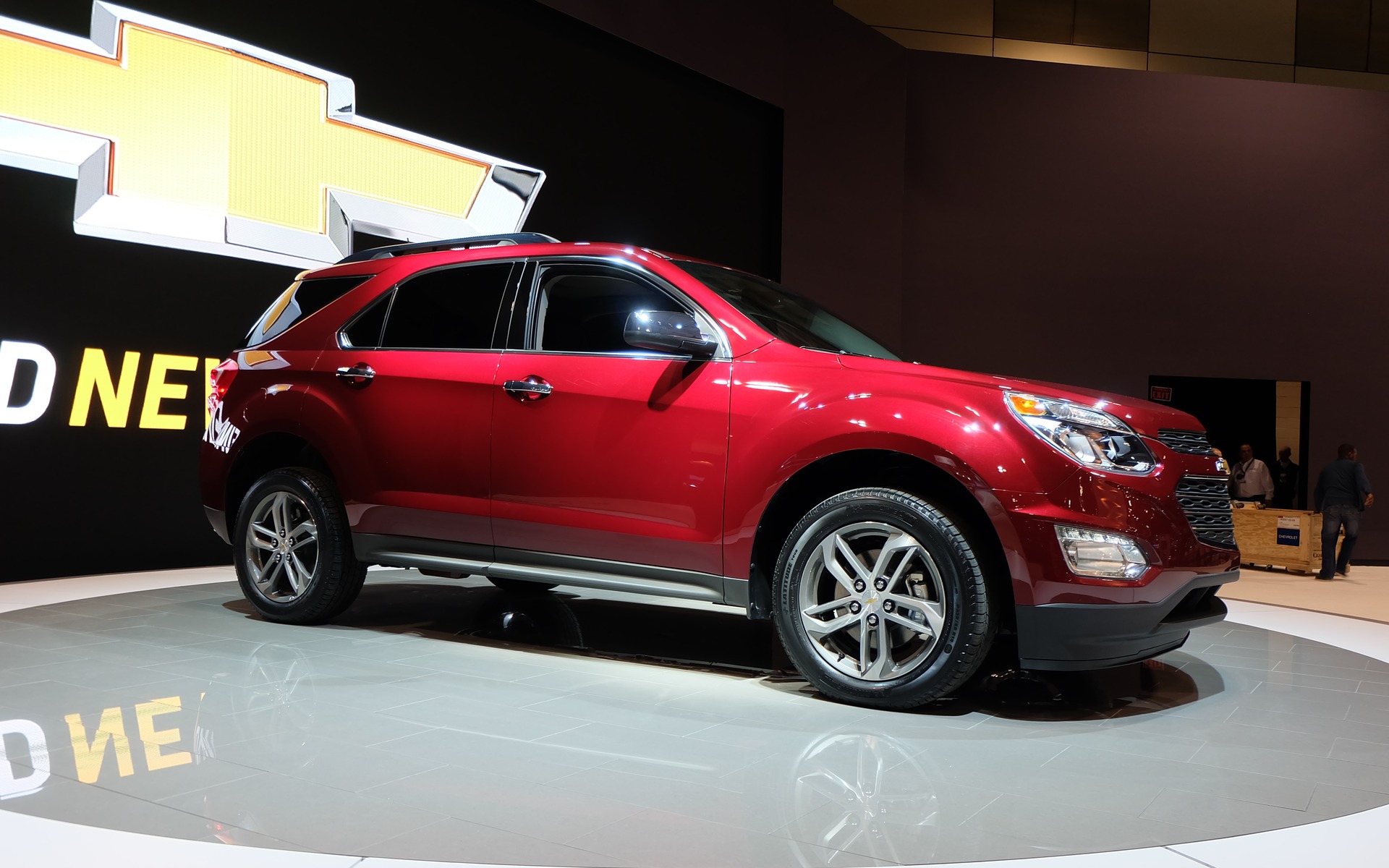 Strong points

Roomy interior
Decent power from 4-cylinder engine
Respectable fuel economy
Affordable pricing
Updated feature set
Strong set of advanced safety features available

Weak points

Interior not as upscale as some rivals
Handling is average
Performance is nothing special in a straight line even with the V6
Seat fabrics not easy to clean on all models
Full report
Don't mess with success. Even in the fast-moving compact SUV segment, where new competitors arise from marketing meetings on a seemingly monthly basis to be introduced as yet another family-friendly blob on stilts, it's a risky move to make too many changes to a model that has been a stronger seller like the Chevrolet Equinox. This small ute has been a steady source of showroom traffic for the Bowtie brand since it was first introduced in 2004, but the rising tide of similarly-sized people movers had begun to cut into the bottom line - meaning it was time for a refresh to renew customer interest in the SUV.
The 2016 Chevrolet Equinox is evolutionary, to be sure, but the upgrades that have been made to its cabin, features list, and in the styling department are truly that: decisions that have served to make the SUV better, without losing any of its existing charm. Even in the face of shiny new rivals from Mazda (the CX-5) and Nissan (the Rogue), the Equinox is worth a second look.
Nip and Tuck
Many of the changes applied to the 2016 Chevrolet Equinox have been cosmetic in nature, but the sport-utility vehicle offers a svelte take on the same modern visual personality that it delivered the year before. Tweaks include updated lighting (projector headlights, LED running lights, and upgraded fog lights for the top-tier model) as well as a revised grille shape, redesigned taillights, and new 17-inch and 18-inch wheels on the options list. The cabin has been given a similar treatment, with a more streamlined presentation of the Equinox's updated touchscreen infotainment options (including the available Chevrolet MyLink system), and nicer trim and fabrics throughout, especially as you move up through the model range.
The More Things Change
Not everything about the 2016 Chevrolet Equinox is new, of course. In fact, once you move past the revised features and fresh look of the SUV, things are pretty much status quo as compared to 2015. This means that base models feature a 2.4-litre, four-cylinder engine that generates 182 horsepower and 172 lb-ft of torque, while a 3.6-litre V6 is available as an option on more-expensive models (where it provides 301 horses and 272 lb-ft of twist). A six-speed automatic transmission is standard across the board, and all-wheel drive can be paired with either motor.
During the week that I was in Los Angeles, California for the yearly auto show, I had the opportunity to borrow a four-cylinder version of the Equinox LT, which represents a significant percentage of the SUV's sales each year due to its respectable level of equipment and its $31,670 MSRP. Having only driven V6 editions of the Chevrolet in the past, I expected to be underwhelmed by the 2.4-litre motor's modest gumption but the opposite was true, as I had no problems keeping up with L.A.'s horrendous flow of traffic, even when the highways cleared to the point where cruising at 120 km/h became possible.
Acceleration may not have been the small unit's strong point yet it was hardly a consolation prize, especially compared to the meek forward momentum offered by the base drivetrains of several Equinox competitors. One upshot of the Chevrolet's small-displacement engine was respectable fuel efficiency. I saw 10 L/100km in combined city and highway driving, an improvement over past V6 performance and in keeping with the official numbers advertised on the Equinox's window sticker (10.5 L/100km city, 7.3 L/100km highway).
Another Equinox plus? Comfortable, quiet cruising. The vehicle's low-noise interior was complemented by suspension tuning that favoured smooth transitions over rough pavement, and while not exactly a slalom master, the small Chevrolet never had me overly concerned with its cornering capability. The ability to slide and recline the rear seat allows you to properly balance out passenger needs with cargo realities, and total interior volume for the vehicle is competitive, if not class-leading. If there was one thing I could change about the Equinox I drove, it would be the seat fabrics, as they featured an unusual knit insert on the bottoms and backs that felt like it would be a magnet for dirt (especially given its light color).
Revisiting The Classics
There's a reason why the Chevrolet Equinox has enjoyed such consistent attention and adulation from the family crowd: it just works. Not flashy, but hardly boring to look at, not quick but reasonably good on gas, and priced comfortably between larger midsize models and too-small-for-real-life subcompacts, the Equinox is 'just right' for a wide swathe of shoppers seeking an affordable and practical daily driver. In a world where crossovers have become increasingly niche with each passing year, it's reassuring to know that someone's still building an SUV with wide appeal that doesn't draw exclusively from a customer base composed of helicopter skiers and mountain bike maniacs.
Share on Facebook