2016 Subaru Outback 3.6R Limited: The Nonconformist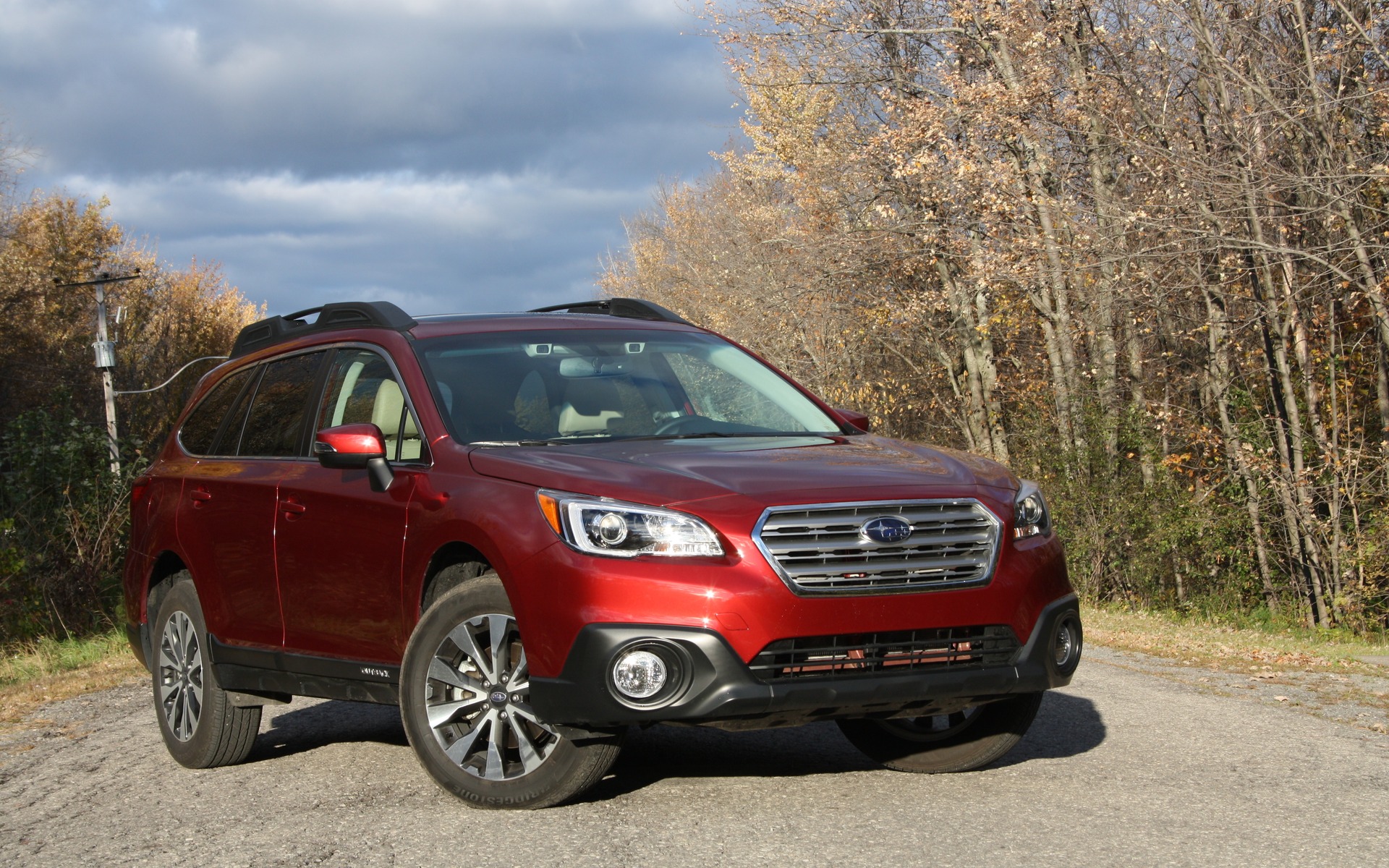 Strong points

Capable AWD system
Reasonable fuel economy
Spacious and comfortable cockpit

Weak points

Many midsized SUVs offer more cargo space
Six-cylinder engine lacks smoothness
Can't tow as much as rival SUVs
Full report
While automakers try their best to create utility vehicles that offer a car-like drive, Subaru goes the other way by selling a car that rides like an SUV.
In the thin market segment of high-riding wagons, the Japanese brand is raking in good profits with its Outback, even if their real compact crossover, the Subaru Forester, boasts slightly better sales numbers in Canada. In fact, some manufacturers though the idea was so clever that they created their own models, such as the Audi A4 allroad, the Volvo V60 Cross Country and the Volvo XC70.
Outback or SUV?
First of all, the 2016 Subaru Outback certainly doesn't have the same road manners as the Legacy sedan with which it shares its platform and powertrains. Its suspension is spongier, and its 220-mm ground clearance, compared to the Legacy's 150-mm elevation, creates more body roll.
However, we benefit from a centre of gravity that's lower than those of midsize SUVs like the Ford Edge and the Nissan Murano.  Its driving position is not as high as in a conventional utility vehicle, and although some people prefer a commanding view of the road ahead, others feels less in control perched high up above the ground. In short, the Outback offers a happy compromise, and it's easier to slip in and out of than climbing up into an SUV, or having to get up while exiting a car.
Four or six?
Most 2016 Subaru Outback buyers will be happy with the base engine which nicely blends power and fuel economy. This 2.5-litre, horizontally opposed four-cylinder develops 175 horsepower and 174 lb-ft of torque. Take-offs aren't electrifying, as the continuously variable automatic transmission is a little slow to react, but otherwise, performance is totally adequate. And in base and Touring trim levels, a six-speed manual is even offered.
On the other hand, a quicker and more refined Outback can be had by choosing the 3.6L six-cylinder engine that develops 256 hp and 247 lb-ft, mated exclusively to the automatic transmission. Okay, this engine isn't as smooth as the competition's six-cylinders, and a little noisy at wide-open throttle, but it provides good performance while being better suited to the more luxurious – and more expensive – versions of the Outback.
Obviously, all-wheel drive is standard, as is the case with every Subaru model except the BRZ sports car. Unlike the vast majority of AWD systems on the market, that react to wheelspin before distributing power to more than one axle, Subaru's setup sends power to all four wheels, all the time. When equipped with the CVT, the power split is 60/40 front/rear in normal driving, but can vary to up to 50/50 according to each wheel's available grip. With the manual transmission, power is split in a fixed 50/50 ratio.
To sum it up, Subaru's AWD system is one of the most reassuring and capable in winter. In the middle of summer, unless we're powering through tight curves and down highway exits, the difference is barely perceptible.
Usually, a full-time AWD system has a negative effect on fuel economy. However, Subaru succeeded in creating a powertrain that's relatively efficient, especially with the four-cylinder engine. Our test vehicle, a loaded 3.6R Limited, consumed fuel at a reasonable average of 9.5 L/100km. By the way, the six-cylinder Outback can tow up to 3,000 lbs or 1,360 kg, although many similarly-priced SUVs can do better.
Basic or luxurious?
The uplevel versions of the Legacy and Outback offer high-quality fit and finish, and the midsize dimensions provide plenty of room front and rear. Passengers sitting on the bench can recline their seatbacks, but the middle occupant will have to put up with a hump in the floor that houses the driveshaft.
The Outback's versatility is undeniable, with a cargo volume of 1,005 litres even when all seats are occupied. By folding down the rear seatback, volume doubles to 2,075 L, down a few hundred litres from the maximum volume found in most midsized SUVs. The Outback also includes a robust roof rack with retractable crossbars, making it easy to install bike racks or a cargo box.
Limited trims also get supple leather upholstery, heated front and rear seats, dual-zone climate control, satin and woodgrain trim, a power sunroof and a power liftgate. The vehicle has also been updated from a technology standpoint, including an infotainment system with a modern and reactive touchscreen as well as the company's optional EyeSight electronic driving aid package.
The 2016 Subaru Outback is offered from $27,995 before freight and delivery charges, however our 3.6R Limited version with the Technology package is listed at $40,195. At that price, there are plenty of spacious and well-equipped SUVs, but the Outback is different, created to please nonconformists who haven't fell for the charm of trendy sport-utility vehicles.
Share on Facebook