Here Is The 2016 MINI Convertible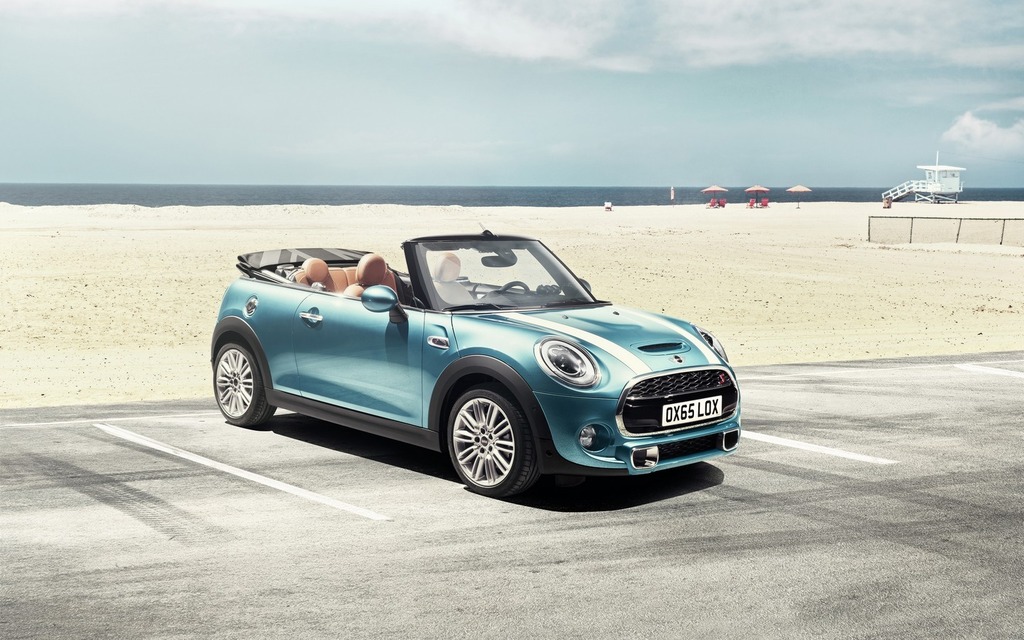 Ever since MINI was revived by BMW at the turn of the century (in 2001, more accurately), a convertible version of the little car has been offered. While some people lament the fact that this version forgot the basic precepts that made the original Mini a success, you can spot quite a few of them on the roads, especially when the weather is cooperative.
2015 brought us the second generation of the MINI (technically the third generation of the Mini, but it's the second generation of the new MINI... still following?), and we are not especially surprised to see a new convertible being announced.
Compared to last year's version, the 2016 MINI Convertible is larger (or less mini, if you will). It is 99 mm longer, 44 mm wider and 7 mm higher, and these more generous dimensions are enough for it to offer 25% more cargo room when the top is up, as well as more legroom for the passengers.
The new retractable soft top can be opened and closed in 18 seconds; this can be accomplished when the vehicle is moving, as long as it doesn't exceed 30 km/h. You can also order the top with a Union Jack on it (which is the United Kingdom flag, a theme that is frequently used by MINI).
Under the hood, the 2016 MINI Convertible should arrive with the same engines found in the regular 2-door MINI: a turbocharged 1.5-litre three-cylinder developing 134 horsepower in base trim, a 2-litre engine with 189 horsepower and a John Cooper Works version with 228 horsepower. Europe also gets a Cooper D with a diesel powertrain, but we obviously don't deserve that version here.
There is no exact launch date yet, but you can be sure that it will be ready for next spring.
Share on Facebook