BMW M4 GTS: A Better Recipe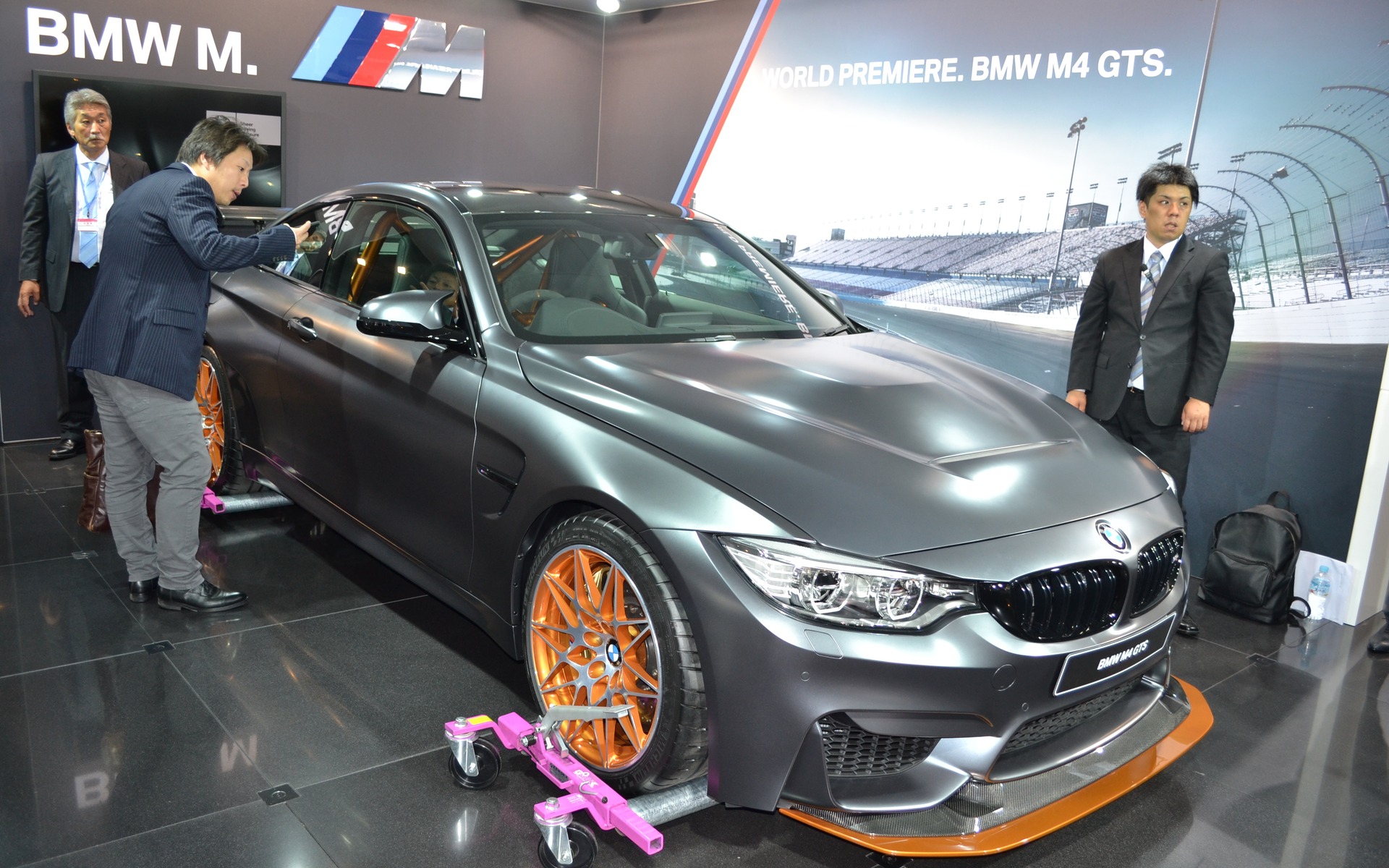 The BMW M4 is a staple in the performance world: a direct descendant of a long lineage of high-powered coupes, the Bavarian car is frequently said to be one of the best driver's cars of its generation.
BMW hasn't finished perfecting its car yet: at the Tokyo Motor Show, they will present the M4 GTS, an even more hardcore version of the already-fast M4.
With the addition of a full body kit made of carbon fibre and a new hood, the M4 GTS is quite unique, and it also sports a wing bolted onto its CFRP trunk. Finally, it differs from a ''base-model'' M4 thanks to a set of M-Light wheels painted orange. Inside, there is an Alcantara and Merino leather interior, as well as sweet carbon fibre bucket seats (not in North America though, where the seats are illegal; we will get the M Sport seats). To lighten the car, the rear seats have been removed. As an option, you can choose a rollcage –painted orange– and a six-point harness to replace the stock 3-point belts.
To get the car going, BMW uses a turbocharged 3-litre engine developing 500 horsepower; the 75 additional horsepower compared to the standard M4 come from a titanium exhaust and a water injection system. Since the only available transmission is a 7-speed DCT transmission, the car can get from 0 to 100 km/h in 3.8 seconds, hit 305 km/h and go around the Nürburgring Nordschleife in an impressive 7 minutes and 28 seconds (about as fast as a Ferrari 458 Italia).
Production will be limited to 700 units throughout the world; if you want one, don't wait!
Share on Facebook