This Is The Diesel-Powered 2016 Chevrolet Colorado/GMC Canyon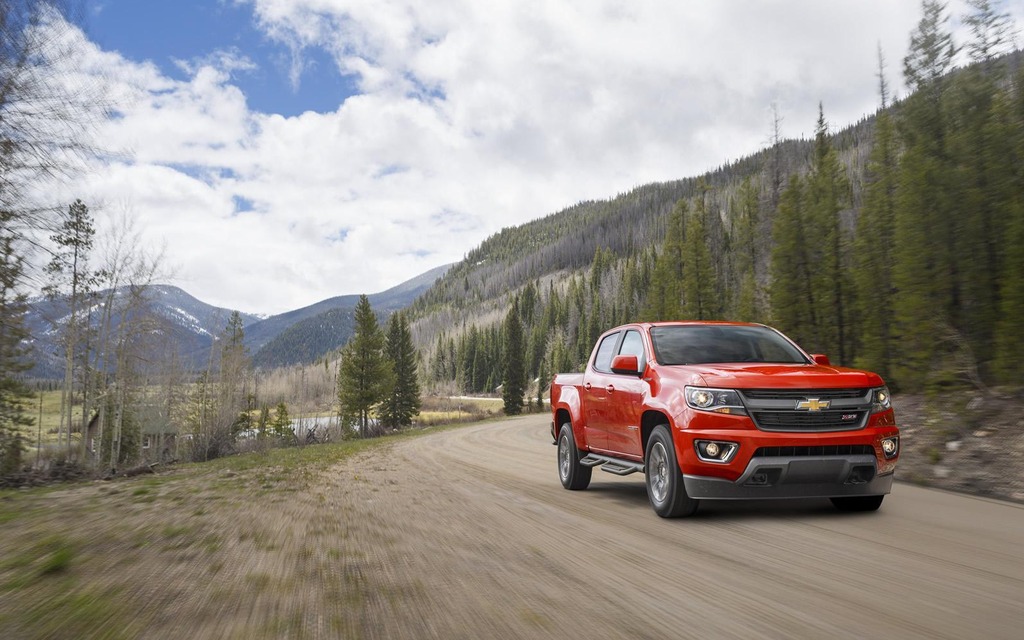 We knew it was coming, GM's engineers confirmed it and fanatics were eagerly waiting for it: here is the diesel engine that will be found in the Chevrolet Colorado/GMC Canyon duo.
The brand's purists will be frantically looking for one thing, and it's on the side of the truck; the Duramax badge means that GM didn't go to a third-party manufacturer to build their diesel powertrain.
It is an all-new 2.8-litre engine; it features advanced technologies like common-rail injection, forged internals and an aluminium DOHC head bolted to an iron block. There is also an exhaust brake, which will help to decrease brake pad wear and will certainly help those who tow trailers. There is also an electric brake controller which comes standard with all diesel models.
Developing 181 horsepower and an impressive 369 pound-feet of torque (available at 2000 rpm), this engine is made for towing; with a six-speed automatic transmission, a 3.42 gear ratio and a locking rear differential, the duo can tow up to 3,492 kilos in 2WD guise and 3,447 kilos for the 4x4 versions.
Canadian pricing and release dates are not available yet, but we know that our Southern cousins have to pay $4,750 to get the Duramax engine in their Chevrolet Colorado and GMC Canyon, and they will receive them sometime in fall.
Share on Facebook