The 2016 Audi Q7 Drives Itself And Can Even Reverse Your Trailer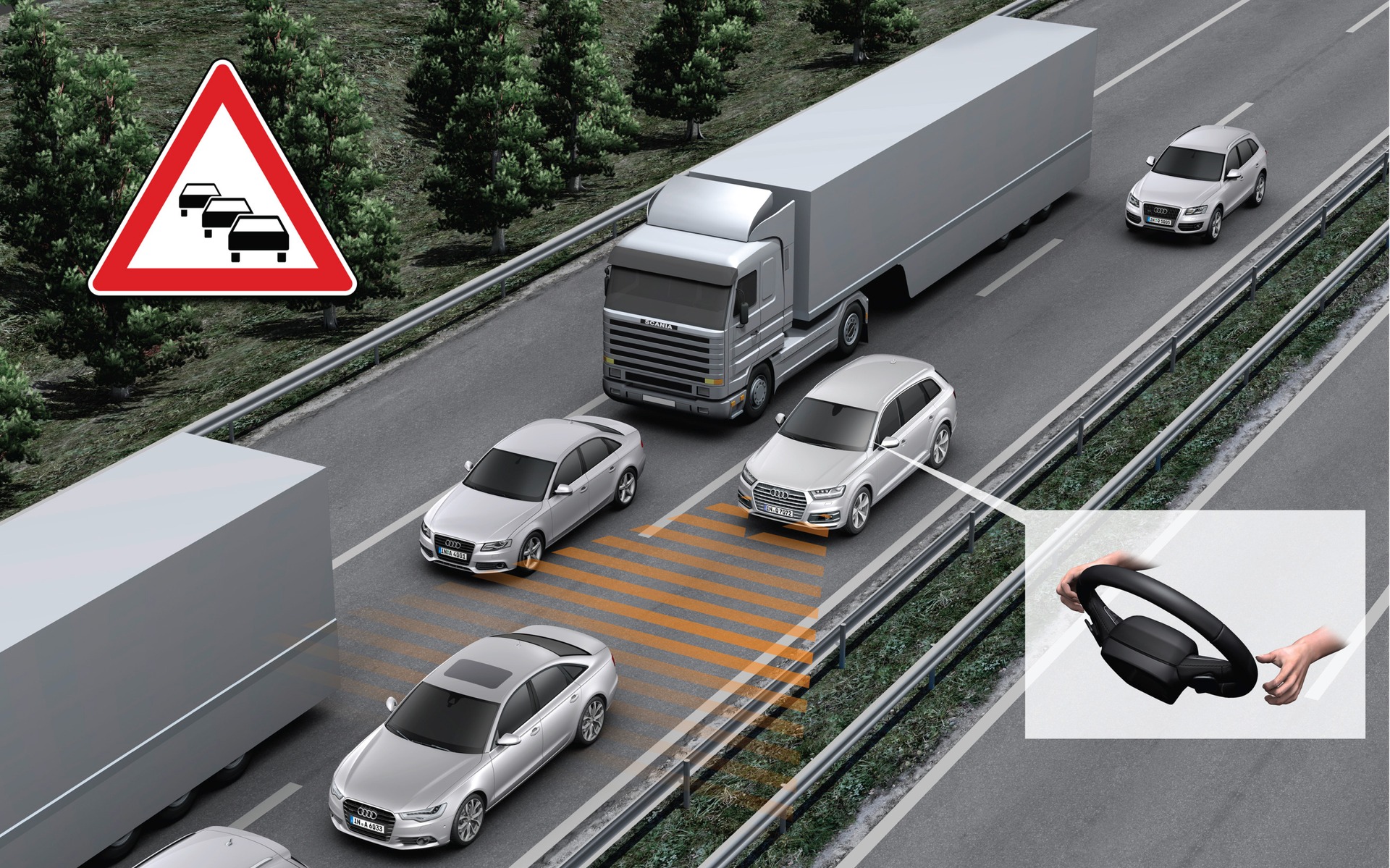 When the new 2006 Audi Q7 rolls into showrooms next December, it will become the brand's most technologically advanced vehicle —light-years ahead of their full-size sedans. It won't just raise the bar for entertainment and connectivity systems, it will almost be able to drive itself!
The adaptive cruise control has been improved so that it doesn't just maintain a predetermined speed and safe distance between you and the car in front, but it also takes into consideration the angle of the road and automatically aligns the vehicle with the middle of the lane. Plus, it can read the speed limit and adjust accordingly. Talk about a great way of avoiding speeding tickets!
Anyone who's ever tried reversing with a trailer knows that it's challenging—especially for the ego. Enter Audi's Trailer Assist solution. It controls the vehicle's direction, ensuring that both the vehicle and trailer back up in a straight line. And it figures out just the right angle without any input from you. 
Gadgets galore 
On some trims, the instrumentation has been replaced with a virtual cockpit that includes a customizable display screen (1,440 x 540 pixels and just over 12 inches in size). You decide what information you want to see, though the classic choices are vehicle speed, engine revs, and fuel level. 3D graphics show all the info in an attractive colour display. The two main display modes give priority to the instrumentation or the navigation system. Of course, most people will only use a small percentage of the virtual cockpit's capabilities. 
Another trend with automakers is to add big screens to the dashboard. The Q7 comes with a pop-up that looks like it's just sitting on top of the dash when deployed. It's part of the updated multi-media interface and includes a large touchpad with eight programmable buttons flanked with two toggle controls. These help you navigate the numerous menus and control pretty much all the on-board systems. For those who prefer, there's a voice-activated control that decodes your commands and executes your orders automatically. Ask "Where can I fill up on gas?" and it will show you the closest stations. 
An Audi tablet
Audi is offering rear passengers a tablet (or two) that's connected to the vehicle's entertainment system. When paired with the wireless network, the Audi Tablet works like an iPod with games and applications. It can even be used outside of the vehicle, which begs the question "Why create a whole new tablet instead of just allowing connectivity with existing devices?" According to Audi, their tablet is more resistant to heat and impact in the case of an accident. But we suspect it's just another way of adding another gadget to their long list of expensive options. 
Share on Facebook