A 2.0-litre engine for the 2017 Audi Q7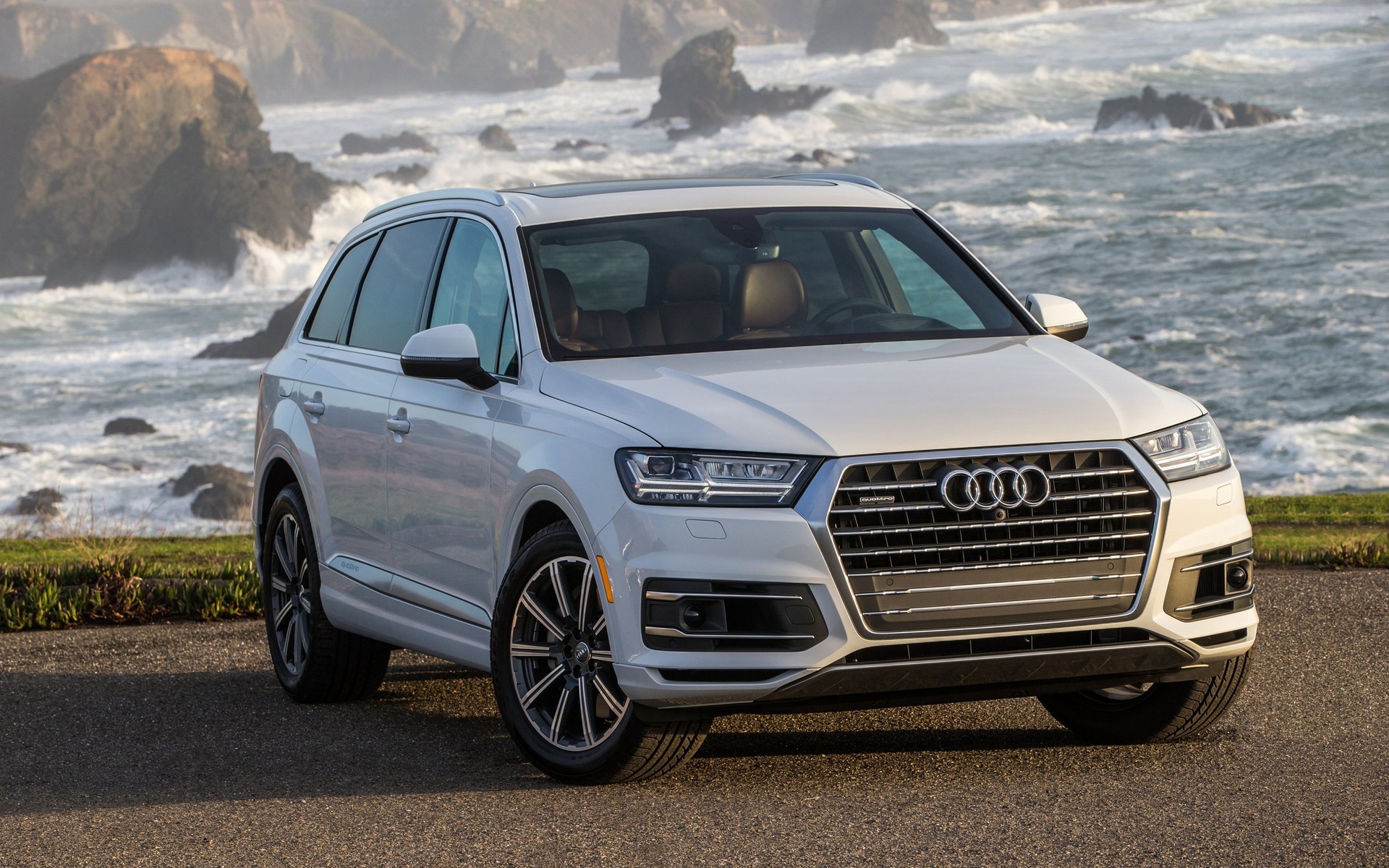 Is seems as though the North-American market is finally warming up to a wider range of engine choices in their cars and trucks. Emissions regulations, the price of fuel and the consumer's change of heart about getting the most powerful vehicle money can buy are creating a need or desire for smaller engines.
Up until now, the 2017 Audi Q7 was available in the U.S. and Canada with a 333-hp, supercharged 3.0-litre V6 mixed with quattro all-wheel drive and an eight-speed automatic transmission. The SQ7 TDI promised sometime next year will feature a turbo-diesel, 4.0-litre V8 that will pump out 435 hp and 664 lb.-ft. of torque.
However, a turbocharged, 2.0-litre four has just been announced in the Q7 for the U.S. and Canadian markets, which also means a lower entry price point.
The blown four will produce 252 hp as well as 273 lb.-ft. of torque from 1600 to 4500 rpm, and it too will be managed by an eight-speed automatic. According to the manufacturer, and thanks to significant weight reduction, the Q7 with the 2.0T engine is faster and more fuel-efficient than the previous-generation Q7 that was equipped with a supercharged V6 that developed 280 hp. The latter could reach 60 mph (96 km/h) in 7.7 seconds, while the new Q7 2.0T is able to perform the same sprint in a claimed 7.2 seconds.
And with the optional towing package, the 2.0-litre Q7 can still tow up to 4400 lbs.
In Canada, the 2017 Audi Q7 2.0 TSFI quattro will start at $61,900 before freight and delivery charges. That's for the Komfort trim, which includes 19-inch alloy wheels, a heated steering wheel and heated front seats, three-zone climate control, a power tailgate, a two-panel panoramic sunroof, xenon headlights with LED daytime running lights and taillights as well as room for seven passengers.
The $67,100 Progressiv variant adds a 360-degree camera system, four-zone climate control, heated rear seats and front seat ventilation, MMI Navigation plus infotainment system, Audi virtual cockpit instrumentation and a power-adjustable steering column. There are plenty of available as well, such as an S line sport package, LED headlights and a suite of advanced driver assistance systems.
The 2017 Audi Q7 with the 2.0-litre engine is now on sale.
Share on Facebook