BMW Modernizes Its
3 Series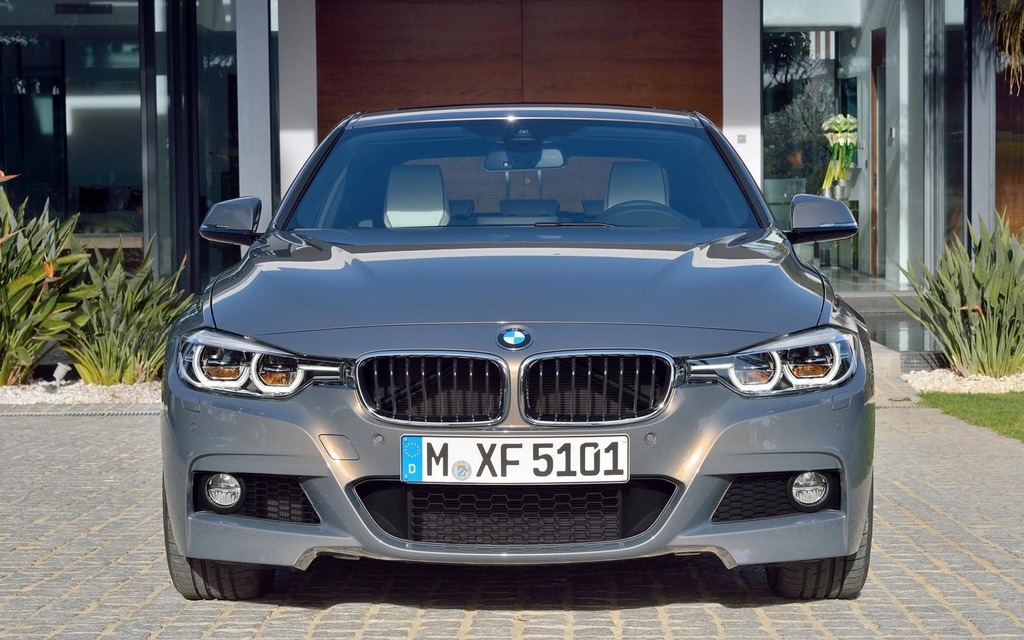 BMW's most recent 3 Series (codename F30) has been on the market since 2011. In automotive years, this is an eternity, so the manufacturer decided to modernize its best-selling model.
Visually, you have to look pretty closely to see the upgrades. The lower bumper's intakes are larger and wider, the rear receives LED taillights as standard equipment, and a selection of new colours and wheels are offered.
The biggest changes are under the car's skin. The electrically-assisted steering has been tweaked to give better road feel and the front shocks and rear struts have been beefed up. These changes are applied to all versions of the car, from the base model to the M versions.
Under the hood, the turbocharged four-cylinder from the 320i and 328i still comes standard. In the latter however, a 4-horsepower upgrade was enough to warrant a new designation; it will now be known as the 330i. The six-cylinder model (now known as the 340i) receives an all-new engine: it has the same displacement as the outgoing engine (3 litres) but now develops 326 horsepower and 332 pound-feet of torque. It will also be more fuel-efficient than the N55.
A hybrid version has also been announced. Dubbed the 330e, it will allow for fuel consumption as low as 2 litres per 100 km.
Share on Facebook