The 2016 Nissan Maxima: The Four Door Sports Car Is Back!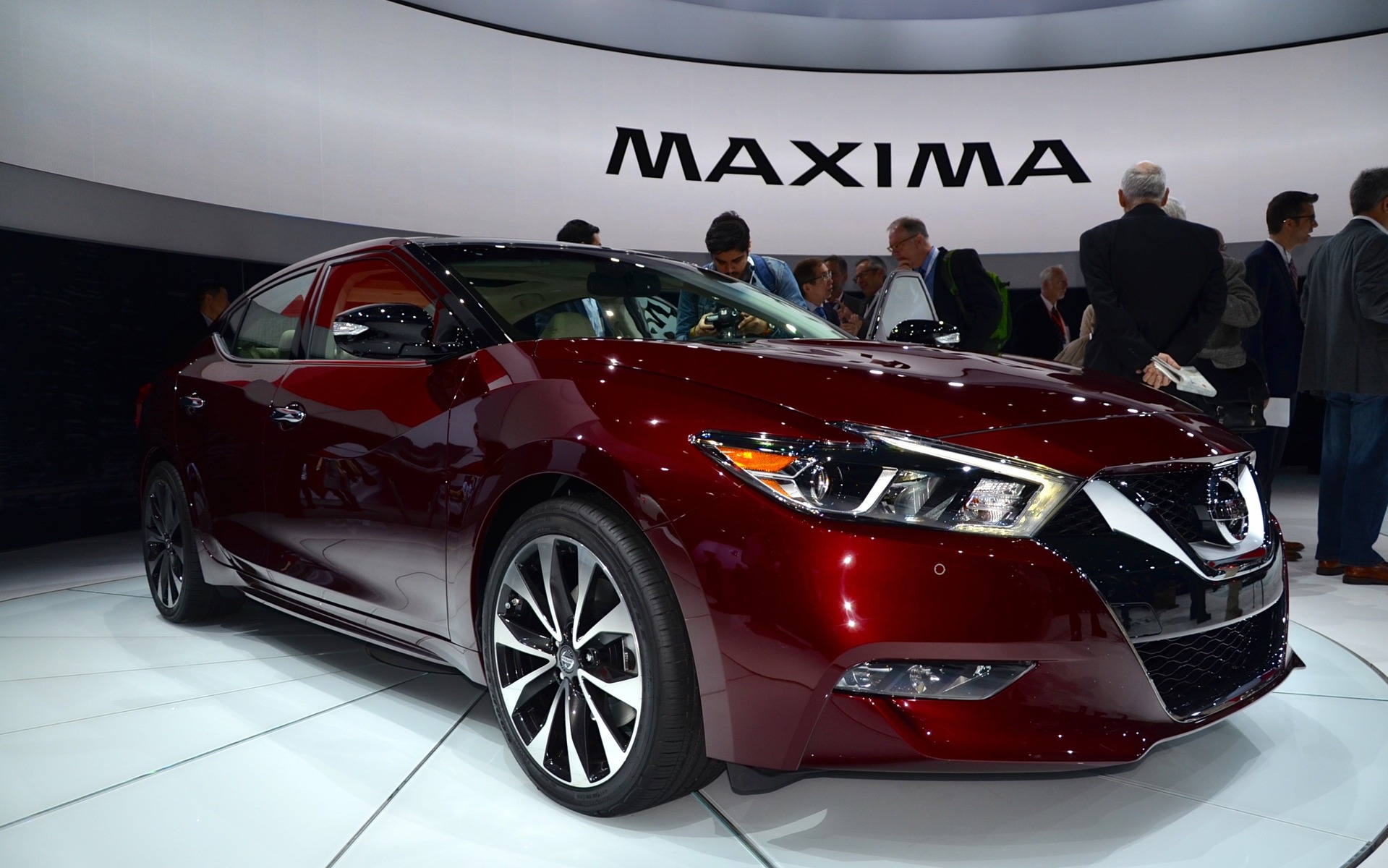 One year after the unveiling of the Nissan Sport Sedan Concept, the Japanese brand has chosen the New York Auto Show to unveil the 2016 Maxima. You know, the one that made a brief appearance in the manufacturer's Super Bowl ad. The 2016 model year represents the Maxima's eighth generation and a return to its roots, with Nissan recycling one of this sedan's past slogans: "The four-door sports car".
Style-wise, the new Maxima is an evolution of the Sport Sedan Concept. It's lower, longer and more athletic than the previous model, as evidenced by the very evocative V-shaped front grille, boomerang-shaped head- and tail-lights, and the roof that appears to float above the car, much like the one on the recent Murano.
Inside the completely redesigned passenger compartment, you'll immediately notice the flat-bottom steering wheel and the central console that is tilted toward the driver and includes a screen that you control using a dial situated near the shifter. There's also stitching on the dashboard for a touch of luxury and sportiness. Leather or Alcantara upholsteries are available on option. Interior comfort gets an upgrade thanks to a system that reduces your perception of low frequencies, a little like noise-cancelling headphones. Four trim levels (SV, SL, SR and Platinum) are available, and the full gamut of electronic driving aides will be part of the factory-standard equipment on all trims except the SV.
The engine is a more evolved version of the 3.5-litre V6. It develops 300 horsepower while using 15% less gas, according to the manufacturer. According to Nissan, the Maxima's power-to-weight ratio is better than that of an Acura TLX with a V6 engine or a BMW 335i with a turbocharged inline six. To give the Maxima more classic handling, the engineers have chosen monotube dampers for the rear suspension and tires designed especially for this car. The 2016 Maxima also has a "Sport" button that adjusts the accelerator response, the Xtronic gearbox and the steering to give it sportier handling.
The 2016 Maxima will be assembled at the Nissan plant in Smyrna, Tennessee. It will hit Canadian dealerships in the summer of 2015.
Share on Facebook