A BMW X5 For All Your Shootout Needs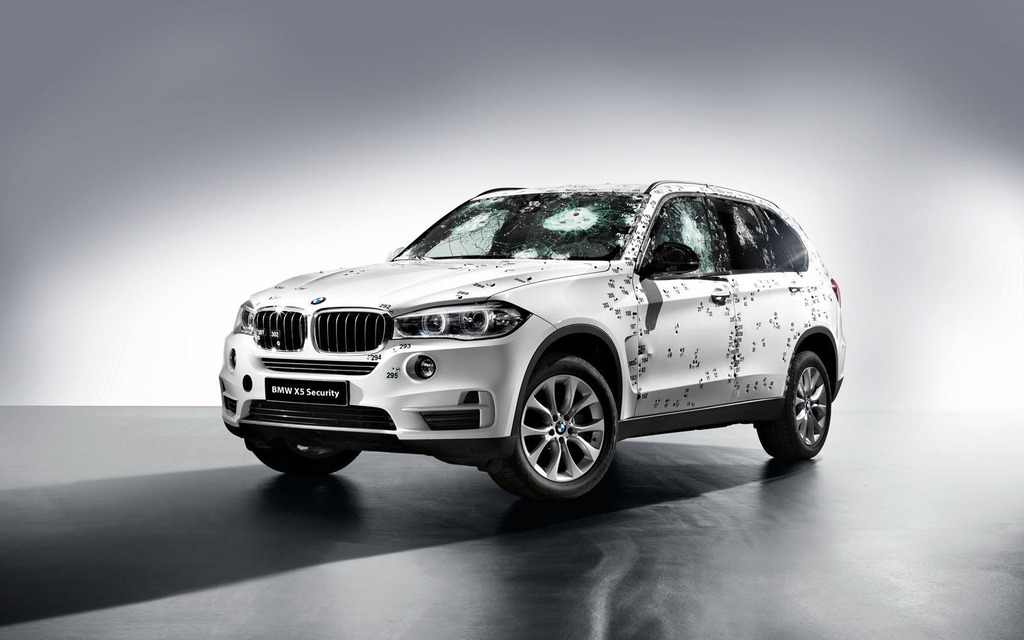 With the unveiling of the X5 Security Plus at the Moscow Auto Show, BMW will cater to a very particular slice of people who need a comfortable and discreet vehicle that can also protect its occupants from the assault of a paramilitary group.

This new vault on wheels was built not only to protect its passengers, but also to be inconspicuous. Since anonymity is a very good safety feature, the exterior of the X5 has not been modified, and the ride height is the same as the standard vehicle. And with the number of X5s sold around the globe, it is quite efficient at blending in with the masses!
This BMW has received the VR6 certification, which means that it can withstand an assault from military weapons using 7.62mm ammunition (like the AK-47). The windows are made of polycarbonate, which means that they won't shatter when they are being shot at. The pictures show that this was very thoroughly tested!
To make sure all this armor plating can move around effectively, the only available engine is the 450 horsepower V8 paired with AWD. The brakes and suspension were also strengthened to make sure the X5 can escape when it is shot at.
Pricing has not been mentioned, but for the high-profile people looking to protect themselves and their family, it will probably be quite the bargain!
Share on Facebook