In Geneva, Audi Unveils the 2014 S1 & S1 Sportback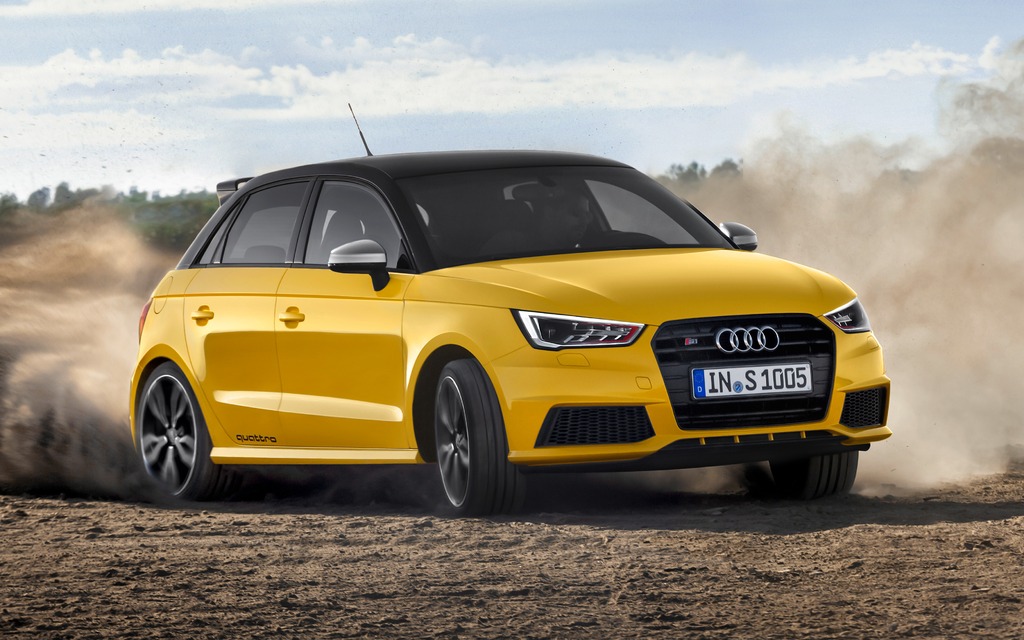 In Geneva, Audi just unveiled its new S1 model which will be offered as a three-door hatchback or a five-door Sportback.
This car has Audi's new front-end design language slated for the Audi A1.
The S1 is characterized by:
- Bright colors
- Honeycomb style grille
- LED headlights
- More aggressive bumpers
- Side skirts
- Four tailpipes
- Its unique 17-inch wheels
Inside, we find a rather somber layout with instrumentation on gray background.
Its engine is a 2.0-litre four cylinder TFSI that generates 231 horsepower and 273 lb-ft of torque.
When the next Audi A1 planned for 2015 comes out there is a good chance that the car will make it to the North American market.
Share on Facebook