Mini Clubman Concept: Unveiled at Geneva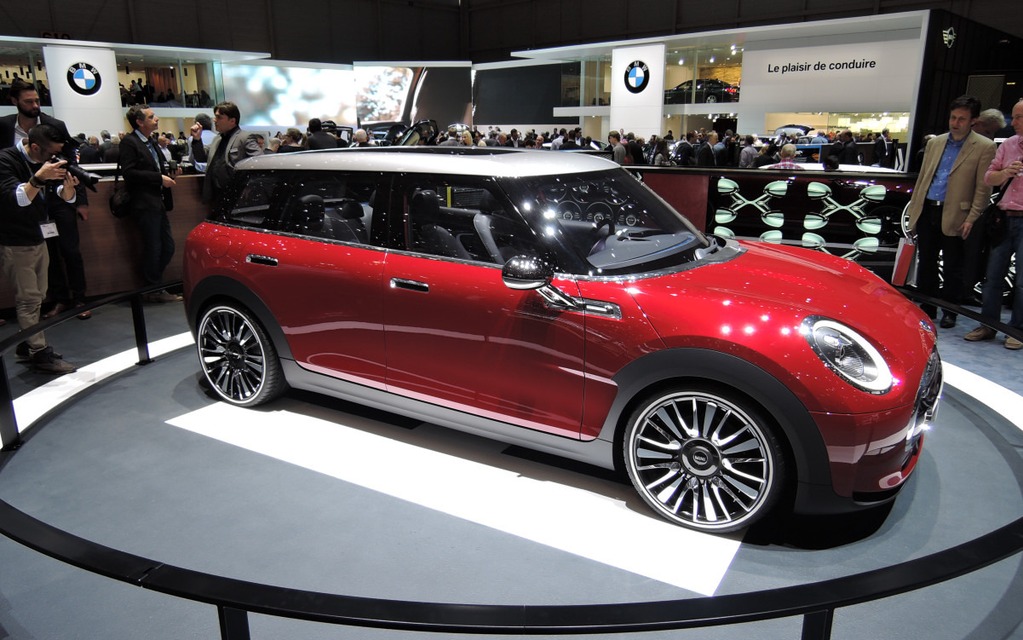 After the Los Angeles unveiling of the new 2014 MINI Cooper and Cooper S and the John Cooper Works in Detroit, BMW presents the MINI Clubman concept in Geneva.
Visually, this concept looks very close to production, featuring a lot of the styling cues of the new Cooper. The front clip is all-new, the grille looks more expressive and includes LED-trimmed headlights.
In the back, standard doors are used to allow easy access to the cargo area.
A bigger Clubman
- length of 4223 mm (+ 26 mm)
- 1844 mm wide (+ 17 mm)
If the exterior is almost the same as the production model will be, the interior of the concept is very different, especially the dashboard.
Being larger, it is reasonable to think the Clubman will seat 5 people easily. It will also offer more cargo space than the outgoing model.
Same engine as the Cooper and Cooper S
For the North American market, the next generation of the MINI Clubman will inherit the same engine as the Cooper, which means:

- 3-cylinder turbo (1.5 liter, 134 hp and 162 lb/ft of torque)
- 4-cylinder turbo (2 liters, 189 hp and 207 lb/ft of torque)
Both engines can be coupled to either a manual or an automatic transmission, both with 6 speeds.
Share on Facebook