Porsche Panamera S e-Hybrid 2014 Revealed in China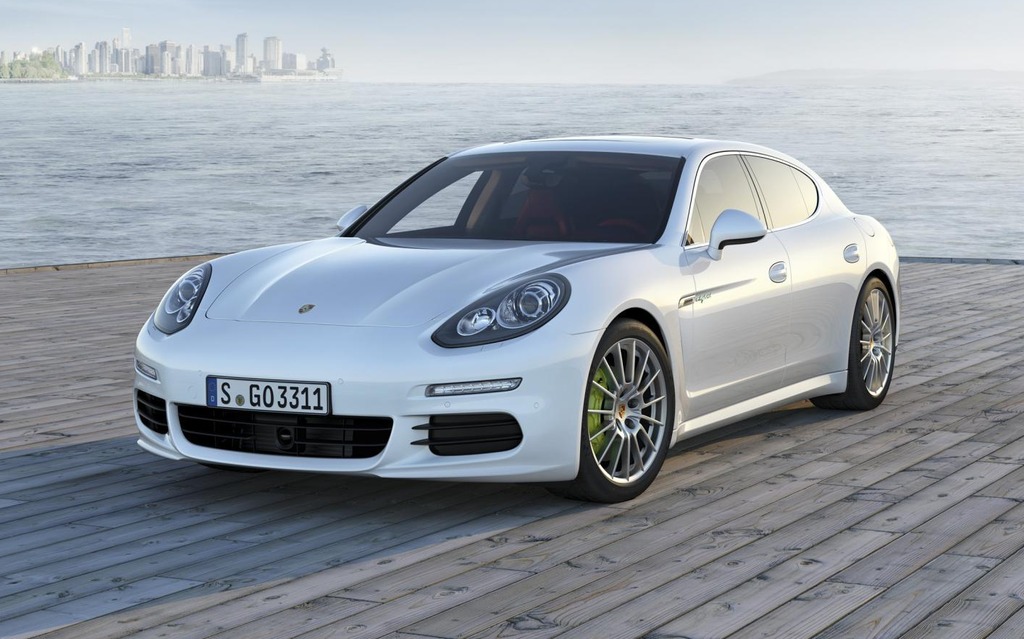 The flow of new vehicle reveals never stops in Shangai. One of them is the world premiere of the 2014 Porsche Panamera and its S e-Hybrid version.
History repeats itself, as the Panamera stunned the world for the first time right here in Shangai in 2009, and it does it again for 2014.  The four-door from Stuttgart is a favourite of Chinese millionaires.
True to the evolution formula that prevails at Porsche, the Panamera receives a subtle lifting that includes new headlights with LED side markers.  The bumpers are new, and the LED strips are thinner.
The interior is essentially carried-over, except for a new palette of colours. The comfort of rear passengers is also improved.
The 2014 model year brings new smartphone connectivity options to the Panamera, through a new interface branded Car Connect.
The Chinese have a thing for long wheelbases, and Porsche answers their wishes by offering two new trim lines, Turbo Executive and 4S Executive.  These versions receive a 15cm stretch to their wheelbase; they will also be offered in North-America.
The biggest innovation in the 2014 Panamera line-up, however, wears the S e-Hybrid badge.
The Panamera S e-Hybrid
Under the hood, we find the 3.0 litre V6 engine from the Panamera Hybrid, teamed with a new electric motor whose power jumps from 47 to 95 e-horses.
This propulsion package is backed by a rechargeable lithium-ion battery with a 9.4 kW capacity, making the new car a plug-in hybrid vehicle.
With both power units combined, the propulsion system puts out 416 horsepower.
In all-electric mode, the maximum range is 36 kilometres.
Performance was not forgotten - the Panamera S e-Hybrid is able to jolt from 0 to 100 km/h in only 5.5 seconds.
Despite all of this power and a curb weight of 2.2 tons, the car offers impressive fuel economy: 3.1 L/100 km.
Less V8 engines
The S and 4S versions of the 2014 Panamera loose their V8 engines and adopt a new twin-turbo V6.
Sales of the 2014 Panamera will begin in the fall of 2013, and pricing will start at 89,500$ in Canada.
Share on Facebook