2013 Mercedes F1 Car Driven by Lewis Hamilton Sold for Record Price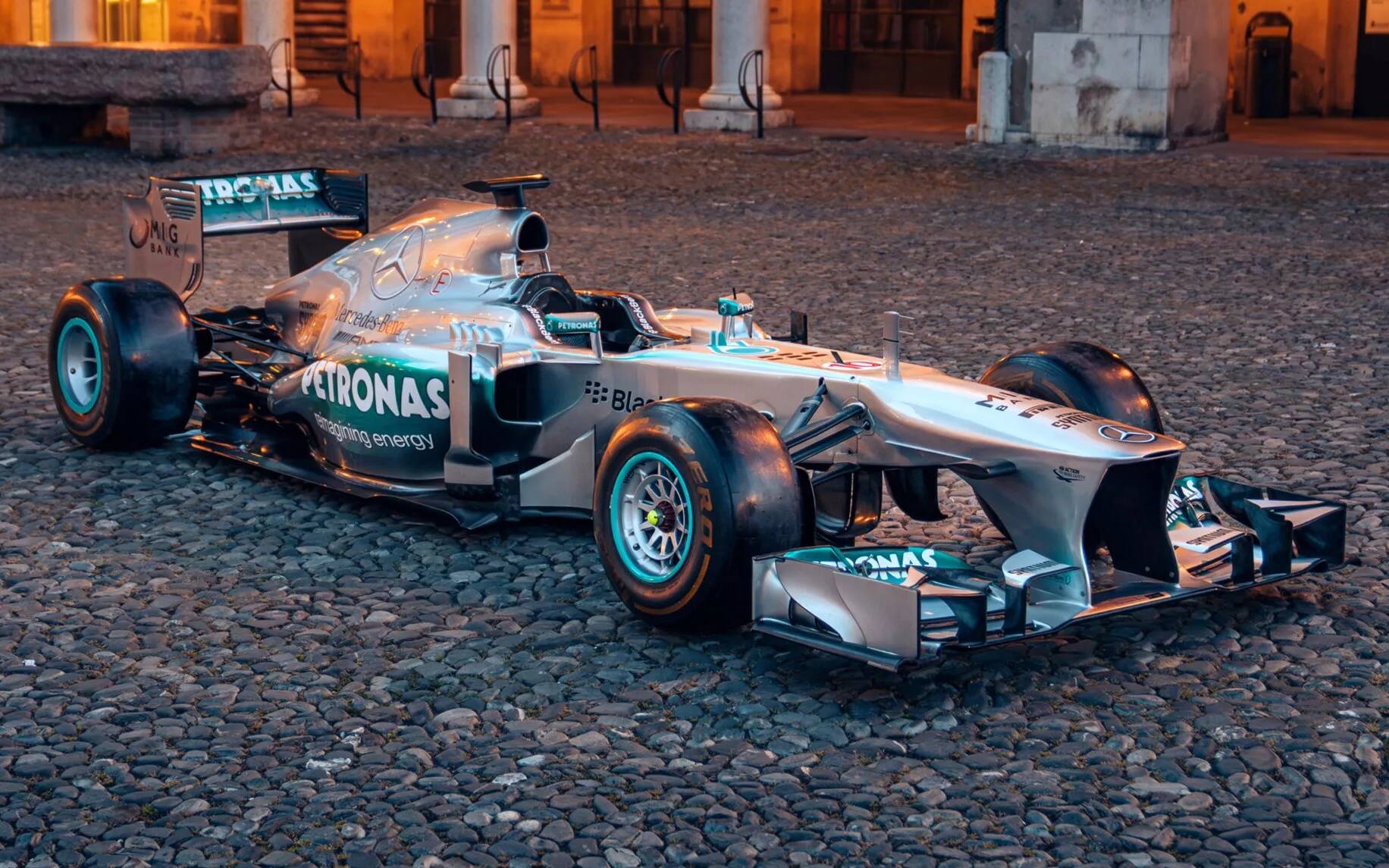 Max Verstappen has been rewriting the Formula One history books for the past three years, so it's easy for some to forget about Lewis Hamilton's six titles in seven years from 2014-2020. But while the dominant Dutch was busy winning the Las Vegas Grand Prix this past weekend, the British driver managed to eclipse him off the track.
The Mercedes-AMG Petronas W04 he drove during the 2013 season was sold by RM Sotheby's for a whopping $18.815 million USD (approx. $25.85 million CAD), a record for a modern F1 car at an auction. It was previously expected to sell for between $10 million and $15 million.
Hamilton didn't win the championship that year—Germany's Sebastian Vettel did—but he took home the checkered flag at the Hungarian Grand Prix for the first of 82 wins with Mercedes. He also had four other podium finishes and ended up fourth overall.
The thing you have to know is that the 2013 Mercedes-AMG Petronas W04 is the only Mercedes F1 car from the modern era that was not owned by the team, CEO Toto Wolff or Hamilton himself. What's more, it retains the naturally aspirated 2.4-litre V8, which is still fully functional.
The previous record for a modern F1 car sold at an auction was $14.9 million USD, set last year by Michael Schumacher's 2003 Ferrari F2003-GA. As expensive as it may be, Hamilton's Mercedes W04 didn't come anywhere close to matching the $29.6 million USD someone paid a decade ago for the 1954 Mercedes W196R driven by Juan Manuel Fangio.
Watch: The F1 Helmet Interview With Lewis Hamilton
Share on Facebook