All-New VW Tiguan Debuts in Europe, Ours Will Be Much Different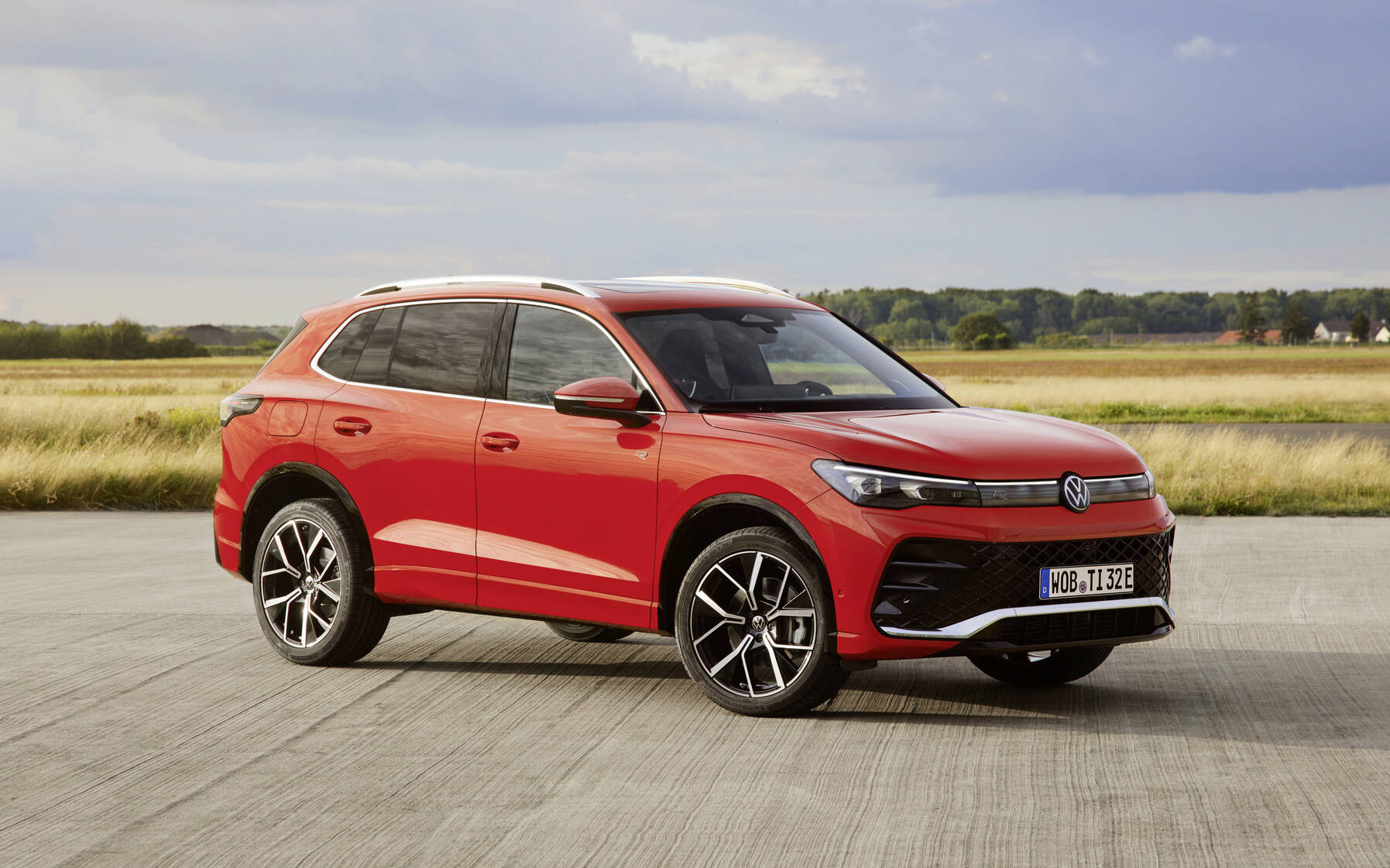 The third-generation Volkswagen Tiguan made its global debut today—at least the short-wheelbase, two-row variant designed for Europe. A longer, three-row Tiguan Allspace will follow at a later date.
The latter is the one we North Americans have known since the launch of the second generation for 2018 (without the Allspace moniker). However, Volkswagen will use a different strategy this time around.
A U.S. spokesperson for the German automaker has confirmed to Carscoops that the Tiguan replacement slated to come here next year as a 2025 model will instead be based on the Chinese-spec Volkswagen Tayron. In order not to confuse existing and potential customers, the Tiguan name will be retained.
Volkswagen Canada has not yet replied to our request for more information.
The current Tayron, which is available in conventional SUV body style as well as a coupe-like configuration called Tayron X, is roughly the same size as the three-row Tiguan. Similar to Europe's new Tiguan, the next generation will be built on the latest MQB evo platform. However, it looks like it will boast larger dimensions.
Under the hood, the turbocharged 2.0-litre four-cylinder engine will inevitably return, but there's mounting evidence suggesting the addition of a plug-in hybrid Tiguan. In fact, Volkswagen's top boss in North America, Pablo Di Si, considers it a priority.
The system featured in the Euro-spec Tiguan PHEV consists of a 1.5-litre gasoline engine, electric motor and 19.7kWh battery. It's said to generate up to 268 horsepower and enable 100 km of range on battery power in the WLTP test cycle. Even if that last number was cut 30 percent, it would still put the Tiguan among the best plug-in hybrid SUVs on this side of the Atlantic.
Back in February, we also learned that Volkswagen is preparing to build a fully electric Tiguan at its iconic Wolfsburg plant starting in 2026. That's interesting. We just don't know exactly how this model will fit alongside the ID.4 crossover (and the ID.5 sold across the pond) or if it will even come to our shores.
As we wait for the 2025 Tiguan to land in North America, take a look at the photo gallery at the top of the page showing the new European-bound Tiguan that Volkswagen has freshly unveiled.
Share on Facebook