Refreshed 2025 Cadillac CT5 is Latest With 33 Inches of Displays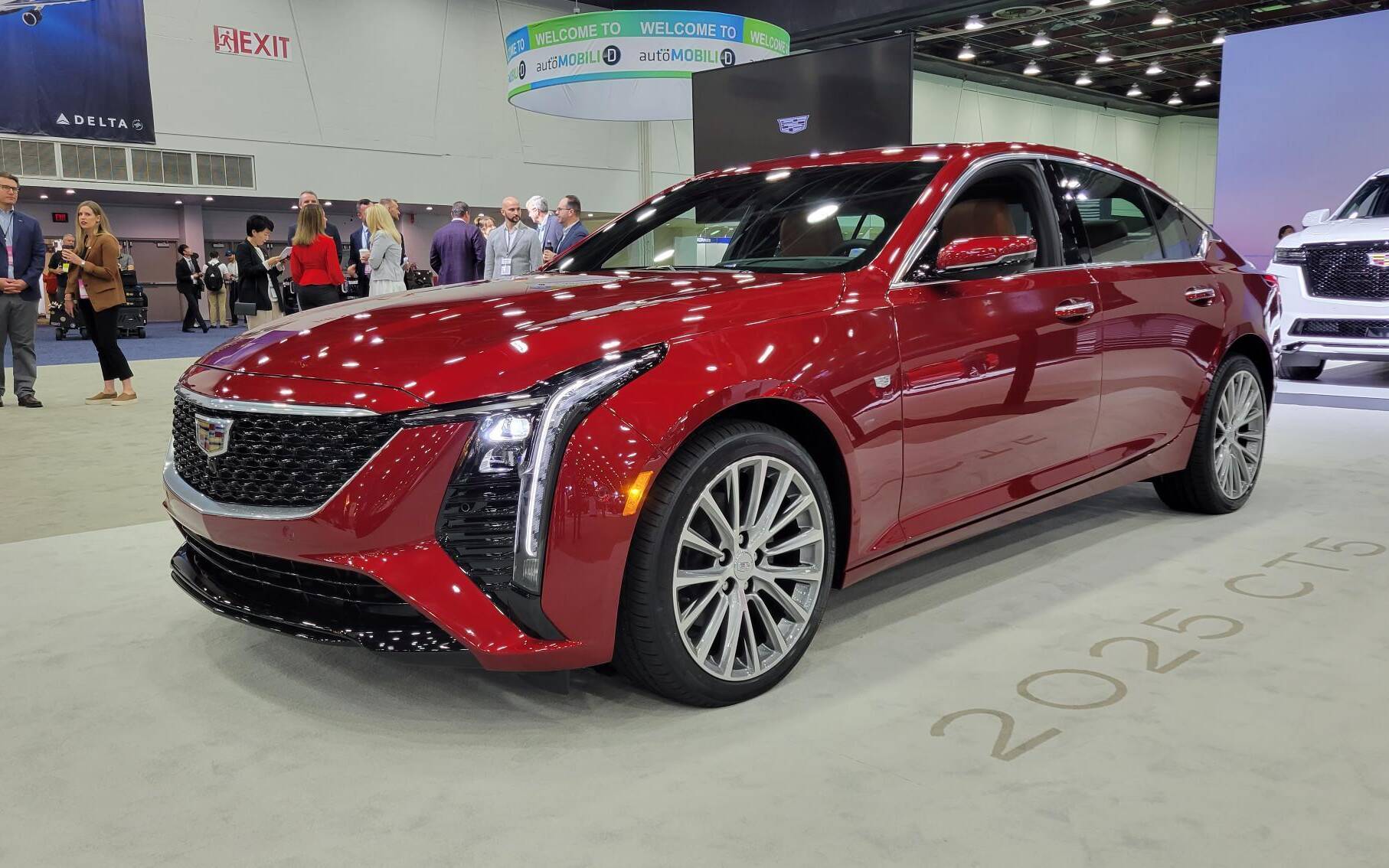 Bolstered by a significant upswing in sales both in the U.S. and abroad, Cadillac still believes in traditional passenger cars. At least for now. Even though the brand has an all-electric future, the CT5 compact luxury sedan is getting a proper update for the 2025 model year.
The car officially made its debut on Wednesday morning at the North American International Auto Show (NAIAS) in Detroit.
With a lower and wider front grille as well as boldly redesigned Cadillac signature vertical lighting and stacked LED headlamps, the new 2025 Cadillac CT5 boasts a sharper and more aggressive look. Will it be enough to attract younger customers? We'll see. For the record, the average CT5 buyer is 60-62 years old, while the average Cadillac buyer is 54-55.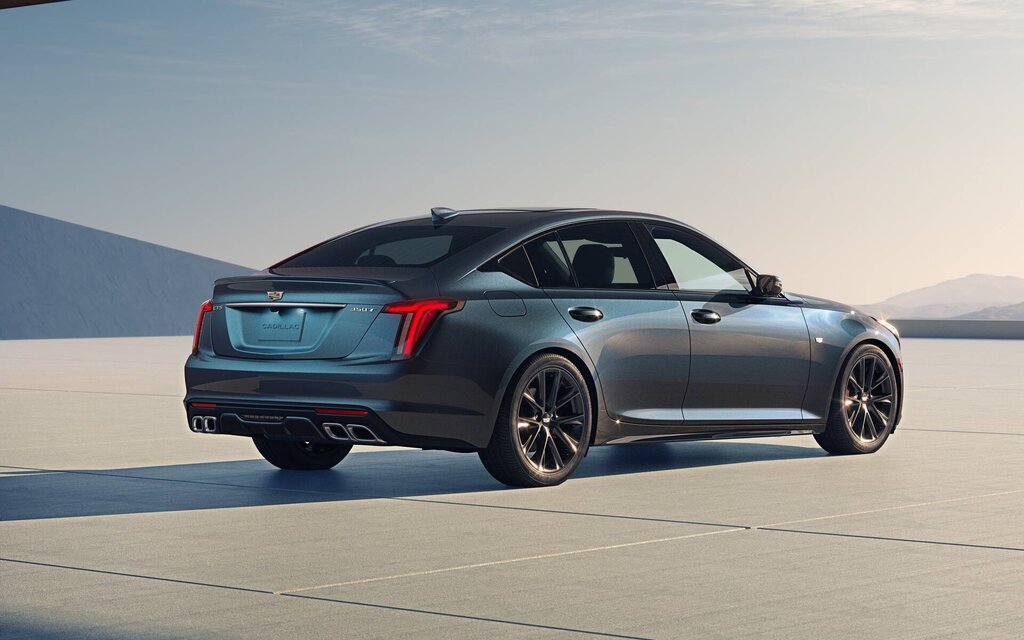 The rear end shows revised taillamps and little else. Sport models continue to stand out with various black accents inside and out. Two new body colours are available including Deep Space Metallic and Typhoon Metallic.
Big Changes in the Cabin, Literally
What about the 2025 CT5 interior? Well, this is where you'll find the biggest change, namely a new 33-inch LED touchscreen that is capable of a stunning 9K resolution and curves toward the driver in a single, continuous display spanning the driver's viewing area. It's exactly like the one in the Lyriq electric crossover and the recently updated 2024 XT4 small crossover.
The infotainment system incorporates a customizable user interface and is also the gateway to the CT5's many technologies, including Google built-in. With Google Assistant, Google Maps and Google Play, customers can access hands-free communication, live traffic updates, download their favorite apps including podcasts, news, music and more. A 5G Wi-Fi hotspot is available, too.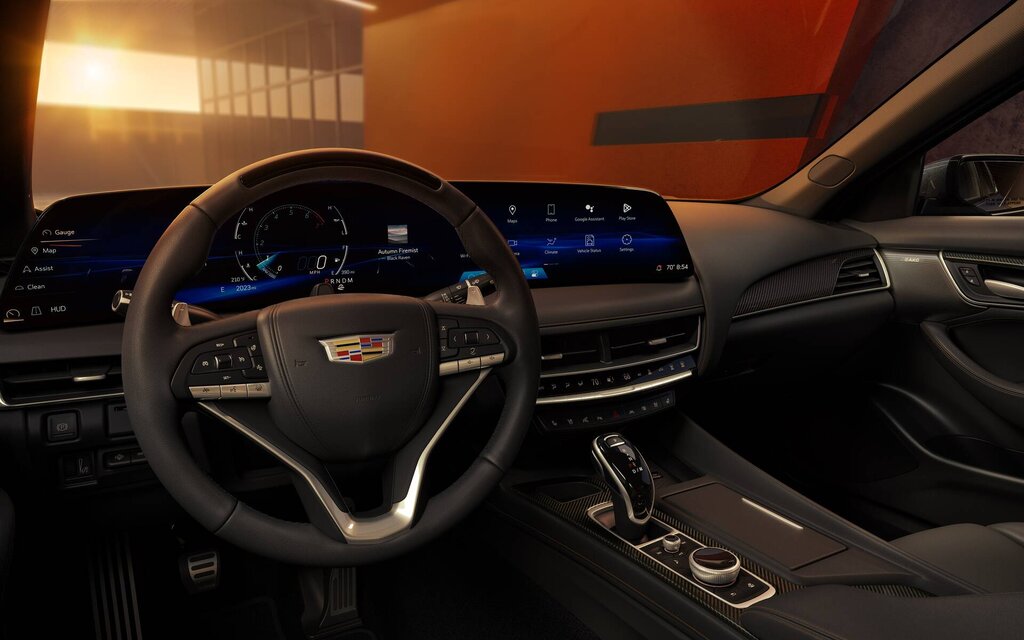 As far as driver assistance features are concerned, Blind Zone Steering Assist and Intersection Automatic Emergency Braking are now standard. Traffic Sign Recognition and Intelligent Speed Assist are available, while Driver Attention Assist is incorporated with available Super Cruise hands-free technology.
Same Engine Selection
Unsurprisingly, the 2025 Cadillac CT5 returns with the same engines as the outgoing model. A turbocharged 2.0-litre four-cylinder producing 237 horsepower and 258 lb-ft. of torque comes standard, while a twin-turbo 3.0-litre V6 delivering 335 horsepower and 405 lb-ft. can also be had.
The transmission is a 10-speed unit and directs power to the rear wheels, except if you opt for all-wheel drive, of course.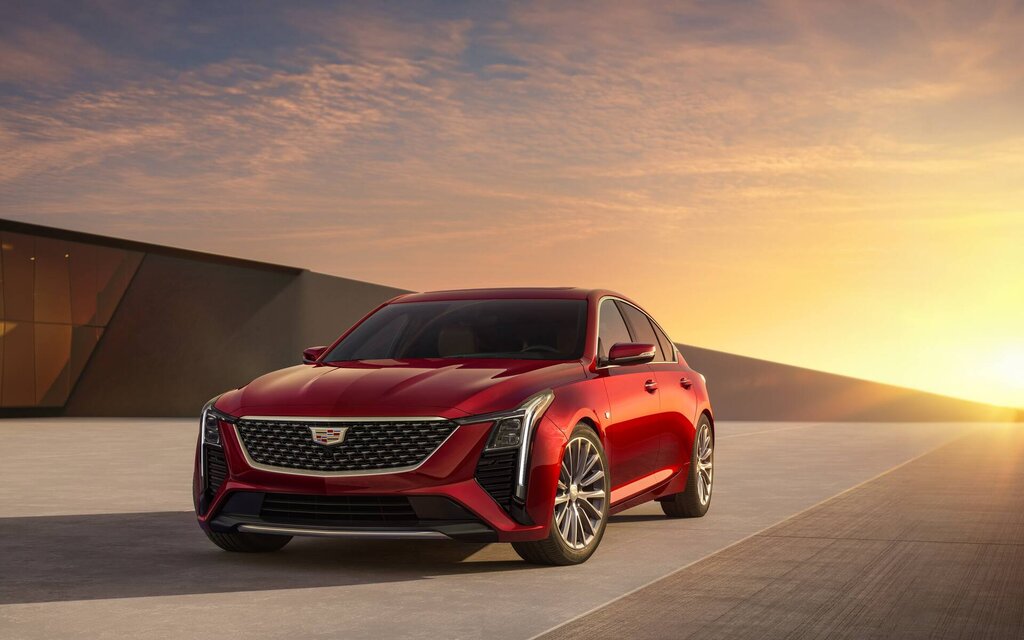 The 2025 Cadillac CT5 will enter production next spring at GM's Lansing Grand River plant in Michigan, hoping to grab a bigger share of the compact luxury sedan market with a new lease on life. Additional details and pricing will be announced closer to launch.
Cadillac says the refreshed and sportier 2025 CT5-V and CT5-V Blackwing will have their own reveal at a later date. Stay tuned.
Watch: 2025 Cadillac CT5 Makes Official Debut
Share on Facebook