2023 Land Rover
Range Rover

: The Original Luxury SUV is Still Going Strong at 50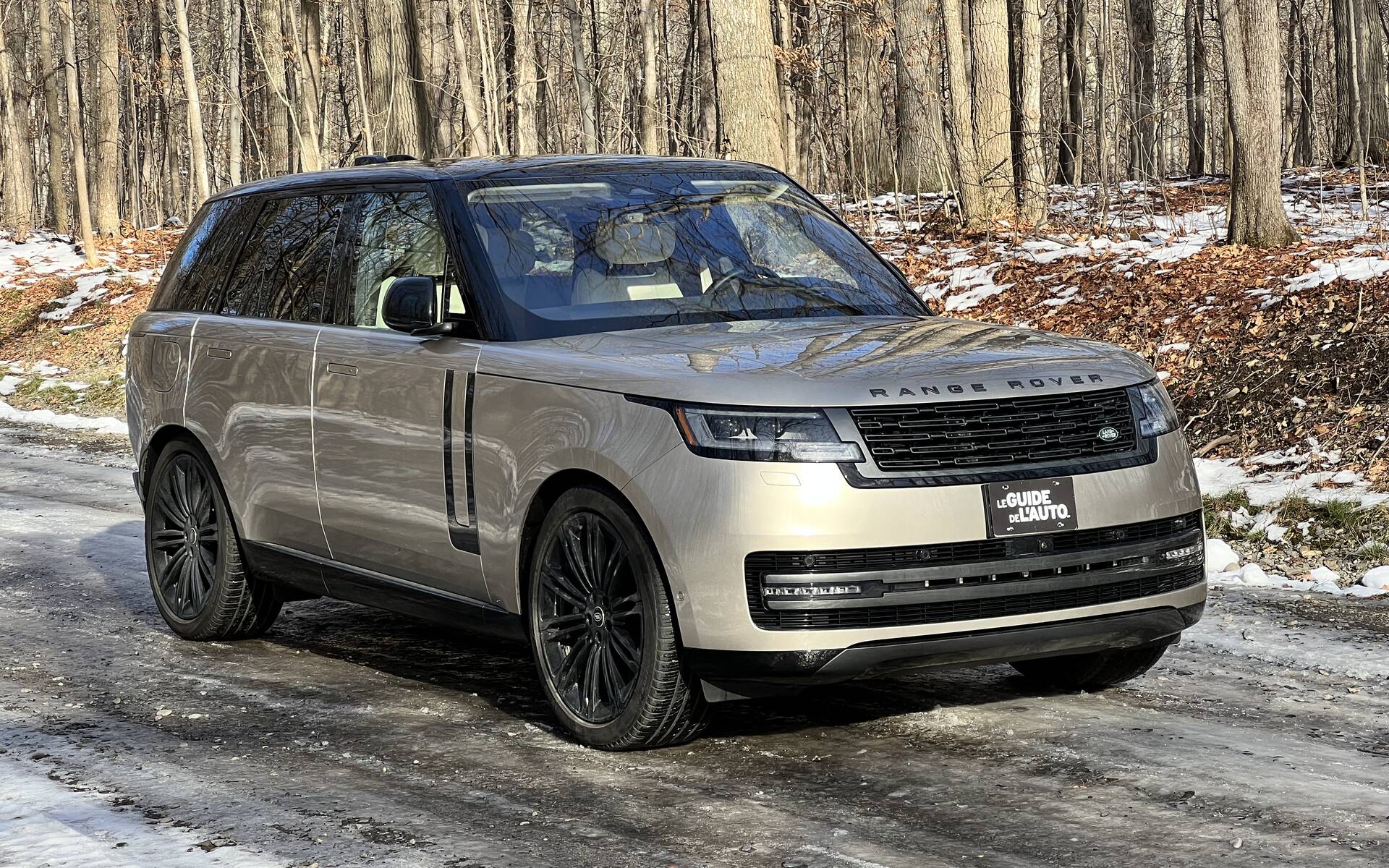 Strong points

Remarkable comfort
Plenty of power and torque
Opulent cabin
Quiet ride

Weak points

Poor fuel economy
Reliability is a big concern
Intrusive auto stop-start system
23-inch wheels affect ride quality
Full report
The Land Rover Range Rover is widely regarded as the world's first luxury SUV and a trailblazer that has inspired countless manufacturers to develop one (or a few) of their own. But you know what? Even past the venerable age of 50, this iconic British 4x4 is still going strong and setting benchmarks. 
The 2023 model year brings in the fifth-generation Range Rover, and Land Rover designers wisely chose to build on what they already had rather than perform a radical transformation.
The brand's signature design cues are all there including a floating roof, clamshell hood, two-piece rear liftgate and powerful beltline, but the various body panels now combine for a smoother and cleaner appearance. With Batumi Gold paint and 23-inch black alloy wheels, our Range Rover First Edition tester certainly looked the part.
Comfort Elevated
Life behind the wheel of the new Range Rover is a regal affair. Visibility is excellent all-around except maybe in the rear. Noise insulation is remarkable, too, and the engine keeps a low profile in normal driving. Adding to the comfortable experience is a seamless-shifting transmission, rigid chassis and continuously adaptive air suspension, the latter using navigation data to anticipate the road that lies ahead.
A new five-link rear suspension, active roll bars with 48V electric assist, four-wheel steering and rear torque vectoring all improve the big Rover's cornering performance. But while body movements are mostly kept in check, this SUV is far from sporty. Clearly, the focus here is to deliver a comfortable ride, although the 23-inch wheels are definitely not ideal on rough pavement.
BMW-Sourced, Twin-Turbo V8
Under the hood of the 2023 Land Rover Range Rover First Edition is a twin-turbocharged 4.4-litre V8 engine built by BMW. With 523 horsepower and 553 pound-feet of torque, it's just as quick as a Cadillac Escalade-V from 0-100 km/h despite weighing more than 2,700 kilograms. Our only complaint is the auto stop-start system that proves a bit too intrusive. Maximum towing capacity is rated at 7,700 pounds, and while water fording depth is a good three feet, most customers will never dare to take their Range Rover across creeks and ponds.
Fuel consumption on our watch exceeded 15 L/100 km even though we spent most of the time driving solo. If you want to save at the pump, a 3.0-litre six-cylinder engine is also available, not to mention a plug-in hybrid system built around that same mill. Sometime in 2024, Land Rover will bolster the Range Rover lineup with a fully electric powertrain.
Clean Cabin
Drivers and passengers are treated to a clean-looking environment with plenty of refinement and technology. The mix of colours and textures is particularly attractive, and both the 13.1-inch curved touchscreen and 13.7-inch digital instrument panel appear to float above the dashboard.
Wireless Apple CarPlay and Android Auto compatibility is now included along with a wireless charging pad for smartphones in the centre console. Our tester also featured Executive Class Rear Seats with an eight-inch touchscreen controller mounted in the centre armrest, allowing passengers sitting on the right to enjoy increased comfort at any given time. The seatback will recline and a legrest will deploy, as well.
One Serious Flaw
The Range Rover's Achilles heel has always been reliability. In fact, Land Rover is dead last in J.D. Power's latest Vehicle Dependability Survey, which ranks car brands based on the number of owner-reported problems in the first three years. Surely the company has made some improvements since the 2019 model year, but we still need to wait before we can safely recommend the new 2023 Range Rover.
LISTEN: Gab drives the 2023 Land Rover Range Rover
Share on Facebook