The Car Guide Podcast is Here!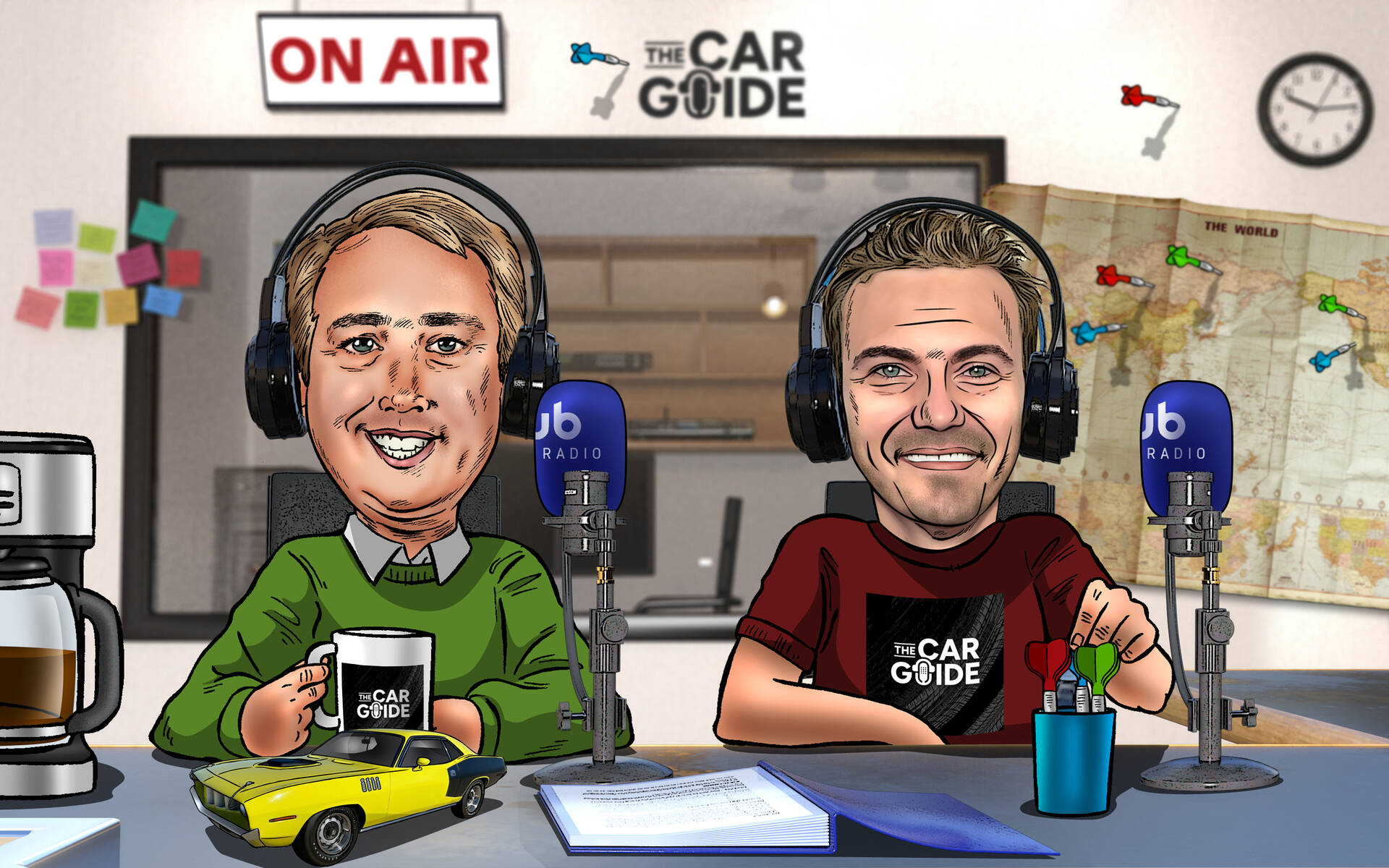 The Car Guide reaches a new milestone today with the launch of The Car Guide Podcast!
There are a lot of podcasts out there and we know your time is limited. That's why The Car Guide Podcast packs each episode with only the best of the best, scrutinizing every news piece, technology and drive experience to bring you, the consumer looking for a new or used vehicle, the avid car enthusiast, or just the casual listener looking for something new to dive into, exclusive information and insights on everything automotive.
Hosting this podcast adventure are some of the best journalists in the business, namely 30-year veteran, World Car of the Year Jury member Gabriel Gelinas, and technically-knowledgeable gearhead journalist Louis-Philippe Dube.
LP and Gab take you on a deep-dive experience into the automotive world through the latest news that set the pace on the current automotive climate, captivating interviews with key industry players, and, of course, detailed reports and reviews on everything they drive.
Just last week, LP and Gab talked about this year's SEMA show, and more specifically about the Canadian-made Scalar Performance SCR1, a Toyota GR86-based race car that uses a full electric powertrain. Our hosts also discussed Ken Block's latest video; Elektrikhana, featuring the all-electric Audi S1 Hoonitron. LP reported on this trip to Japan where he learned about Honda's electrification strategy. Our hosts also discussed their recent 2023 Ram 2500 HD Rebel and 2023 BMW 7 Series test-drives.
You can also listen to our very first episode, where LP and Gab covered everything there is to know about Vietnamese automaker Vinfast, a new player which is just about ready to launch its first vehicles in North America and where Gab took a trip to their gigantic headquarters in Hanoi.
Follow, listen, like, share and enjoy past and upcoming The Car Guide Podcast episodes here:
https://www.qub.ca/radio/balado/the-car-guide
https://podcasts.apple.com/us/podcast/the-car-guide/id1647634033
https://open.spotify.com/show/6u3WvN5CymfL1SCle4e4F4
Share on Facebook