2015-2019 Subaru Legacy: What You Should Know Before You Buy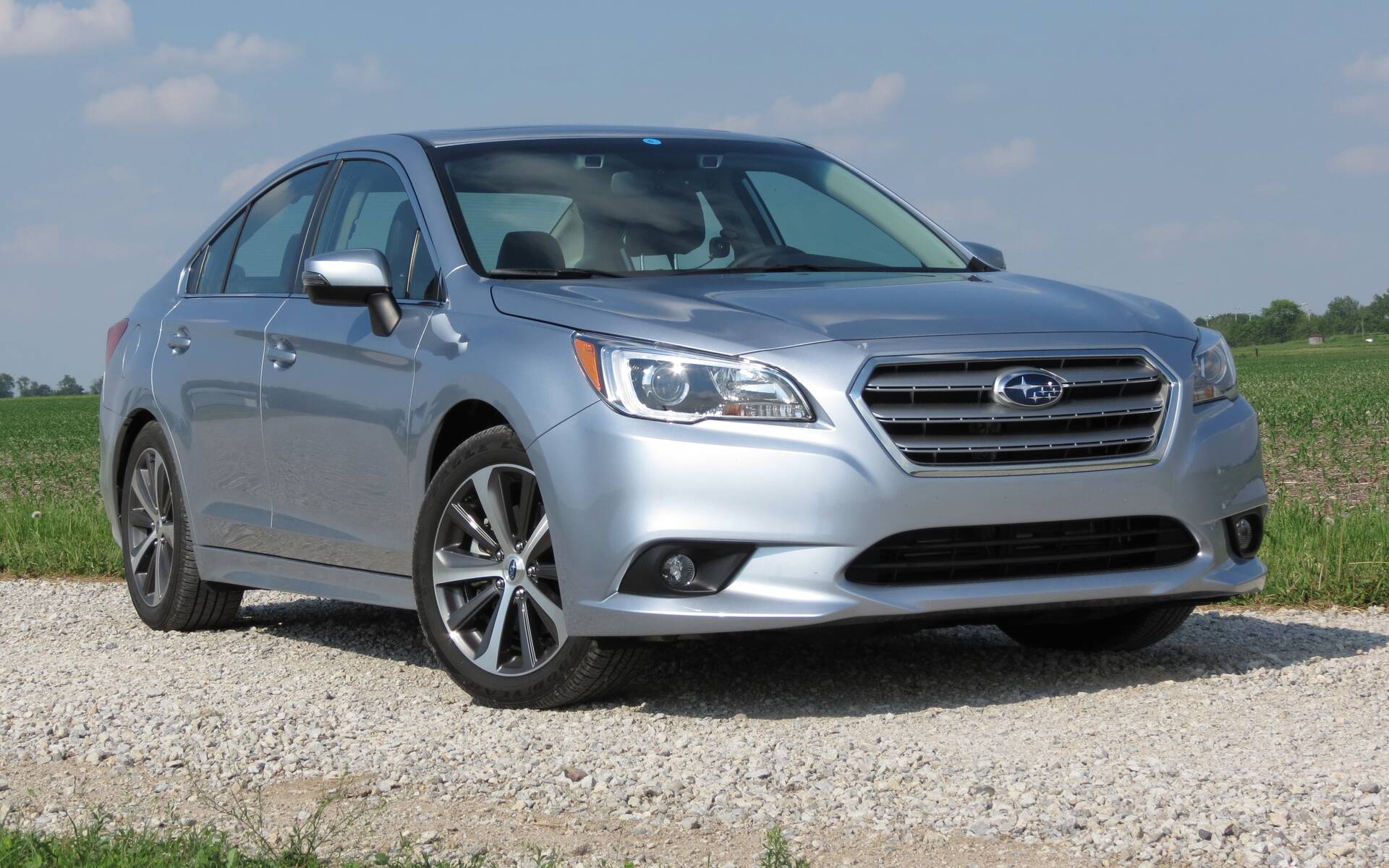 Is there a more versatile family sedan than the Subaru Legacy? With its excellent standard equipment all-wheel drive and the same great visibility found in the Japanese maker's other models, this vehicle is handy in all seasons and can make its driver's life easier.
Like the Outback, the Legacy's current generation was introduced for 2020, and it's currently being updated for 2023. Some will miss the naturally-aspirated six-cylinder that used to hide under the hood, though. If you are one of them, or just interested in the former Legacy (2015 to 2019), here are the main things you must know before buying one:
First, this car was built on a platform that was modified for better road handling. However, its behaviour is like its exterior design; generic and unexciting. This is due in part to the 2018 removal of the six-speed manual transmission to keep only the continuously variable one (CVT).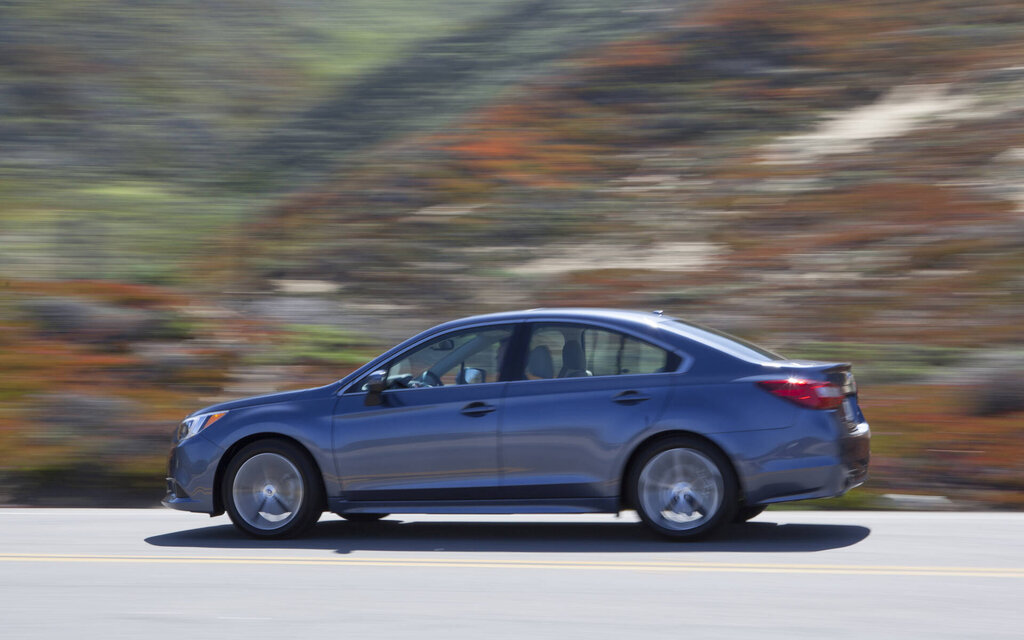 The well-known base engine is a 2.5-litre five-cylinder boxer with 175 horsepower. Reasonably frugal (a little over 8.0 L/100 km) and suitable for daily life, it can be noisy at high rpm, though.
The alternative is a 3.6-litre six-cylinder boxer that produces 256 horsepower. It runs smoother and delivers sustained accelerations, but because of its higher consumption (10.3 L/100 km), Subaru chose to match it only with a CVT. In comparison, the new 2.4-litre turbocharged four-cylinder generates 260 horsepower for only 8.7 L/100 km.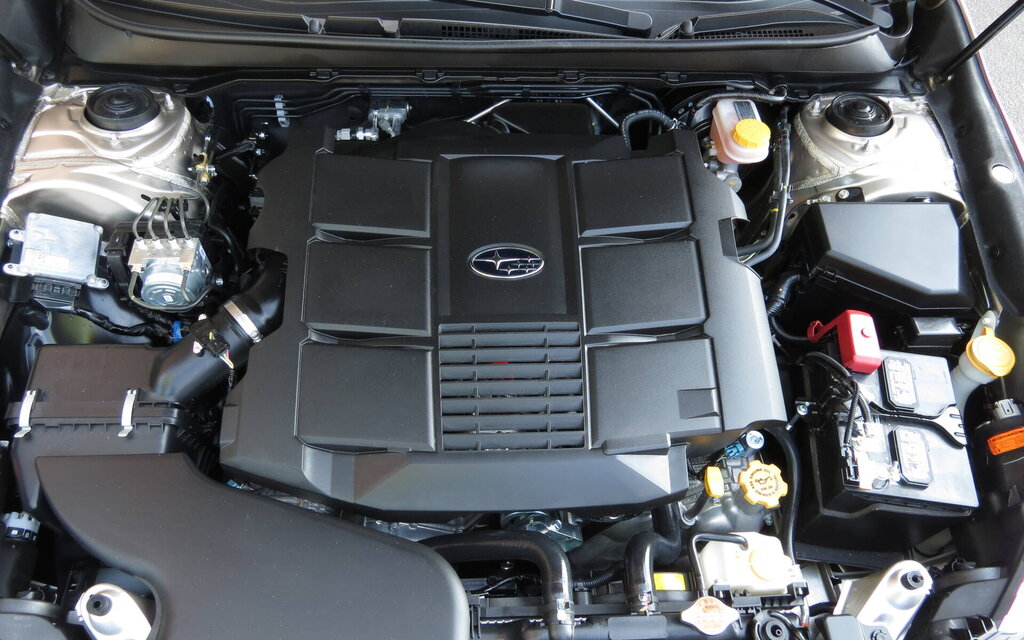 With either four or six cylinders, this Legacy can tow up to 1000 pounds, which sets it apart from its many competitors. Besides, many agree to say that it allies comfort and refinement with a well-built and spacious cabin. The trunk offers a generous volume (425 litres), but its opening is a bit small. Also, to enjoy a maximum of safety and driving assistance, look for models equipped with the EyeSight system.
For 2018, some modifications were made to improve the Legacy's soundproofing and efficiency. It also received a new grille and new bumpers, as well as an improved multimedia interface that's compatible with Apple CarPlay and Android Auto.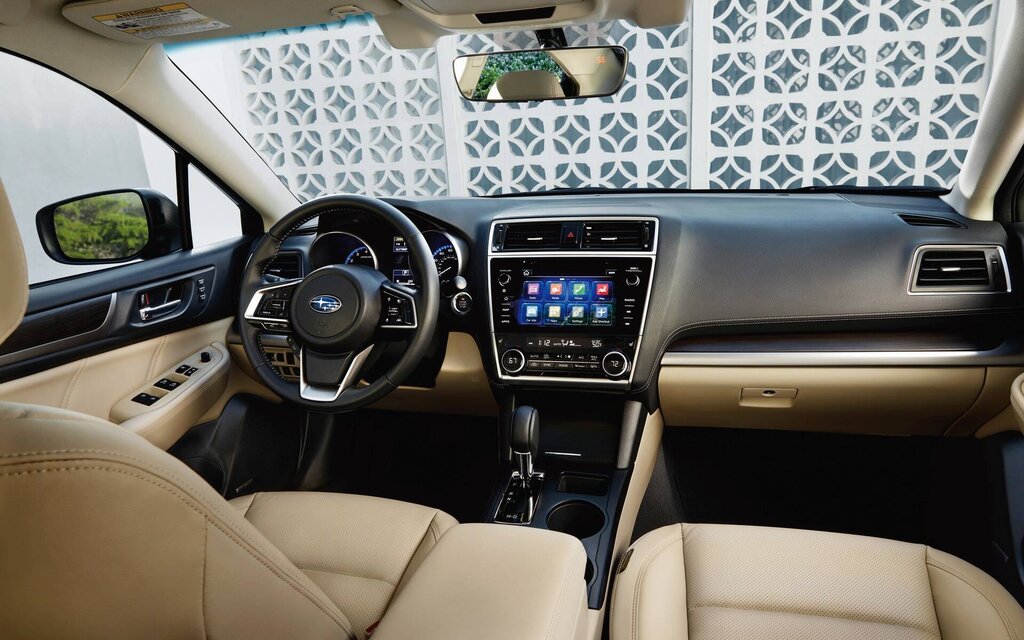 Among the potential problems, let's mention a failure-prone low-pressure fuel pump, and steering column parts with possible manufacturing defects that could cause a loss of control of the vehicle. Recalls have been issued for these, of course.   
The Subaru Legacy enjoys a good all-season car reputation, and is within the average for contemporary mid-size sedans, with a global score of 75% according to The Car Guide. However, ifyou want a car that's above average, look for a Honda Accord, a Toyota Camry, a Mazda6, or even a Hyundai Sonata.
Share on Facebook