2022 Lexus NX: Job Nicely Done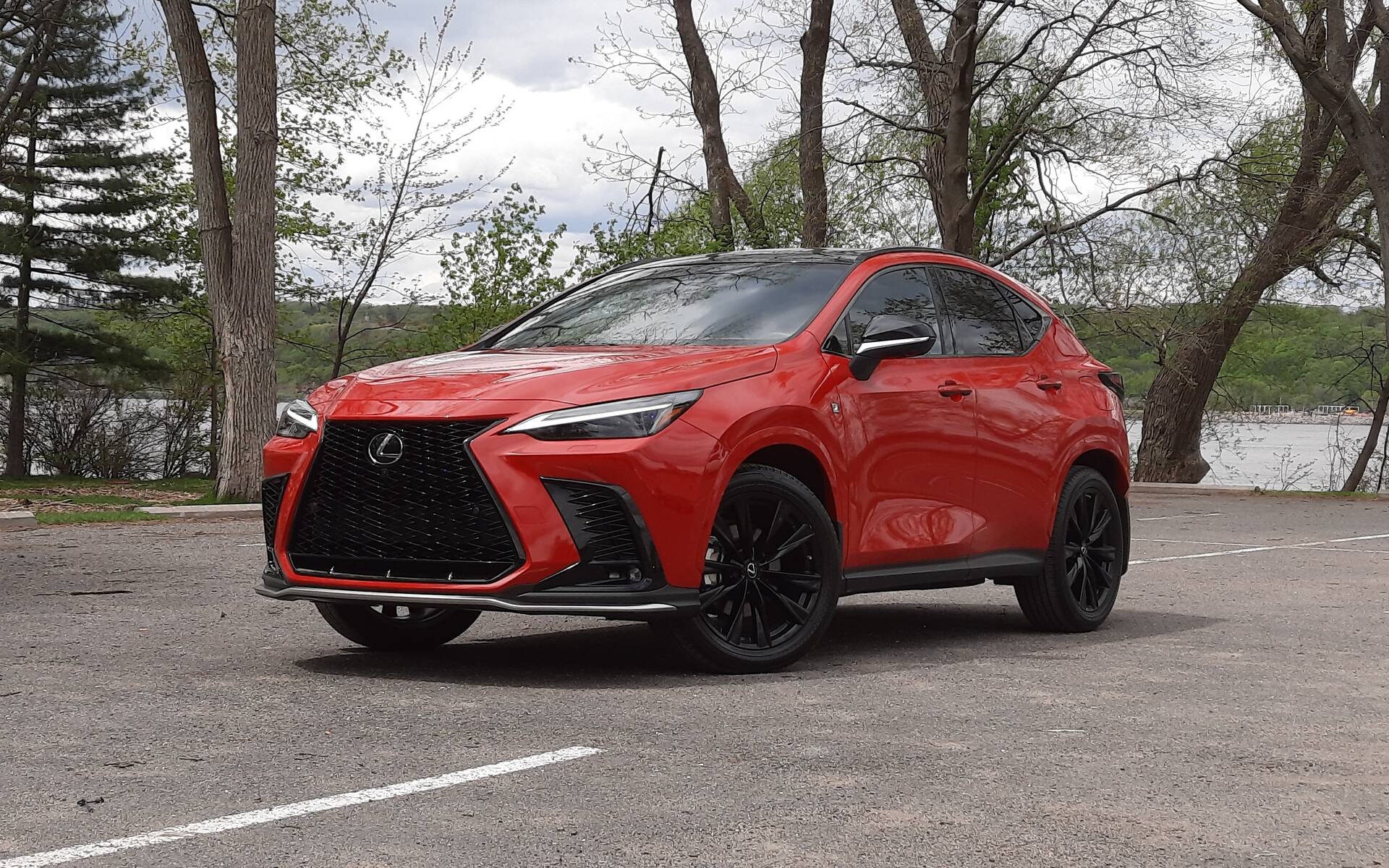 Strong points

Great cabin with excellent F Sport seats
Significantly improved infotainment system
Large powertrain selection
High level of safety

Weak points

Small cargo area
Subscription-based connected services
2.4T engine is no fun in Eco or Normal mode
Limited rearward visibility
Full report
Fully redesigned for 2022, the Lexus NX ranks among the most popular luxury SUVs in Canada, but remains in the shadow of the larger RX, which is all-new for 2023. Now manufactured in Canada (similar to the RX), it stands out with a selection of four powertrain options and a new Lexus Interface multimedia system that completely changes the experience inside.
We would have loved to talk about the first-ever NX 450h+ plug-in hybrid variant, which essentially uses the same system as the Toyota RAV4 Prime and delivers up to 61 km of EV range, but instead we were given the keys to the other big addition for 2022—the NX 350 with a turbocharged 2.4-litre four-cylinder engine.
Choose Your Drive Mode Wisely
A lower centre of gravity and more rigid chassis have allowed Lexus engineers to fit a more powerful engine under the hood of the NX. The aforementioned turbo-four generates 275 hp and 317 lb-ft. of torque, which sounds like a good amount, but the reality is that you need either Sport S or Sport S+ mode to enjoy exciting acceleration. The latter, by the way, comes with the various F Sport packages along with active variable suspension and performance shocks.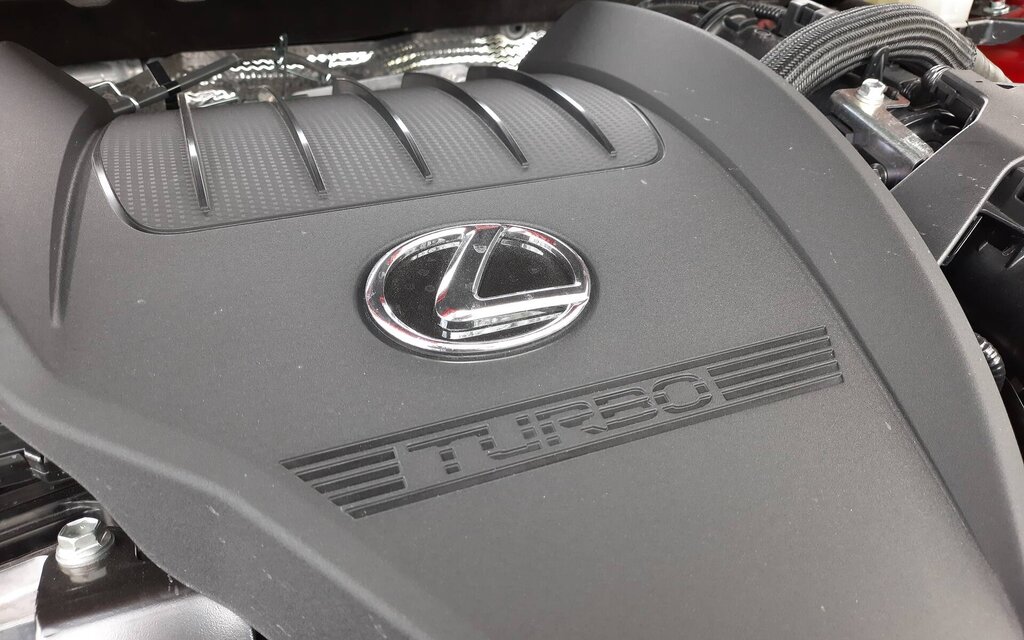 We found the best thing to do is to select Custom mode, with engine and steering response set to Sport and suspension calibration programed for Comfort—that is if you live in parts of the country where the roads are less than slick.
The 2022 NX 350 also boasts a new eight-speed automatic transmission and new all-wheel drive system that optimizes torque distribution. It can sprint from 0-100 km/h in seven seconds and achieve a commendable 9.5 L/100 km according to Natural Resources Canada. Eco or Normal mode is required in order to match that fuel consumption rating, though, basically neutering the turbocharged NX in the process. Our tester avereged 10.9 L/100 km.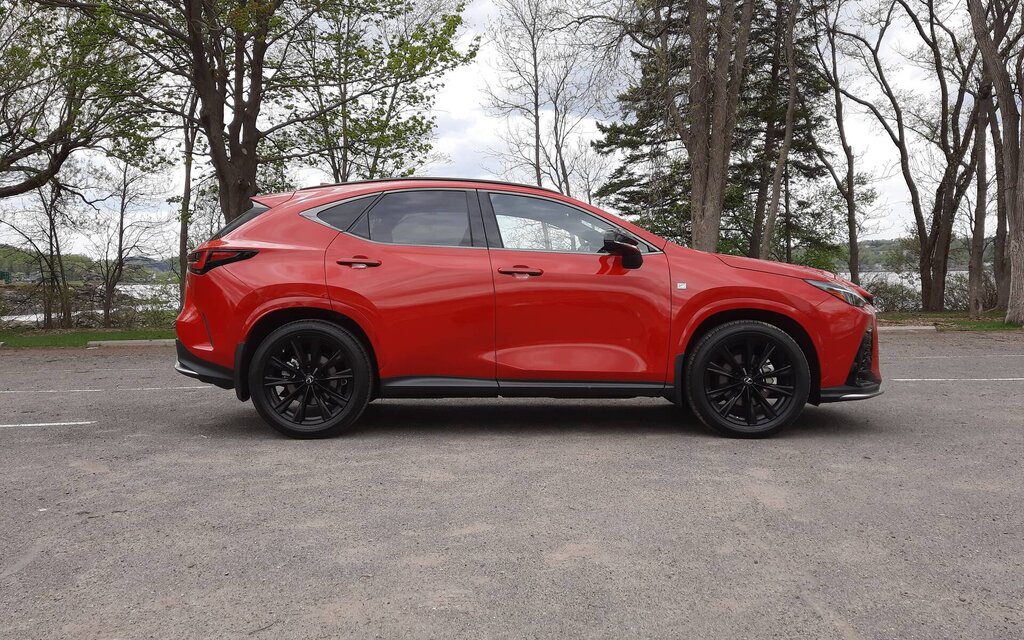 More Pleasant and Safer Driving
An all-new Digital Latch system enables the doors to open smoothly at the touch of a button, and once inside you'll find a modern and welcoming environment. It's quieter than before, with more headroom and legroom, plus the redesigned seats provide great support—including at shoulder level if you get the F Sport buckets—although larger drivers will feel a bit squeezed.
Visibility is generally good, except for the small rear window that suffers from the same form-over-function approach as many other crossovers. At least a new, optional digital rear-view mirror makes it easier to spot obstacles behind the vehicle.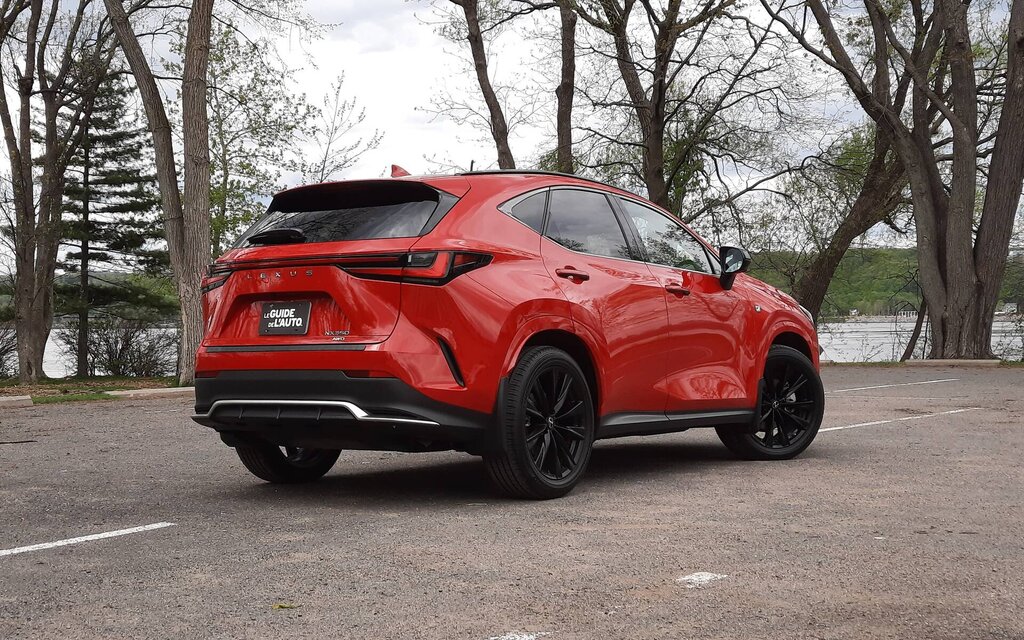 That leads us to the latest Lexus Safety System+ 3.0, which includes Risk Avoidance Emergency Steer Assist, Left Turn Oncoming Vehicle Detection/Braking, Right/Left Turn Oncoming Pedestrian Detection/Braking, Oncoming Vehicle Detection added to the Pre-Collision System, and Dynamic Radar Cruise Control with Curve Speed Management.
The NX also gets Road Sign Assist with information displayed in the instrument panel or available head-up display, and Safe Exit Assist alerting the driver and passengers to avoid the risk of accidental contact with vehicles and cyclists before they open the door.
Wishes Do Come True
Aesthetically, the 2022 Lexus NX looks sharp and marks a beautiful evolution from its predecessor. Whether you think the spindle grille is too big or not, you have to admit the front end is expressive and unlike any other competitor. We like the redesigned headlights, too, but not as much as the taillights, which have a sleek signature and are connected by a light bar.
The transformation is even more spectacular inside. Kiss the awful touchpad goodbye as Lexus got rid of it and incorporated a new standard 9.8-inch or optional 14.1-inch centre touchscreen that is oriented toward the driver. A seven-inch instrument panel and available 10-inch head-up display—both NX firsts—complete the so-called Lexus Interface. One cool thing about the HUD is the ability to conveniently identify the controls assigned to the four-pointed buttons on the steering wheel (which you can later modify via the centre screen).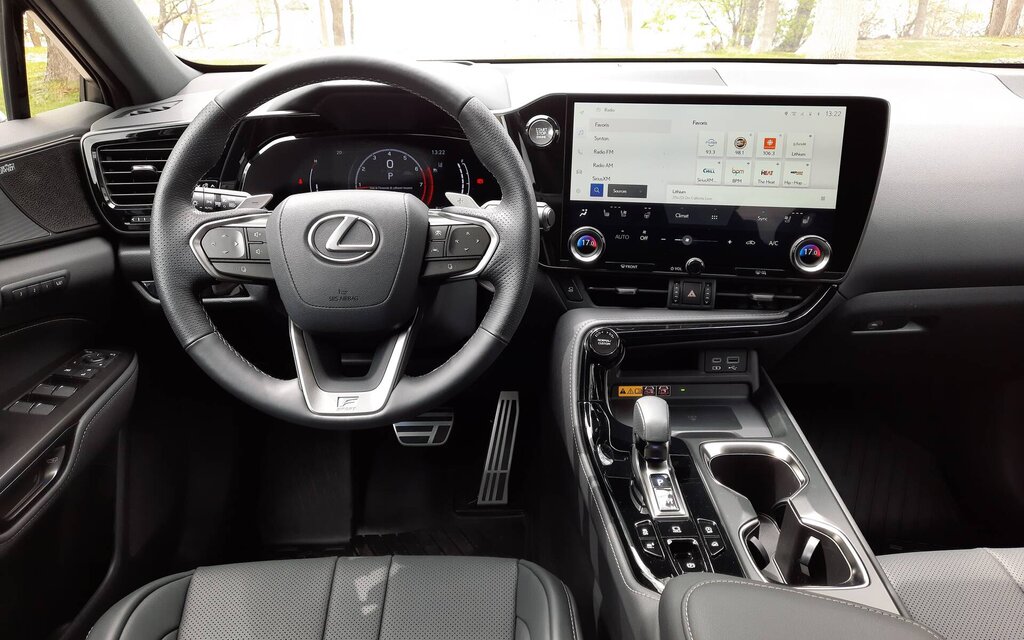 The infotainment system has been significantly updated, which is equally great news. Dial controls remain for frequently used functions, like climate control and media volume. At the same time, a new Virtual Assistant (with seat detection and speaker location capabilities) enables a voice-first approach to access navigation, media, phone and certain vehicle settings. Just say "Hello Lexus" to start the conversation. It's simple and convenient while driving.
By the way, unlike the NX 250 and NX 350h models, the NX 350 comes standard with a complimentary subscription to Safety Connect, Remote Connect, Service Connect and Drive Connect. After three years, you'll need to pay monthly fees to continue using those services—or resort to wireless Apple CarPlay and Android Auto for navigation, for example.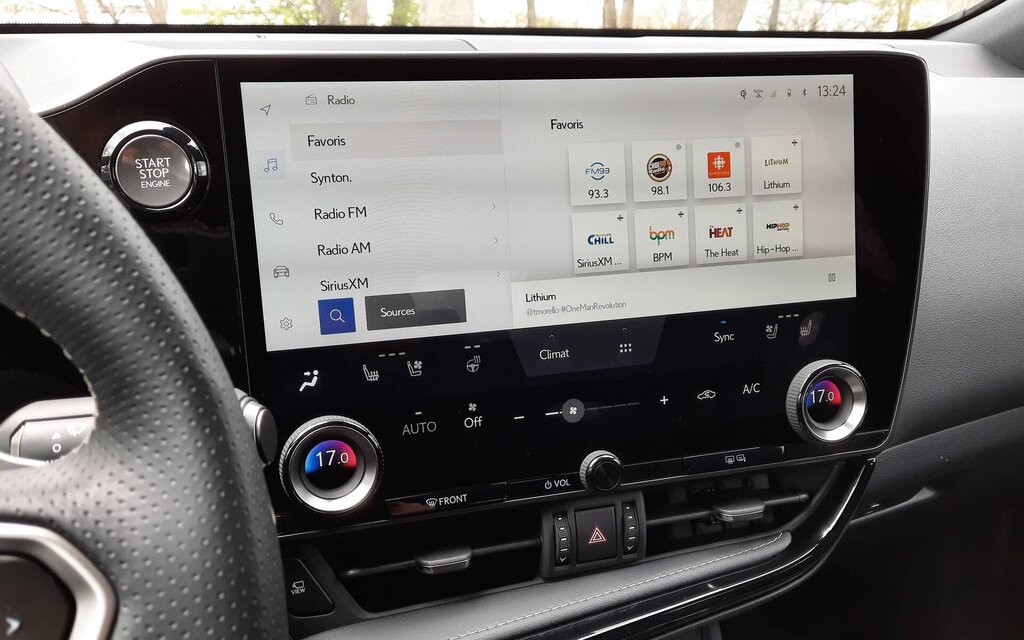 Verdict
A superb improvement from the first generation, the 2022 Lexus NX is well-positioned to increase its sales. We still prefer the driving dynamics of a BMW X3 or Acura RDX and the comfort of a Mercedes-Benz GLC (whose next-gen model will hit the market in the spring of 2023), but the new NX is a sensible purchase with high predicted reliability.
Pricing starts at $47,400 plus $2,145 freight and PDI, while the NX 350 retails from $54,850. Beware of those packages that can cost you a pretty penny. Our F Sport Series 3 tester cost $64,900.
Share on Facebook