We'll Soon Know if the Lexus RX Adds a PHEV Model
Lexus today announced that the next-generation RX crossover will debut on May 31 at 8 p.m. EDT. It also gave us a preview with the teaser above.
As the luxury brand's best-selling vehicle in North America, the RX will be entirely redesigned for 2023. The massive spindle-shaped grille will return, of course, though with a slightly different upper section. It will be flanked by revised LED headlights for a sharper look overall.
F Sport models will continue to be offered, as evidenced by the larger air intake in the corner of the front bumper and black finish on the mirror caps.
As we wait for the big reveal, we can safely assume that the 2023 RX will get the new Lexus Interface infotainment system with a 14-inch touchscreen, similar to the latest NX and upcoming, fully electric RZ.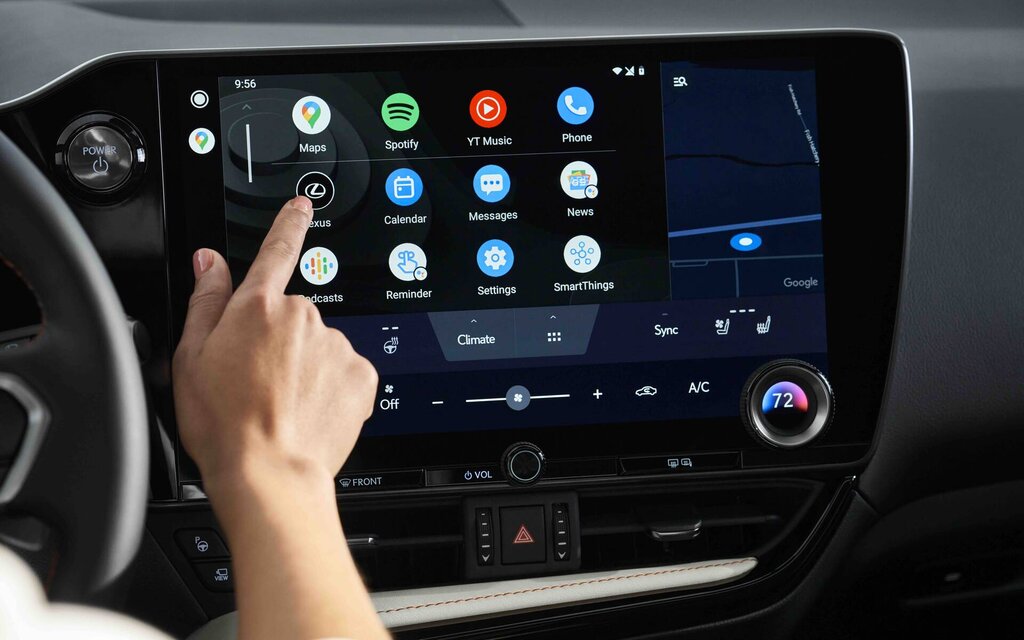 The return of the three-row RX L configuration is less than certain, however. Automotive News recently broke the news that a Lexus TX will join the lineup sometime in early 2024.
Under the hood, the 3.5-litre V6 (295 hp, 267 lb-ft.) powering the base RX 350 will likely be replaced by a turbocharged 2.4-litre four-cylinder engine (275 hp, 317 lb-ft.). The gas-electric RX 450h shouldn't change much.
The big question is whether the RX will follow the NX in adding a plug-in hybrid model with decent EV range. Toyota has already filed to trademark the name "RX 500h", so it's looking good (such a model would officially be called "RX 500h+").
Check out The Car Guide on May 31 at 8 p.m. EDT for all the details about the 2023 Lexus RX and lots of pictures.
Share on Facebook