Dodge Hornet Reveal Planned for This Summer
Dodge is about to add a fourth model to its lineup, a small crossover that will revive the Hornet moniker. This vehicle has been the topic of plenty of rumours and speculation in the past two years, but everything will become clear pretty soon.
Dodge CEO Tim Kuniskis has confirmed that the Hornet will be revealed this summer—provided supply chain and production issues or other obstacles beyond the automaker's control don't change those plans. We should see it in August, at around the same time as the Woodward Dream Cruise and Roadkill Nights Powered by Dodge.
"Every single thing we're doing is like in Jell-O right now, because it's so hard to plan anything," Kuniskis told reporters this week.
Similar to the Tonale
While the brand's other products focus on power and performance, the Dodge Hornet will be more about efficiency with an available plug-in hybrid powertrain.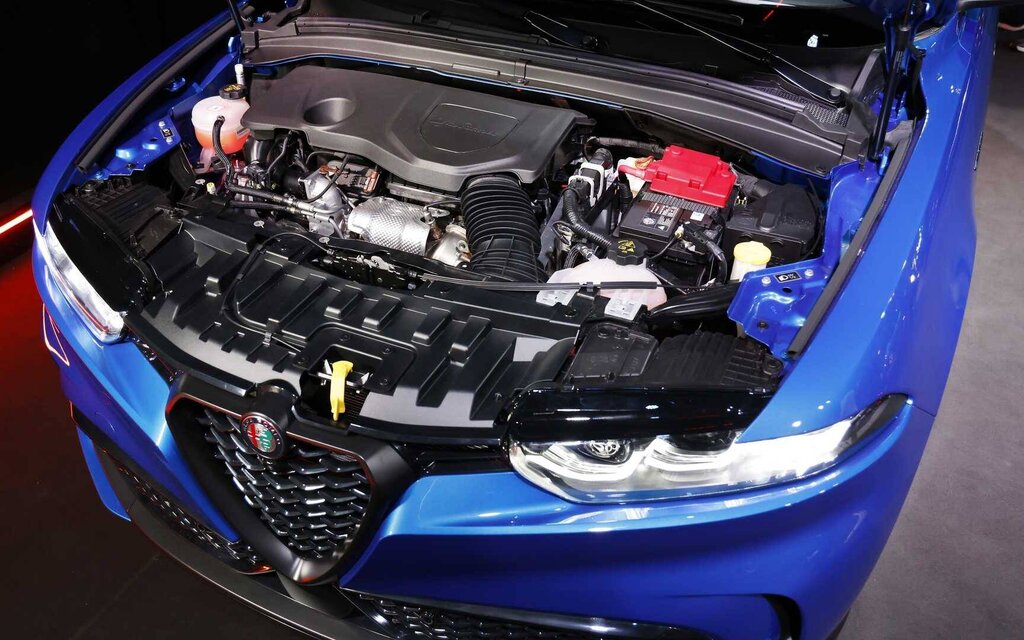 It will be manufactured in Italy alongside the equally new Alfa Romeo Tonale which, in addition to a 256-horsepower gas-only variant, offers a turbocharged 1.3-litre four-cylinder engine combined with a 90kW electric motor for a total of 272 horsepower. Drivers can expect to travel up to 48 kilometres in full EV mode thanks to a 15.5kWh battery. 
Of course, some of the specs could be slightly different when it comes to the Dodge.
Following its introduction in a few months, the Dodge Hornet is expected to go on sale early in 2023. Keep following The Car Guide for more details about this anticipated little SUV.
Watch: 2023 Alfa Romeo Tonale Makes Global Debut
Share on Facebook