Used Electric Cars: Which Ones Have the Best Range?
Whether it is brand new or pre-owned, an electric vehicle often boils down to the question: how long does the battery last? This is completely normal for people who make or would like to make the transition from a conventional combustion engine-powered car to fully electric. It must be said that charging stations are still far from being as available as gas pumps and that filling up with electrons takes considerably longer.
So, to avoid having to do too much calculation and planning for trips, choosing an electric vehicle capable of driving longer distances is a big plus. If you prefer opting for a use vehicle because of cost concerns, which models should you consider?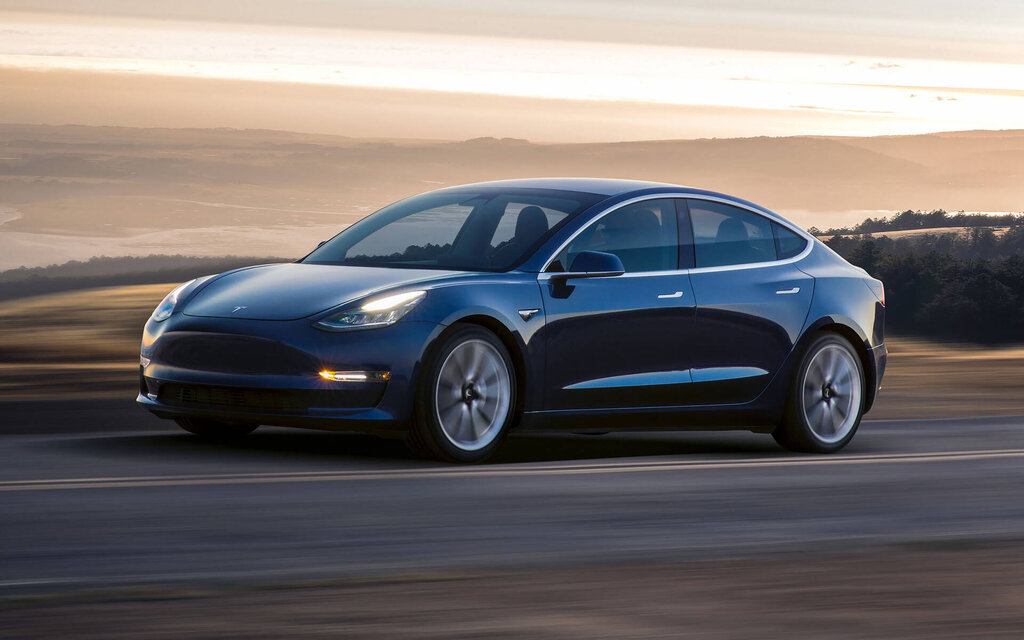 The Tesla name immediately comes to mind. Year after year, this brand remains the benchmark in the industry. Take its most popular car, the Model 3. Launched in 2018, its range varies roughly from 400 to more than 550 kilometres, making it a true leader. In the case of the large Model S sedan, it can go up to 600 kilometres, or even nearly 650 – again, depending on the version and the year.
The Hyundai Kona Electric and Chevrolet Bolt EV should be considered next. These two small hatchbacks can travel up to around 415 kilometres (since 2020 for the Bolt EV, otherwise 383 kilometres for the 2017-2019 model years). Important: Bolt EV batteries were the subject of a massive recall by GM due to a fire hazard.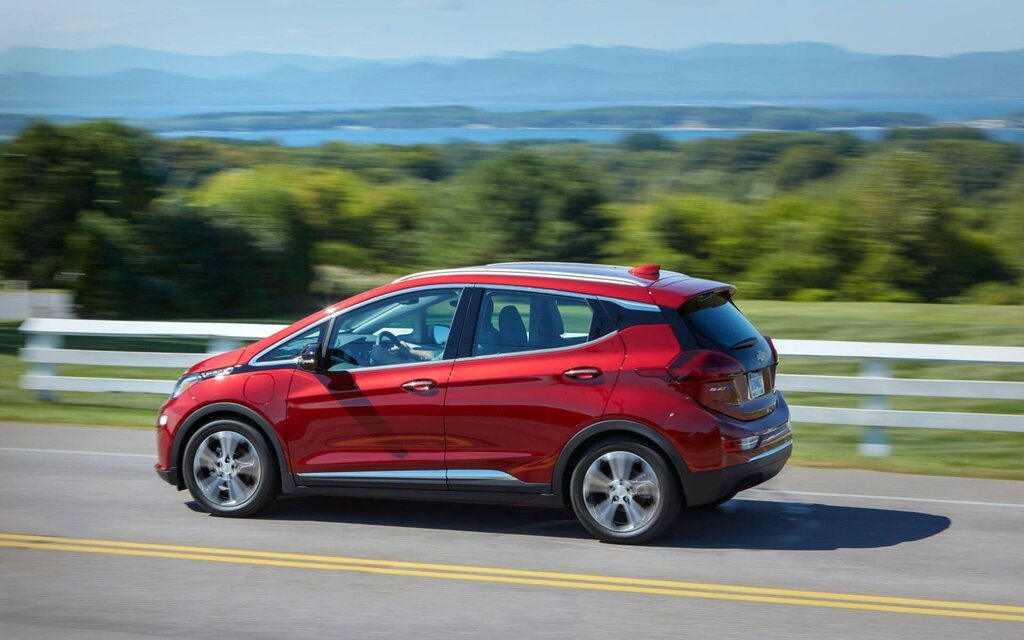 Let's mention the Kia Soul EV (since 2020, with the 64 kWh battery) and Niro EV, which offer a range of up to 385 kilometres with a full battery. As for the Soul EV, the 39 kWh battery only lasts 248 kilometres. Its previous generation was fitted with a 30 kWh battery for a range of 179 kilometres.
Finally, the Nissan generation that has been on the market since 2018 is capable of travelling 363 kilometres before needing a charge… provided you choose the Plus version equipped with the 62 kWh battery. Otherwise, range is reduced to 240 kilometres with the 40 kWh battery.
Note that these are specifications for new vehicles. Electric vehicle batteries lose some of their original capacity over the years, although brands like Tesla are known to do better than others in this specific matter. Once you find a model that interests you, find out the age of the battery, its actual capacity (maximum range when charged to 100%) and if it has already been replaced. High-voltage batteries can last very long. Moreover, you must look at how time and mileage are left on the initial warranty offered by the vehicle manufacturer, as well as the various replacement criteria.
Share on Facebook