Ford Bronco's Soft Top Appears to Hate Canadian Winters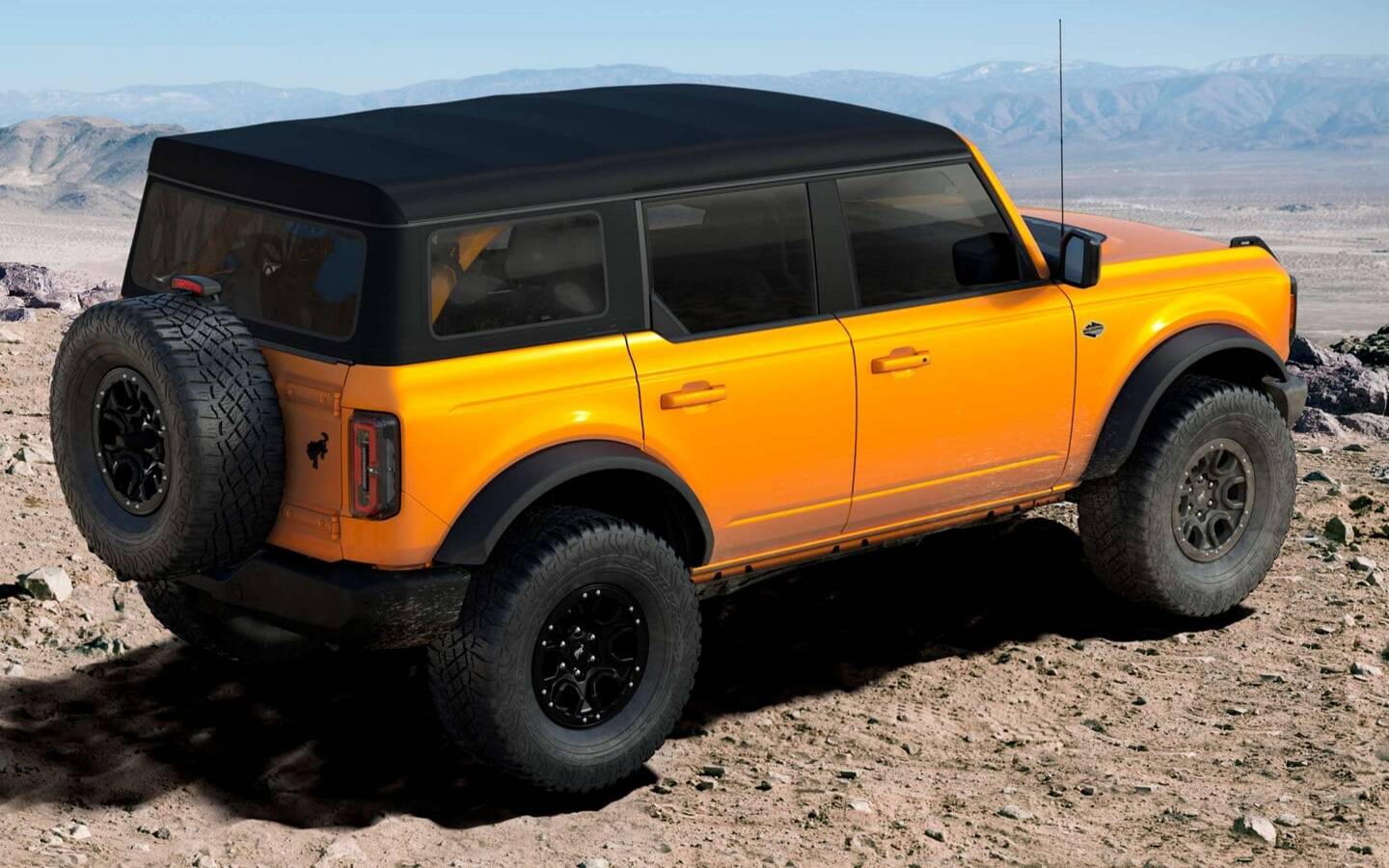 The Ford Bronco may be extremely desirable as evidenced by consumer demand far exceeding supply, but it looks like issues with the roof aren't over yet.
Remember, some of the first units equipped with a moulded-in-colour hardtop (manufactured by a Ford supplier) revealed quality defects and signs of abnormal wear shortly after leaving the factory. The company reacted promptly and worked to replace all faulty hardtops.
Now, with winter in full swing, other Bronco owners are experiencing problems. On the Bronco6G forum, one of them (who lives in Canada) details how a recent snowstorm got the better of his soft top. Helped by strong winds, snow and frost managed to break in and cover several interior surfaces.
You can see the freezer-like Bronco in the clip below:
Evidently, the headliner is allowing snow into the cabin. While there is snow on the seats and headrests, the metal roof hinge rails are the most affected. In case you're wondering, the soft top was properly latched and all windows were rolled up, the owner assures.
Unfortunately, this is not an isolated incident. Earlier this year, another Canadian Bronco with a soft top suffered the same fate. The steering wheel, seats, dashboard and door panels all got largely covered in snow. There may be something wrong with the insulation, although other owners on the Bronco6G forum say they haven't had any similar issues so far.
Some have suggested the vehicles be moved to a spot or at an angle that would make them less exposed to strong winds and the elements, but things like that are not supposed to happen. Have you ever heard of Jeep Wranglers letting snow in the cabin? We haven't.
The good news for those unlucky Bronco owners is that they will likely be able to have the vehicles fixed under warranty. It will be interesting to see if similar reports pop up in the next few weeks. As we write these lines, Ford has not announced any recall or action to address potentially defective soft tops.  
The Bronco is the 2022 North American Utility Vehicle of the Year, don't forget that.
Watch: We Test the Ford Bronco Wildtrack in the Middle of Winter
Share on Facebook