The 2024 Chevrolet
Silverado EV

is Here at Last!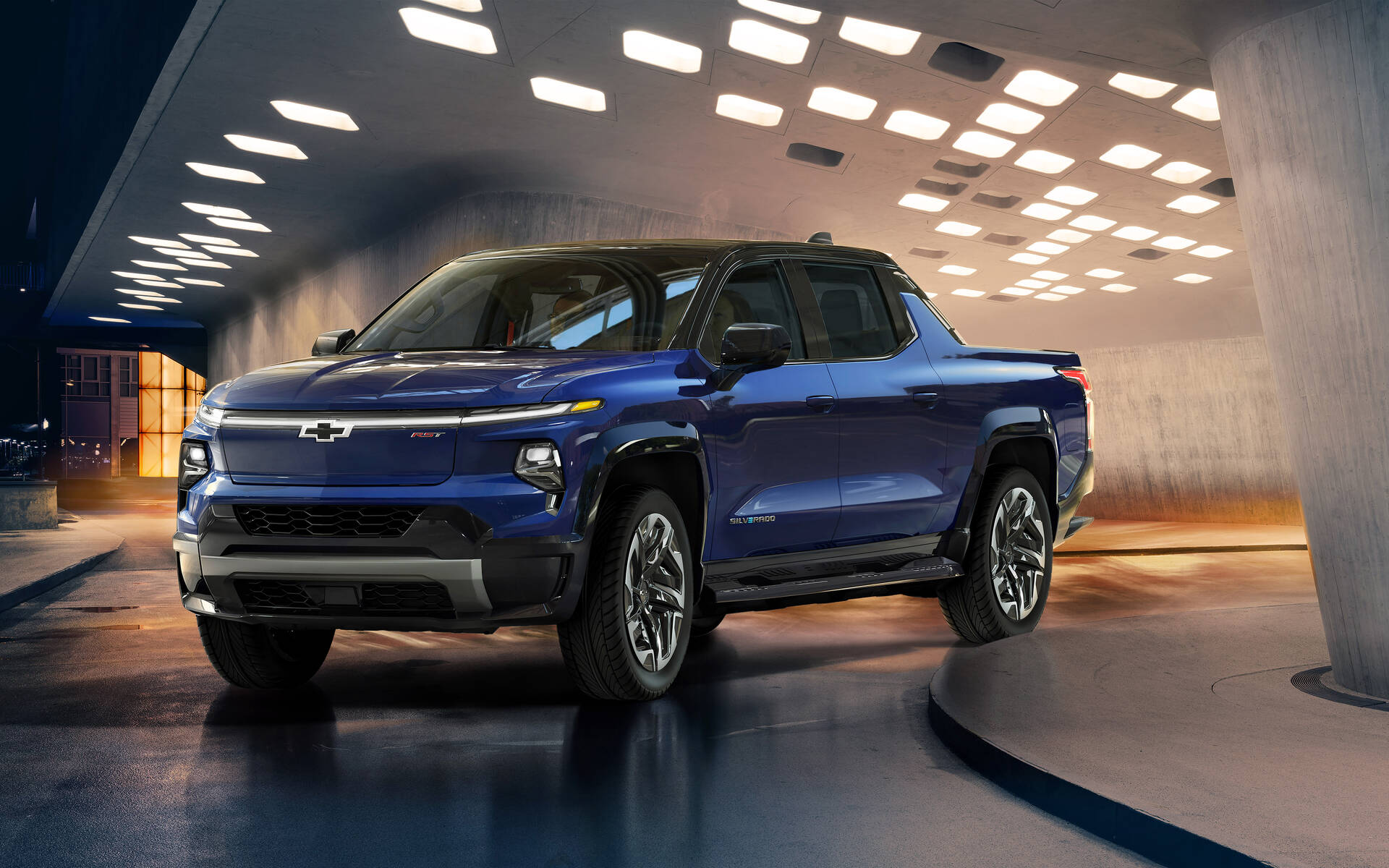 General Motors CEO Mary Bara took the stand this week at the Consumer Electronic Show (CES) in Las Vegas to unveil a key vehicle for the automaker: the fully electric Chevrolet Silverado.
The Ford F-150 Lightning and GMC Hummer EV have already seen the light of day. But Stellantis remains silent regarding its plans to electrify a Ram pickup truck.
The Silverado EV's battery capacity was not disclosed at the event, but according to information provided by the manufacturer, the pickup will be able to travel up to 640 kilometres on a single charge.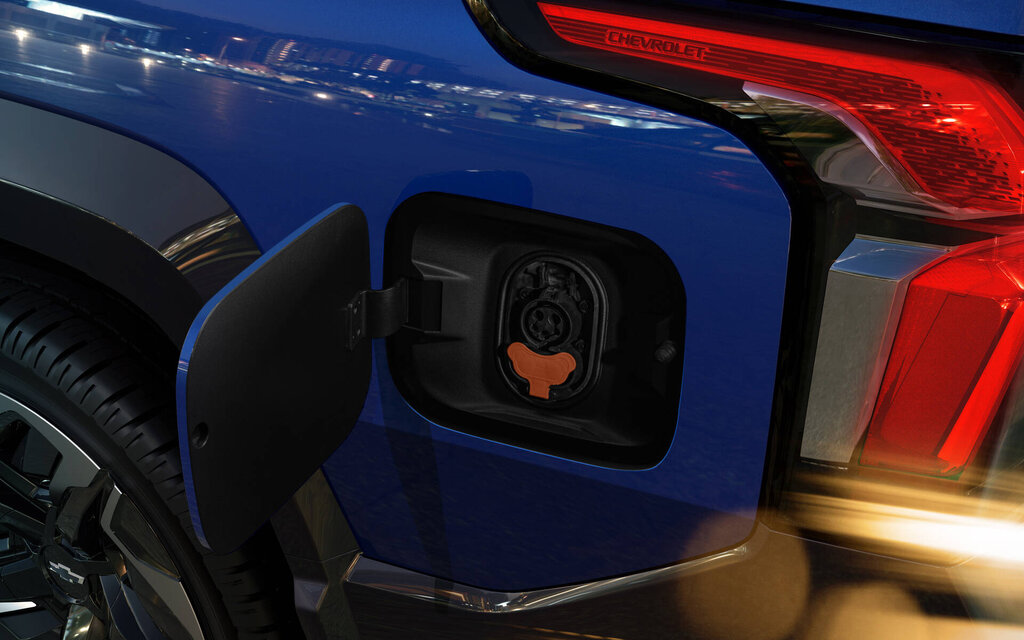 An RST First Edition Version to Get the Ball Rolling
The 2024 Silverado EV RST First Edition deploys 660 horsepower and 780 pound-feet of torque. It can tow up to 10,000 pounds along with 1,300 pounds of payload in the bed. When the tailgate is closed, it can accommodate items up to 6 feet 11 inches in size.
With an adaptive air suspension, the pickup can be raised or lowered up to 50 mm. We also note that this version of the electric Silverado EV has a glass roof.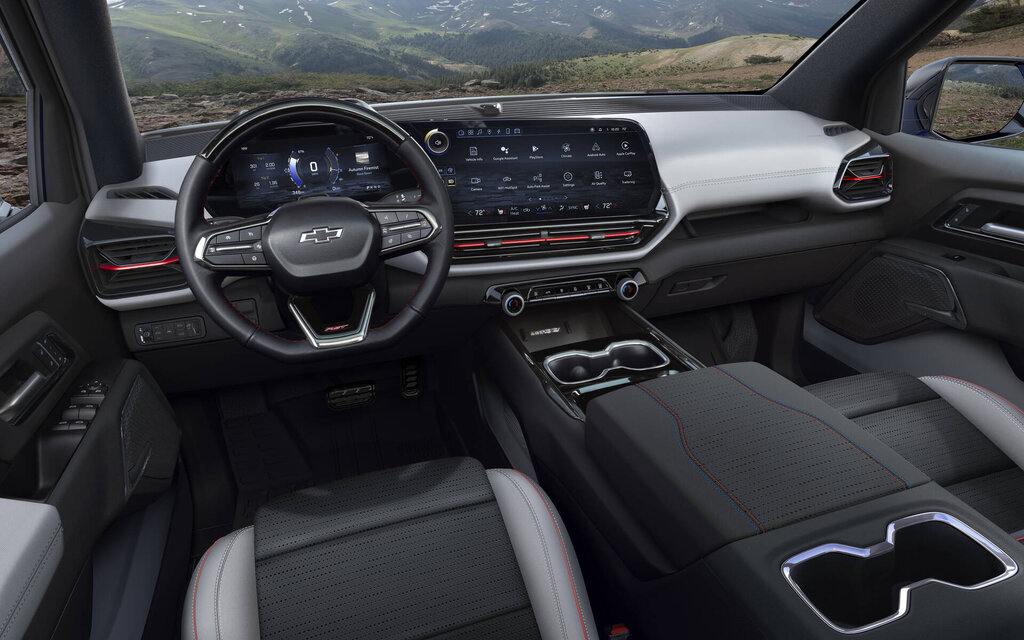 As it is the case of the GMC Hummer EV, Chevrolet underlined that this electric Silverado will be equipped with four-wheel steering. However, it was not specified whether this feature will be offered as standard or as an option. Super Cruise driver assistance technology will be on the options list and will be able to operate during towing. Inside, we noticed the presence of a 17-inch infotainment system paired with an 11-inch digital instrumentation screen.
The RST First Edition Version will have a base MSRP of $119,948 in Canada.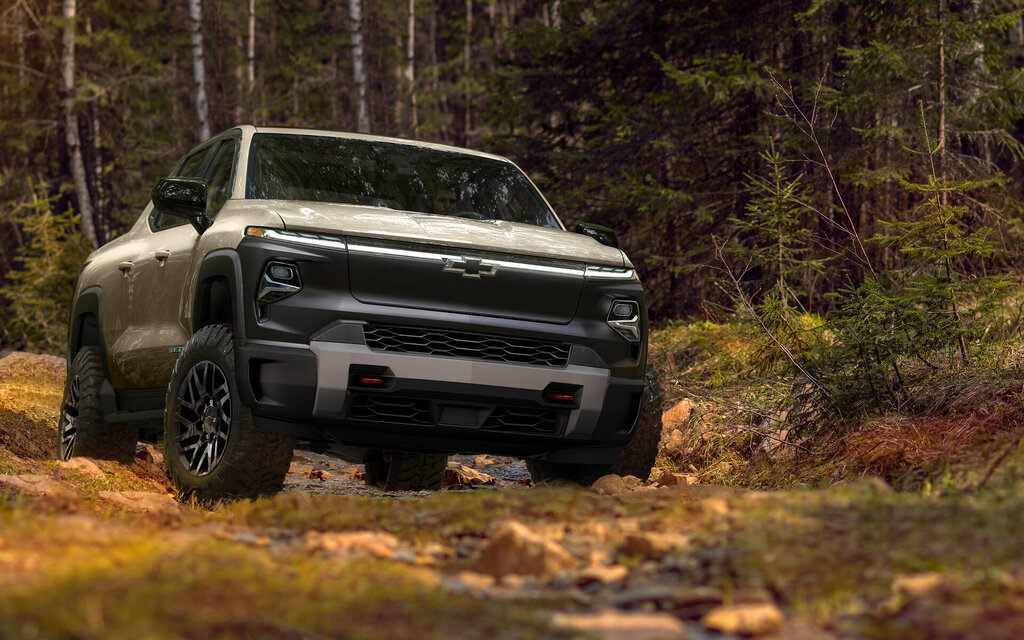 WT and RST Versions to Follow
Unlike the First Edition, the WT and RST variants will be labelled as 2025 models. Mainly targeting fleets and businesses, the base version of the Silverado EV, called Work Truck (WT), will have an MSRP of $52,448.
This model will have the lowest range of the lineup as standard, but we don't know what that specific figure is at the moment. But GM says it will be possible to get the full 640-kilometre range capacity as an option.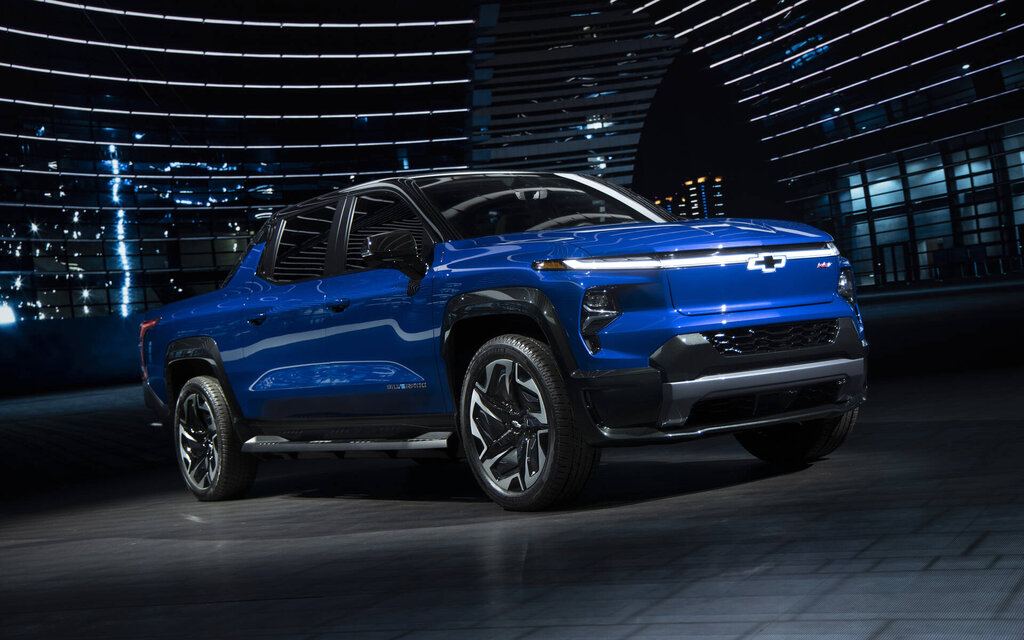 Power and torque rank in at 510 horsepower and 615 lb-ft respectively for this entry-level model. As for the towing and cargo capacity, those figures have also been revised. The WT variant will be able to pull up to 8,000 pounds and carry up to 1,200 pounds of payload. The infotainment and instrumentation screens are also downsized to 11 inches and 8 inches respectively.
You can reserve your Chevrolet Silverado EV starting today by giving a small $100 deposit. It will be assembled at the Factory ZERO plant in Detroit, Michigan.
Share on Facebook