Automotive Maintenance: The Best Repair Shops for Your Car
In partnership with Otogo.ca
Looking for concrete proof that Canadians have been spending less time on the road and in the workshop since the start of the pandemic? The value of the automotive repair and maintenance market has dropped drastically from $9.2 billion in 2020 to $6.6 billion in 2021, according to data from JD Power Canada.
Average per visit to service departments fell from $375 to $332 for car dealerships and from $241 to $226 for independent workshops.
The former recorded 46% of service visits, compared to 54% for the latter. Surprisingly, independent garages have reversed the trend of recent years by taking 4% of revenues from dealers, for a total share of 44%.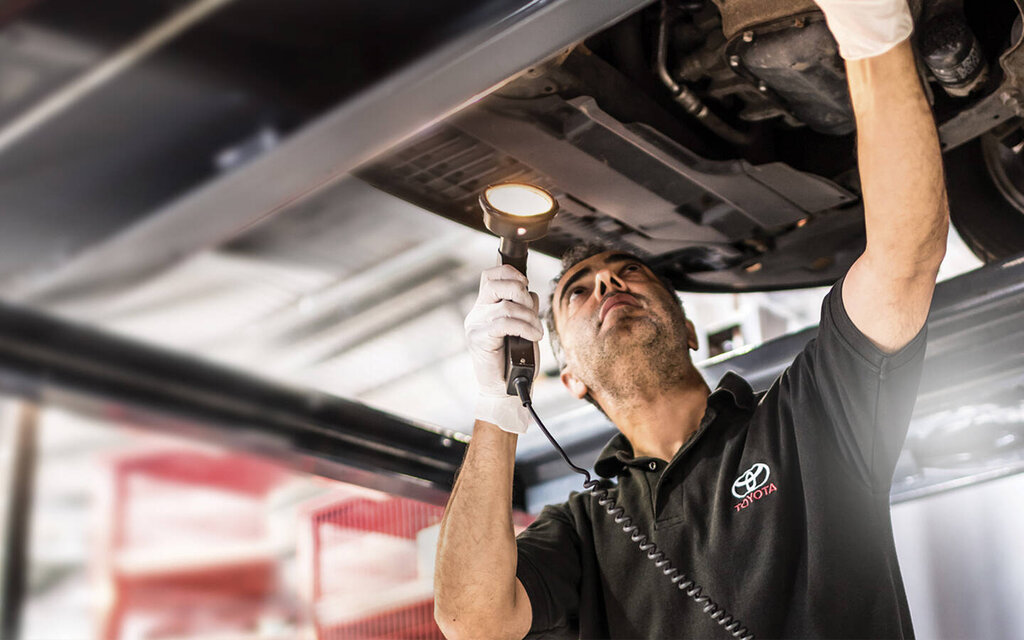 "Despite the decrease in visits and revenues from auto service, there is an encouraging point: Many owners have chosen to carry out more expensive repairs on their vehicle instead of exchanging it for another," states JD Ney, head of automotive research at JD Power Canada.
A survey conducted by the organization among owners 4 to 12-year-old vehicles (still covered by warranty or not) also reveals where the satisfaction rate is the highest.
Just like in 2020, Audi dealers dominate with a score of 825 on a scale of 1,000. They are followed by the Great Canadian Oil Change locations (823) and Volkswagen dealers (817). NAPA workshops (815) and GM dealers (809) complete the top 5. On the other hand, it is noted that satisfaction with service at Costco is down sharply (now 739 points instead of 801). Canadian Tire garages (744) and Jeep /Dodge/Chrysler/Ram/Fiat dealers (753) are not very popular either. Overall, the satisfaction rating is 791.
Dealerships, however, have a slightly lower score (786) when compared to independent workshops (796).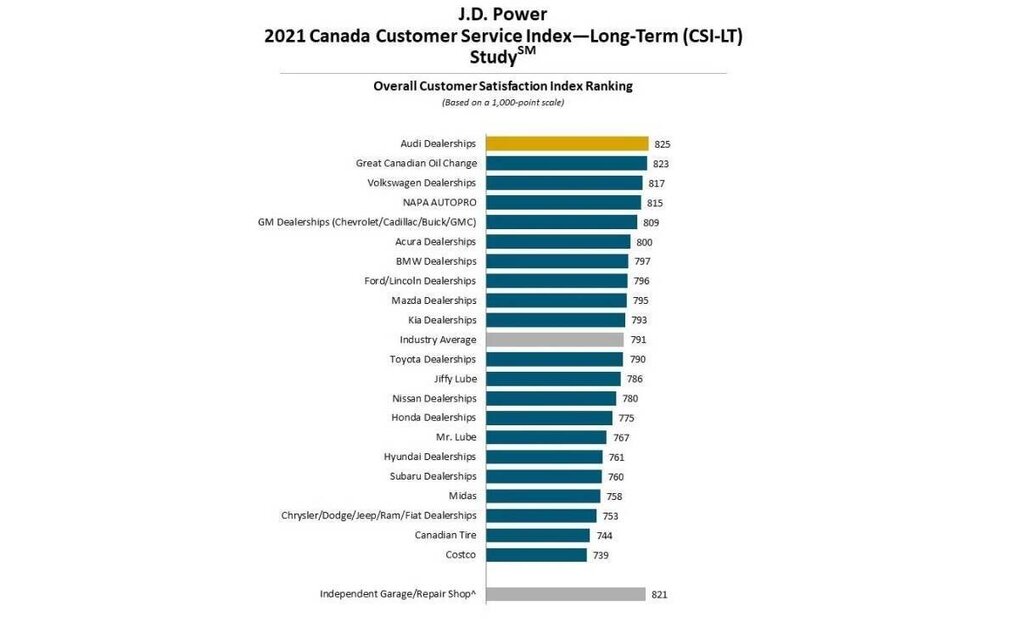 Share on Facebook