Study: The Best Repair Shops for Your Car
This year is quite different from every other due to the COVID-19 pandemic, which is having a significant impact on the auto industry and consumers alike.
But get this: while the average cost per visit for maintenance and repair is on the rise, so is satisfaction both at dealerships and non-dealer facilities, according to the new J.D. Power 2020 Canada Customer Service Index—Long-Term (CSI-LT) Study published today.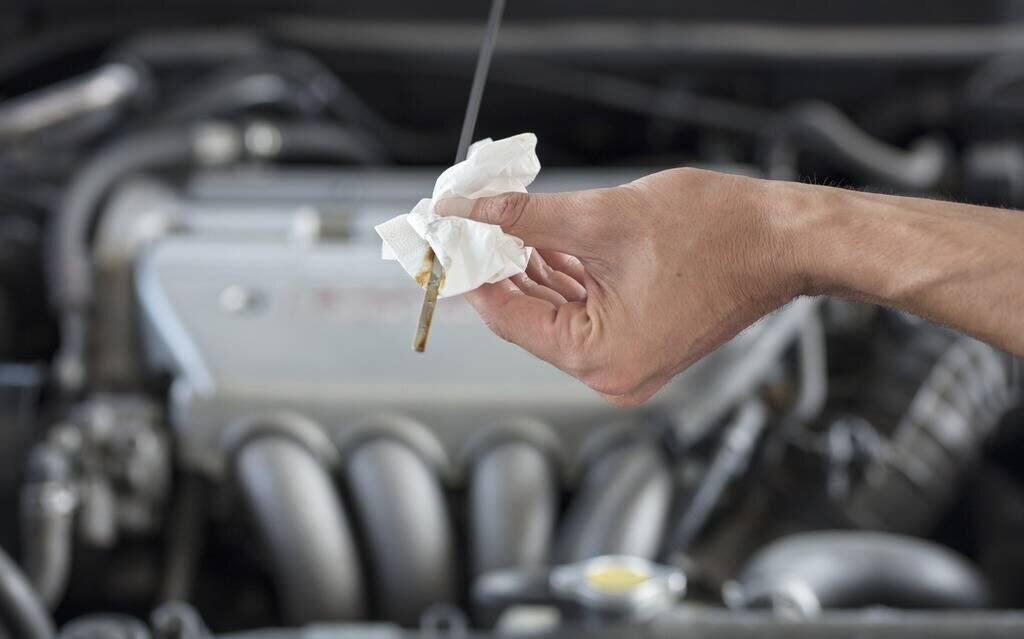 The firm measured satisfaction and intended loyalty among owners of vehicles that are four to 12 years old and analyzed the customer experience in both warranty and non-warranty service visits. Overall satisfaction is based on five factors including service initiation, service quality, service advisor, service facility and vehicle pick-up.
Overall, the satisfaction level on a scale of 1,000 has increased from 779 in 2019 to 791 in 2020. It's worth noting that dealerships have a slightly lower score (788) than non-dealer shops (795).
Meanwhile, the average cost per visit in dealerships is up from $323 to $375 this year. When it comes to other facilities, it jumped from $222 to $241.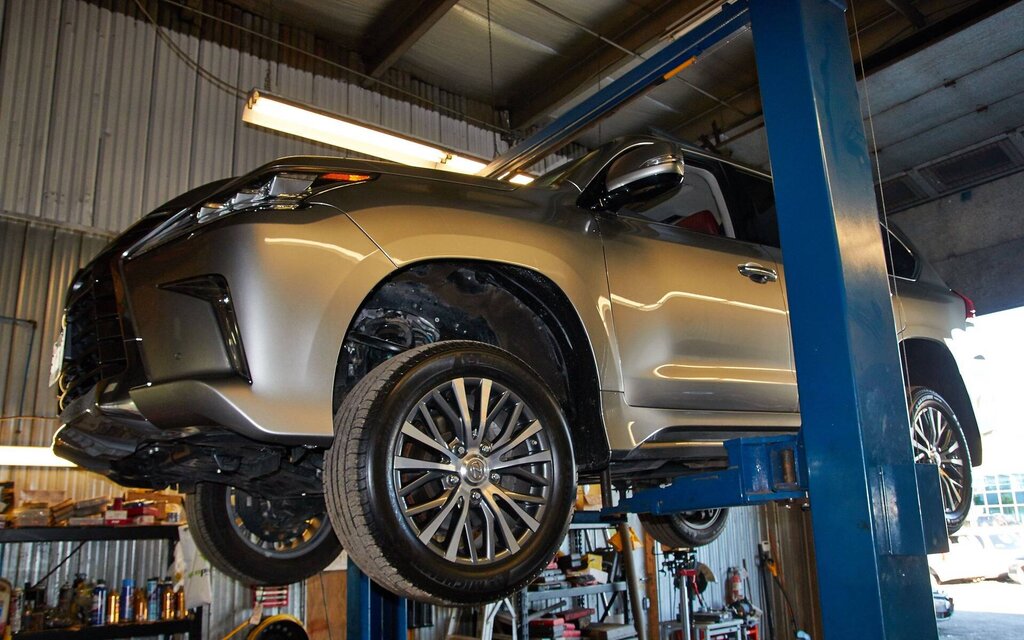 Now, what are the best repair shops for your car? According to J.D. Power's 2020 study, Audi dealers lead the way with a satisfaction score of 833. They're followed by NAPA Autopro centres (827) and Lexus dealers (810). BMW (808) and Volkswagen (806) dealers round out the top 5.
On the flip side, consumers are the least satisfied with Walmart (737) and Canadian Tire (744) centres as well as Mitsubishi dealers (745).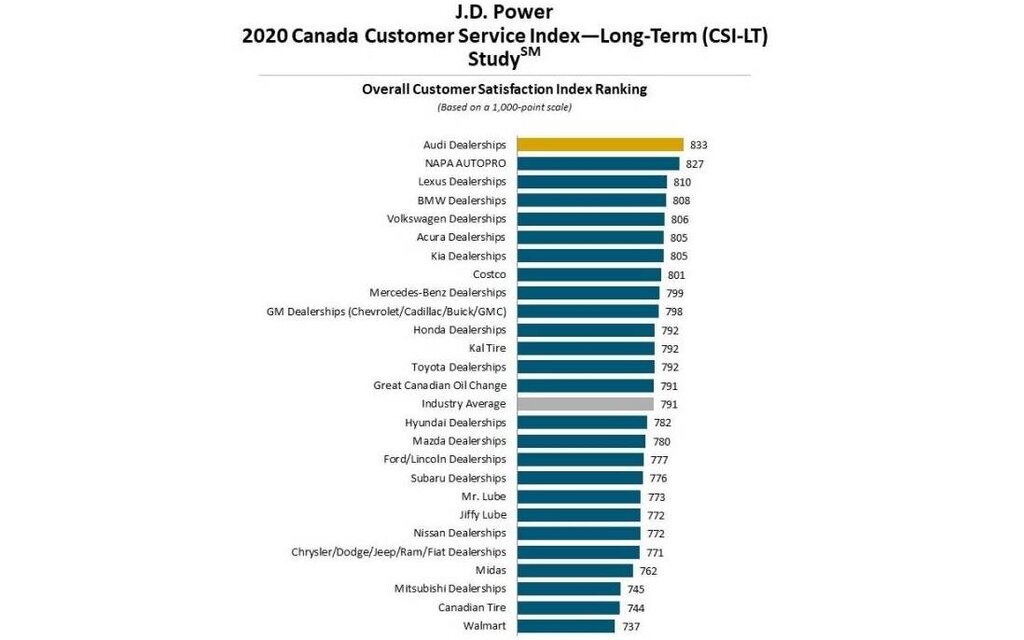 "As COVID-19 put new-vehicle purchase intentions on hiatus, vehicle owners are—and will be—holding on to their current and aging vehicles for a longer period, which means more potential for repair opportunities," says Virginia Connell, automotive research and consulting manager at J.D. Power Canada. "Considering that nearly 40% of the auto service business for dealers comes from repair work, which is also a more lucrative revenue source than maintenance, dealerships should focus on improving all aspects of this service offering, mainly around service advisor and vehicle pick-up."
She also mentions that two areas that can drive a notable increase in satisfaction are greeting customers immediately as they enter the shop and returning the vehicle cleaner than when it arrived.
Share on Facebook