GMC Sierra Succeeds Ford F-150 with Harley-Davidson Edition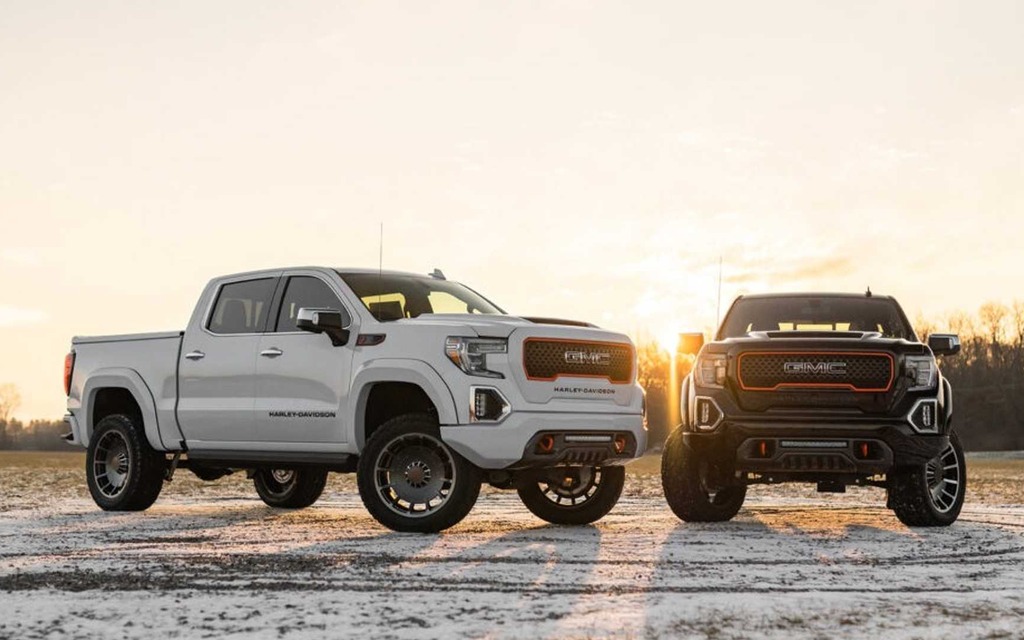 Ford and Harley-Davidson teamed up two decades ago to create a special edition of the F-150. Now, it's another automaker's turn to get the name of the iconic Milwaukee-based company on one of its trucks.
Actually, General Motors has little to do with the new 2020 GMC Sierra Harley-Davidson that will be officially unveiled in a few days at the Barrett-Jackson Scottsdale auction in Arizona. Tuscany Motor Company is the one that designed the vehicle in collaboration with the motorcycle manufacturer.
"Fans have long hungered for a limited-edition GMC truck that celebrates their passion for Harley-Davidson motorcycles," said Jeff Burttschell, Vice President, Tuscany Motor Co. "Working closely with Brad Richards, Vice President of Styling and Design at Harley-Davidson, we created a fantastic truck worthy of the Harley-Davidson name. For the first time in history, it will be possible to rumble down the road in a V8 powered Harley-Davidson edition GMC truck."
Styling is inspired by the famous Harley-Davidson Fat Boy and incorporates over 65 edition-specific components. The list starts with 22-inch aluminum wheels, a custom exhaust system, stainless steel gauges et numerous badges that all have the Harley signature.
Furthermore, you'll notice many orange accents, a custom grille with openings in the shape of the H-D logo, a functional ram-air hood, plus two-tone diamond-stitched and perforated leather seats.
The 2020 GMC Sierra Harley-Davidson is not just for show, mind you. Tuscany installed a custom-tuned BDS suspension lift kit with upgraded Fox shocks, 35-inch all-terrain tires, lighted power-deploying running boards with unique integrated rocker trim, custom fender flares, functional fender vents and a redesigned front bumper with an integrated LED light bar.
Only 250 units will be built and sold through select North American GMC/Tuscany dealers starting in February. Pricing is set at $94,995.
Share on Facebook