2019 Honda Civic Sport: Still Cool at 47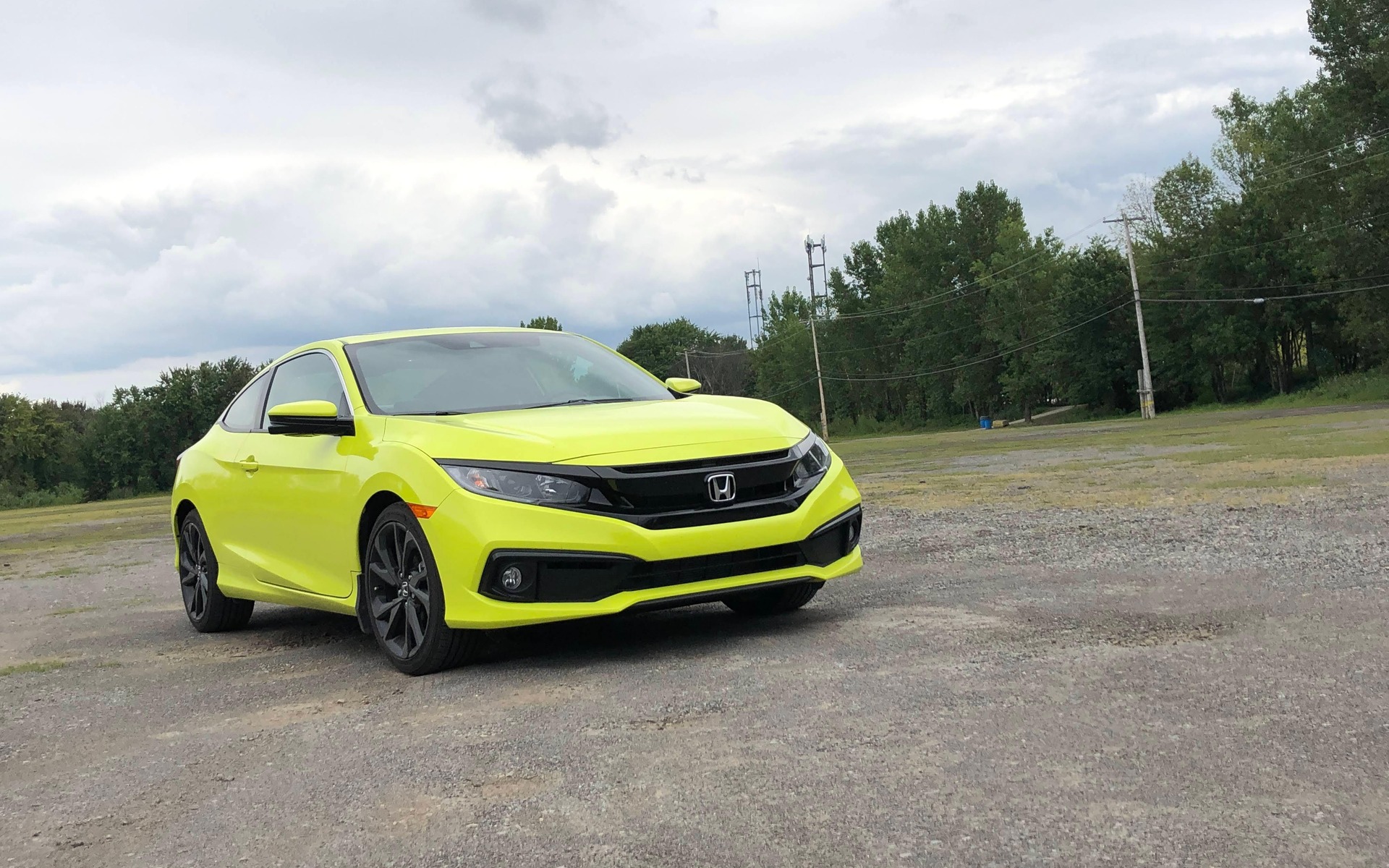 Strong points

2.0L engine is powerful enough
Superb manual gearbox
LaneWatch system is a bonus

Weak points

Limited access to the rear seats
Tight trunk opening
Full report
Originally introduced in 1972, the Honda Civic was a nimble little car priced to attract young drivers. Forty-seven years later, it continues to build on that tradition.
Our most recent experience involved a 2019 Civic Coupe Sport and was quite refreshing. But this had nothing to do with its Mountain Dew-coloured exterior.
Turbo or No Turbo
The Civic Coupe comes standard with a naturally aspirated 2.0-litre four-cylinder engine rated at 158 horsepower and 138 pound-feet of torque. While these numbers may not seem like much, we're talking about a compact car, here. In comparison, the Toyota Corolla delivers just 132 horsepower and 128 pound-feet of torque.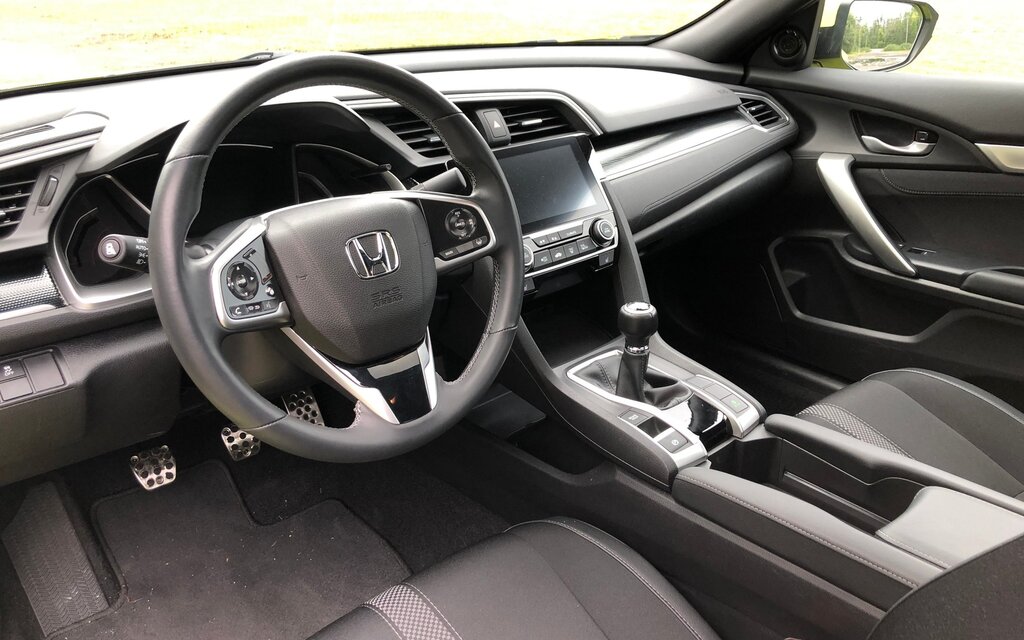 When mated to the six-speed manual gearbox, the Civic proves remarkably fun to drive. This type of transmission is so rare these days that any opportunity you get feels like a huge privilege. Personally, I had a blast.
With a fairly soft clutch and smartly calibrated shift points, Honda's manual should be able to convince Civic buyers who would otherwise opt for the available CVT, especially since the latter requires a premium of $1,300.
The other engine on the Civic Coupe menu is a turbocharged 1.5-litre unit that generates 174 horsepower in Touring trim or 205 horsepower in the Civic Si. It will cost you more money at the pump and at the repair shop, mind you. Go with the base Civic for a cheap, trouble-free ownership experience.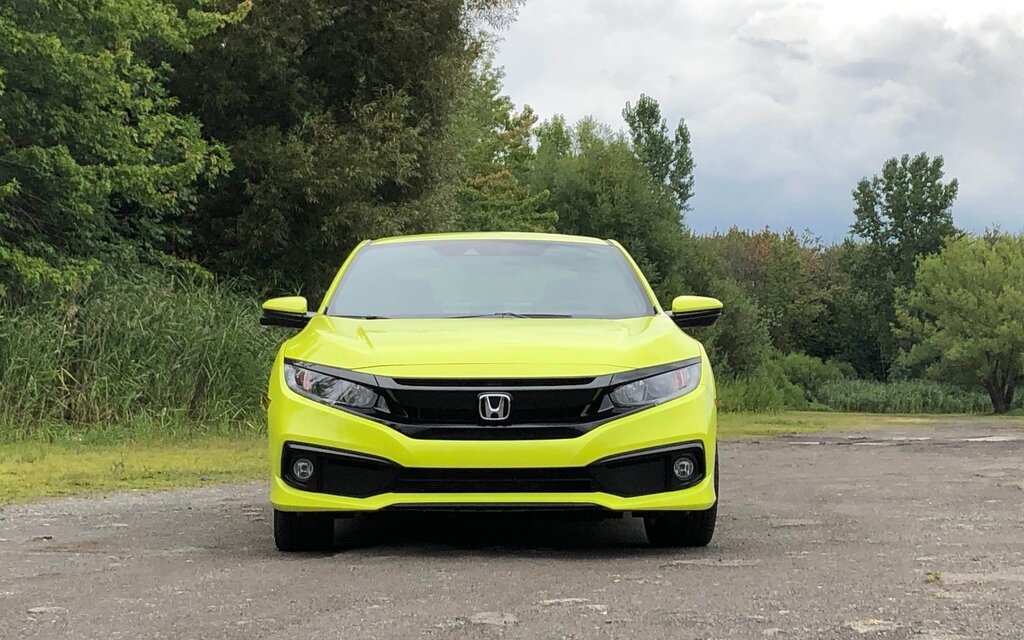 Priced to Please
Other variants in the lineup will give you more power for your buck, like the Civic Hatchback LX (174 horsepower) starting at $22,190.
However, the Civic Coupe LX is an interesting proposition, too. It starts at $21,290. If you prefer the sportier Civic Si, you'll have to pay $29,500.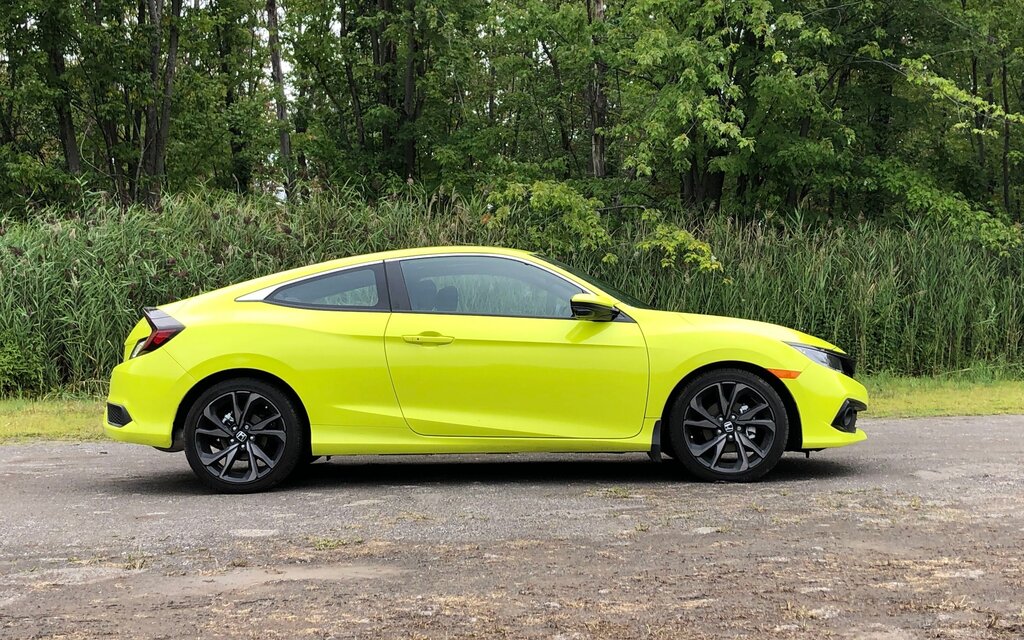 In Sport trim, which retails from $24,690, the 2019 Honda Civic Coupe offers a bit more features and amenities than the LX, including sport pedals, a leather-wrapped steering wheel and fog lights. More importantly, it adds Honda's LaneWatch blind-spot monitoring system.
When you activate the right turn signal, a camera mounted under the side mirror will show you your blind spot on the centre display. Who said technology and safety have to take a back seat when choosing a compact car?
As for fuel consumption, Natural Resources Canada puts the manual Civic Coupe Sport at 8.1 L/100 km in city-highway driving. With the CVT, the average drops to 7.5 L/100 km.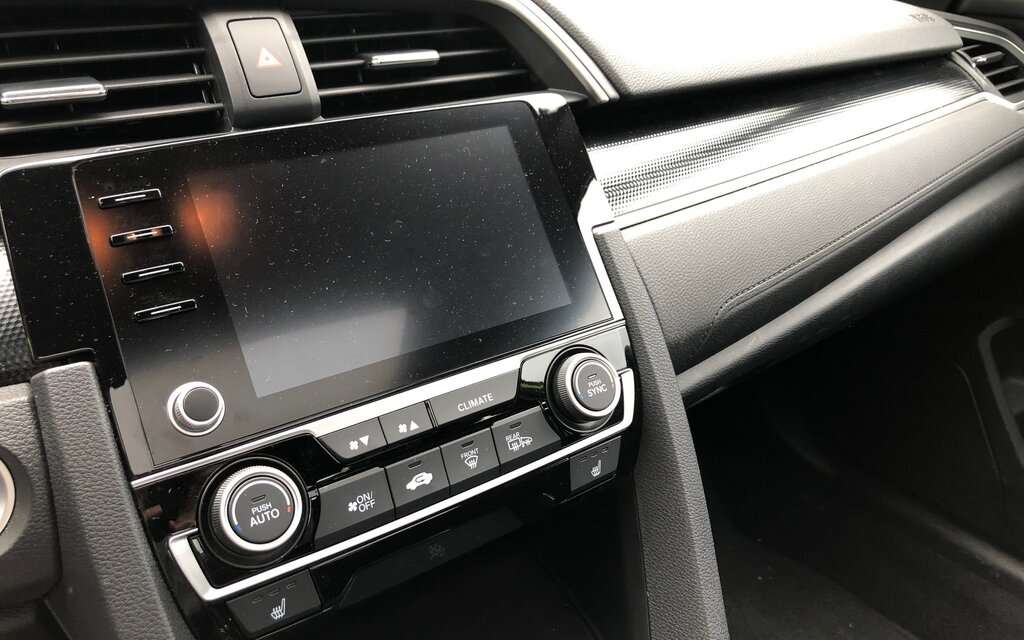 The Last Coupe?
Automakers today must be wise in how they spend their money. They can't really afford to develop and sell products few people will care about. The results can be seen across the industry.
Not too long ago, small coupes were fairly popular. Times have changed and the Civic Coupe now stands alone in its class. Honda will probably kill it when the next Civic generation comes around, even though it still has a certain number of fans. Enjoy this car while it lasts.
Share on Facebook