Lexus Unveils a Brand New… Yacht?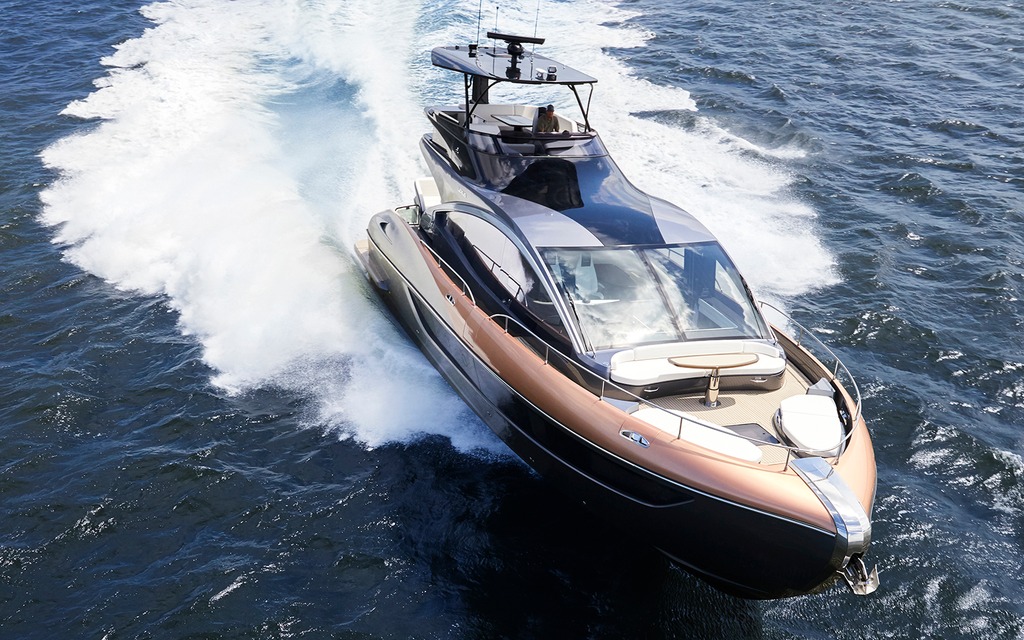 Lexus has just unveiled a brand new model that will go on sale starting October 30. No, it's not another SUV, let alone an electric car.
We're talking about a luxury yacht. Seriously.
New Meaning to Flagship
Based on a concept that we initially saw in 2017 but didn't give much attention to, the Lexus LY 650 shows how serious Toyota's luxury division is about going "beyond the automobile to deliver innovative and amazing experiences" and becoming "a true luxury lifestyle brand," even on the ocean.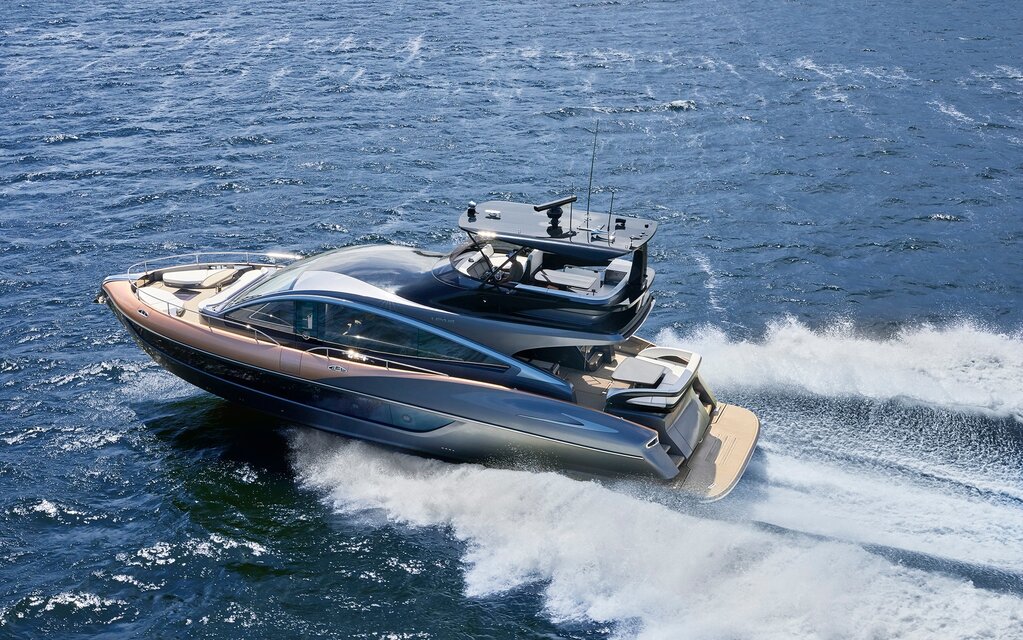 Like all road-going Lexus vehicles, this 65-foot-long flybridge cruiser puts the focus on build quality, attention to detail and comfort. Of course, the company didn't suddenly develop world-class boating expertise. Rather, it teamed up with some of the industry's biggest names including Italian yacht design studio Nuvolari Lenard and Wisconsin-based Marquis Yachts LLC.
The latter helped design a lightweight and highly rigid hull that combines CFRP (carbon fibre-reinforced plastic) and GFRP (glass fibre-reinforced plastic). It's also responsible for manufacturing the LY 650 by rigorously applying the renowned Toyota Production System.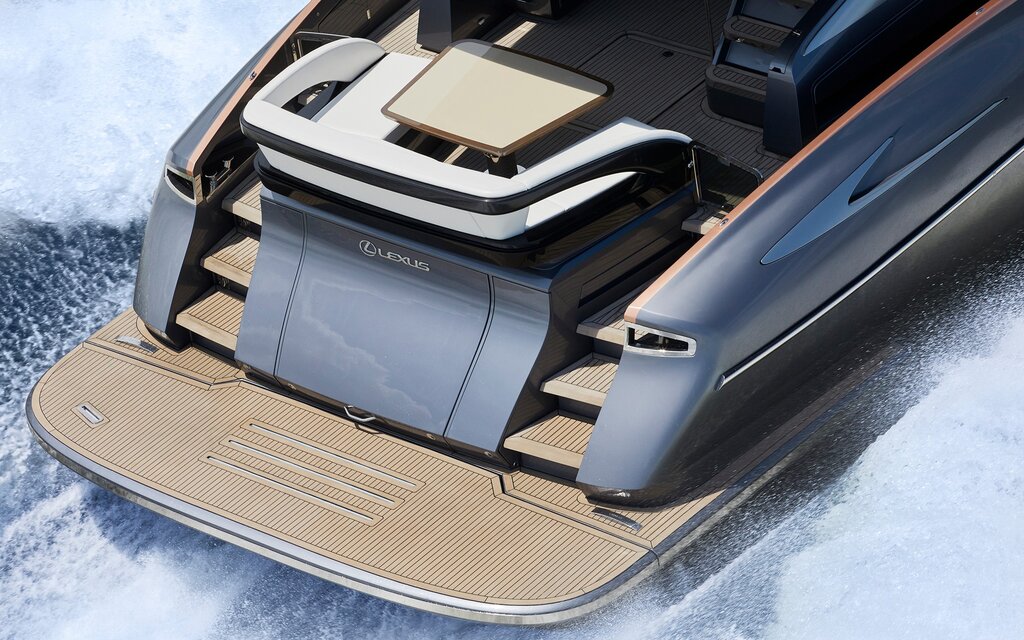 Styling is enhanced by a custom colour combination, extensive use of custom-finished real wood trim, numerous metallic accents for an extra dose of bling and dynamic lines that convey strong performance.
The bright, white-themed interior space creates a sense of openness. Combined with some creative lighting, it lives up to the principles of omotenashi, or Japanese hospitality. The salon features dual captain's seats and sofas set forward and a kitchen set aft. Below the salon are three elegant berths with more than 6.5 feet of headroom, each with a private head with shower.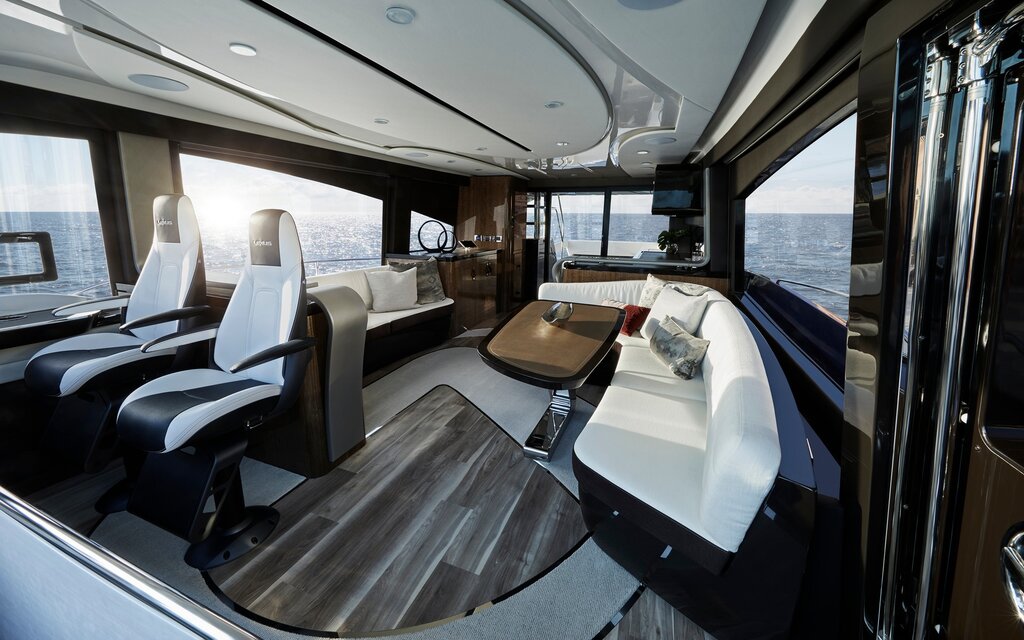 Powerful and Technologically Advanced
The LY 650 is propelled by twin Volvo Penta IPS engines producing 1,350, 1,200 or 1,050 horsepower each and is said to deliver exceptional stability and manoeuvrability. Furthermore, it boasts an array of piloting-support functions, including joystick control, fixed-point position-holding at sea and an auto-flap function.
A technology called LY-Link allows remote monitoring and control of the boat's functions via a smartphone, while the available custom Mark Levinson surround sound system will captivate your ears just as much as in Lexus cars.
Share on Facebook