Confirmed: Lexus LC Convertible to Enter Production Soon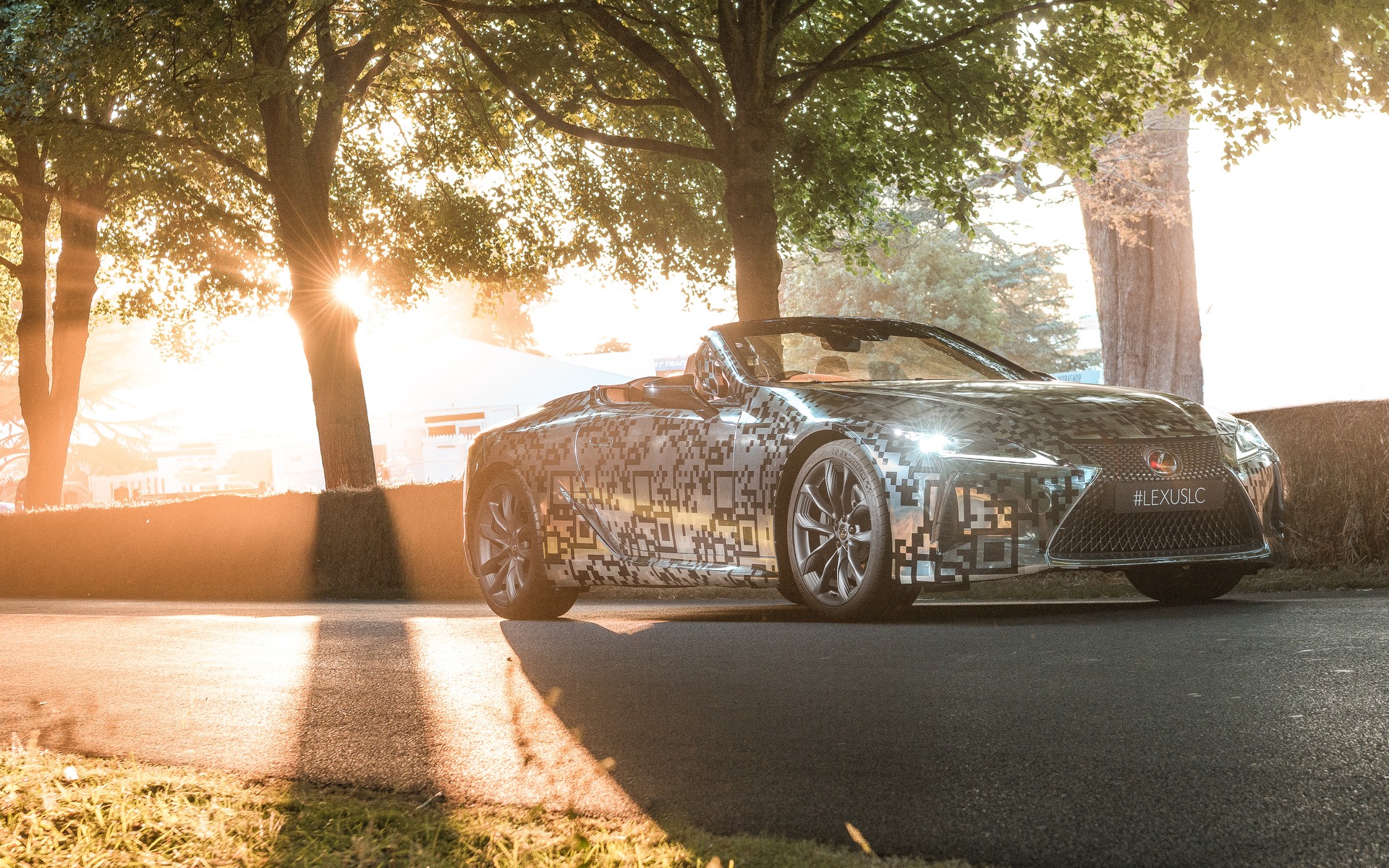 Lexus came to the Goodwood Festival of Speed, held in the U.K. this past weekend, to confirm production "in the near future" of an open-top version of its flagship LC coupe and host the world debut of a masked prototype in action on the famous hill course.
That means there will soon be three LC models to choose from: a sporty coupe, a hybrid variant for those seeking better fuel economy and a so-called lifestyle-oriented cabriolet.
This latest addition to the LC range was foreshadowed by the introduction of the LC Convertible Concept at the North American International Auto Show in Detroit back in January. The goal of Lexus designers was to express 'Ultimate Beauty' and they seem to have succeeded based on the car winning a prestigious EyesOn Design Award.
As we wait to see the production model, we're told the Lexus LC Cabriolet will be just as long, low and athletic as the coupe while displaying its own unique character.
Will there be a soft top or hard top? The answer to that question remains unknown for now, but considering the very limited amount of cargo space in the LC, the first option appears much more likely.
The engine, of course, will be the same naturally aspirated V8 that produces 471 horsepower and 398 pound-feet of torque. Logically, a hybrid convertible should follow a few months later.
Beginning with its presence at the Goodwood Festival of Speed, the LC Convertible prototype will take to different venues, gathering feedback for the engineering team. Detailed specifications and the car's on-sale date will likely be announced this fall.
One thing's for sure: it's going to be a sweet Japanese alternative to the BMW 8 Series Cabriolet!
Share on Facebook