More Details on Mercedes-AMG's 421-Hp Turbo Four
As previously reported, the new 2020 Mercedes-AMG A 35 and CLA 35 are coming to Canada next year with a turbocharged 2.0-litre four-cylinder engine (codenamed M 260) that produces 302 horsepower and 295 pound-feet of torque.
However, if you're looking for the world's most powerful turbo four in series production, then you need to wait for the brand new M 139 engine in the future Mercedes-AMG A 45 and CLA 45, whose output per litre ratio ranks ahead of many well-known supercar engines.
Let's recap all the important numbers. The high-performance four-banger will be available in two output versions: 387 horsepower in the base version and a whopping 421 horsepower in the S version (up from the previous M 133 engine's record of 375 horsepower), achieved at 6,750 rpm in both cases. Peak torque amounts to 354 pound-feet at 4,750-5,000 rpm and 369 pound-feet at 5,000-5,250 rpm, respectively. The redline is 7,200 rpm.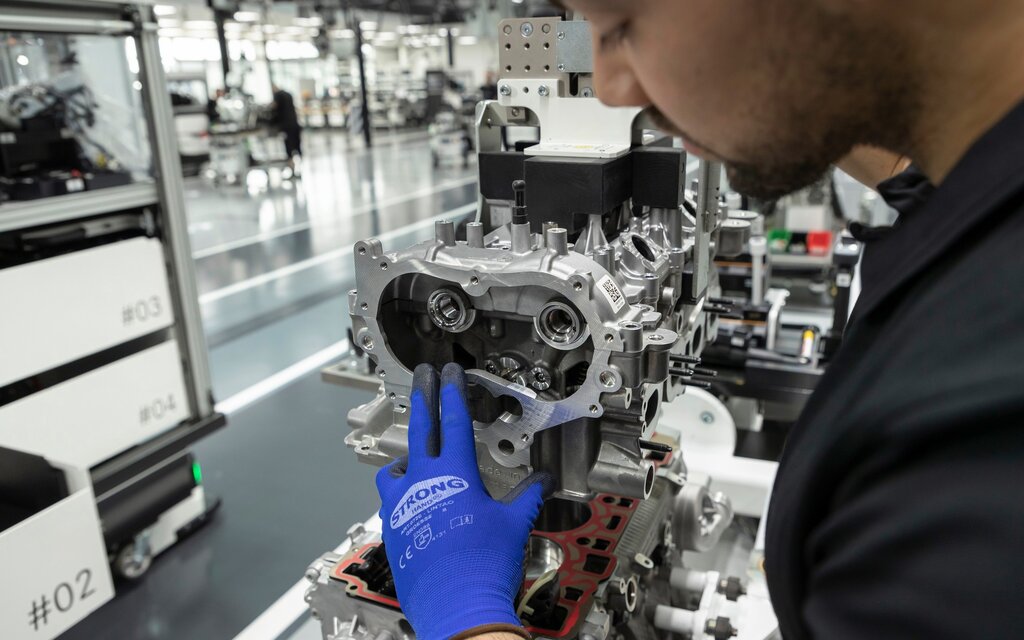 AMG engineers claim they have achieved a power delivery similar to that of a naturally aspirated engine for an even more emotive driving experience. Low-end torque is said to increase dynamically to make the car livelier and more agile.
Compared to the likewise transversely installed M 260 four-cylinder in the "35" models, the new Mercedes-AMG M 139 is rotated around its vertical axis by 180 degrees. This means that the turbocharger and the exhaust manifold are now positioned at the rear and the intake system is positioned at the front. This configuration allows the flattest possible and aerodynamically advantageous front section design.
The new cars will also use an optimized cooling system (based on the principles and experience gained with the current AMG 4.0-litre V8 engines), larger exhaust valves and, for the first time, two-stage fuel injection. In the first stage, the particularly fast and precisely operating piezo injectors supply fuel directly to the combustion chambers at a pressure of up to 200 bar. In the second stage there is additional intake manifold injection using solenoid valves. This is needed to achieve the engine's high specific output, the automaker says.
Naturally, 4MATIC all-wheel drive a seven-speed dual-clutch automatic gearbox will come standard.
The new turbocharged 2.0-litre four-cylinder M 139 will be assembled entirely by hand following the traditional AMG principle of "One Man, One Engine"—but with a completely new, digitally supported process and logistical organisation.
Follow The Car Guide to get information about Canadian availability.
Share on Facebook