2020 Kia Soul: Owning the Boxy Wagon Niche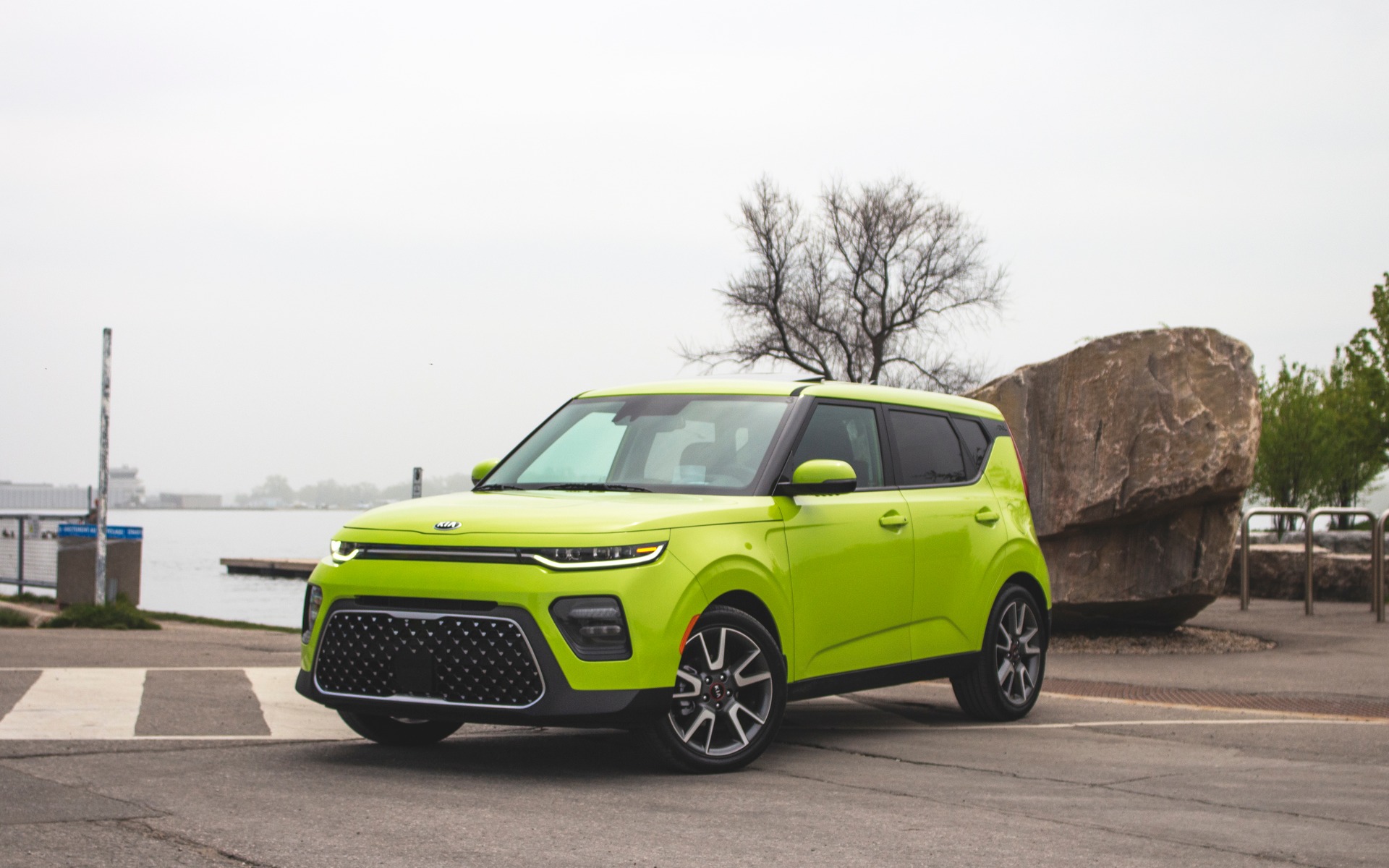 Strong points

Cheap price
Many options to choose from
Spacious and versatile cabin

Weak points

No more manual gearbox
Only one gasoline engine available
CVT takes much fun out of acceleration
Full report
TORONTO (Ontario)—When the Kia Soul first hit the market in 2009, it not only carved its own niche, but also ushered in a new era for the Korean brand following the arrival of German designer Peter Schreyer.
Back then, Kia was still trying to build a reputation in North America. The Soul quickly showed great potential and proved to be a lucrative product for the automaker. Over one million units have been sold in Canada and the U.S. since the model's inception, leading to other big hits like the latest-generation Sportage and Forte, and more recently the all-new Stinger.
To celebrate this success, Kia has unveiled a brand-new, third-generation Soul for 2020 while making sure to retain the key attributes consumers fell in love with. We got the opportunity to take it for a spin during a media launch in Toronto.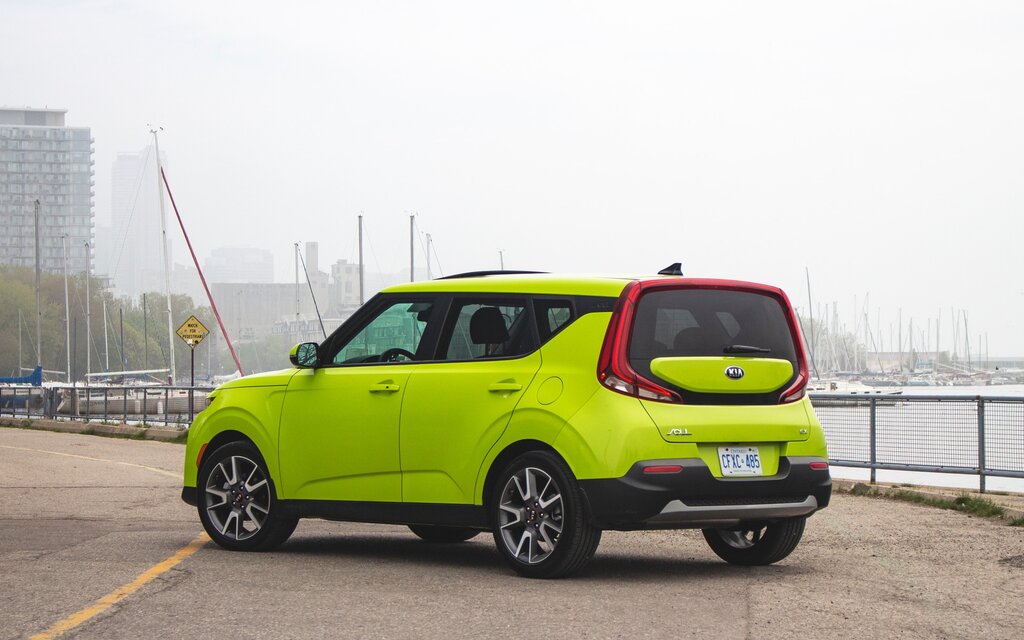 Simplified to Sell Better
While the Soul still stands in a class of its own, Kia admits that new competitors could shake things up, such as the Nissan Kicks, Toyota C-HR and the upcoming Hyundai Venue—all sub-compact crossovers with front-wheel drive.
Similarly, the 2020 Kia Soul makes do without all-wheel drive. According to Kia, it's not something the many customers have complained about.
In order to ward off the growing number of threats and remain at the top of the value game, the Canadian lineup has been simplified to a single powertrain. The manual transmission and turbocharged engine are gone due to ridiculously low sales (though the latter can still be specified in the U.S.). That's a shame because it gave the Soul a surprising performance boost and a definite edge in the segment.
For 2020, the boxy hatchback uses a naturally aspirated 2.0-litre four-cylinder engine that delivers 147 horsepower and 132 pound-feet of torque. It is mated to an Intelligent Variable Transmission (Kia's version of a CVT). Of course, there's also the fully electric Kia Soul EV, which our colleague Gabriel Gélinas drove in South Korea earlier this year.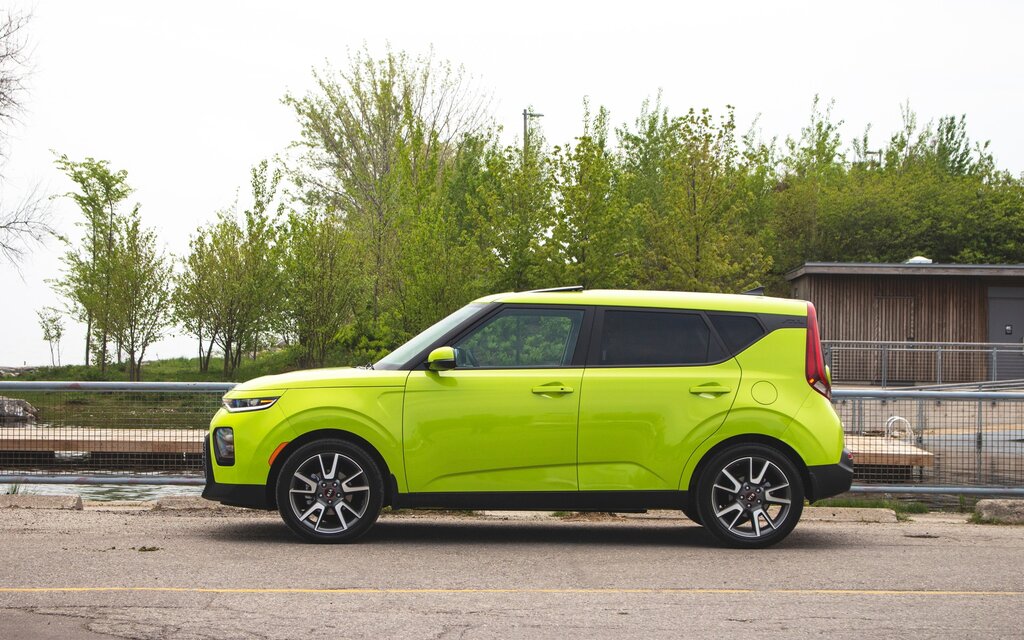 Just like every other Kia product, the Soul really gives customers a lot of bang for their buck. Even the base LX model is a great deal at $21,195 (plus freight and delivery charges). It comes with a myriad of standard features including heated front seats, air conditioning and Android Auto and Apple CarPlay compatibility.
The fully loaded GT-Line Limited doesn't even top $30,000. Our tester was a Soul EX Limited starting at $28,995 and equipped with a host of driver-assist features, not to mention leather seats and a cool-looking set of 18-inch wheels.
Flashy Colours and Generous Space
Since the 2020 Kia Soul is primarily designed for urban commutes, the test event took place mostly in the streets of Toronto.
The car feels substantially more rigid and refined than its predecessor thanks to a reinforced platform that incorporates high-strength steel produced in-house by parent company Hyundai.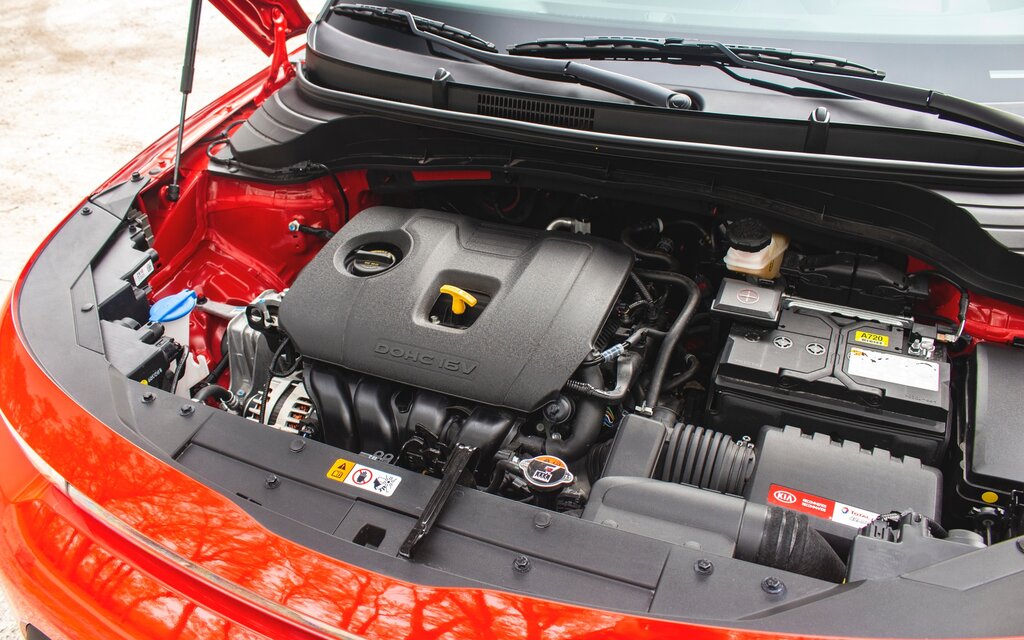 The suspension, steering and brakes have also been revised by none other than Albert Biermann, formerly of BMW and now in charge of supervising driving dynamics for Kia, Hyundai and Genesis vehicles. The final result, as you can imagine, is a success.
Handling is livelier and more fun than in the past. The various mechanical components work together in harmony, something that was missing from the first two generations. Granted, the new Soul is not a fast car, but the engine does provide a good dose of low-end torque and is remarkably linear across the entire powerband.
On the other hand, engine noise and cabin insulation could be improved further. The Soul is loud at cruising speeds and the CVT is not as polished as Toyota's or Nissan's, spoiling the little four-banger's gusto under acceleration.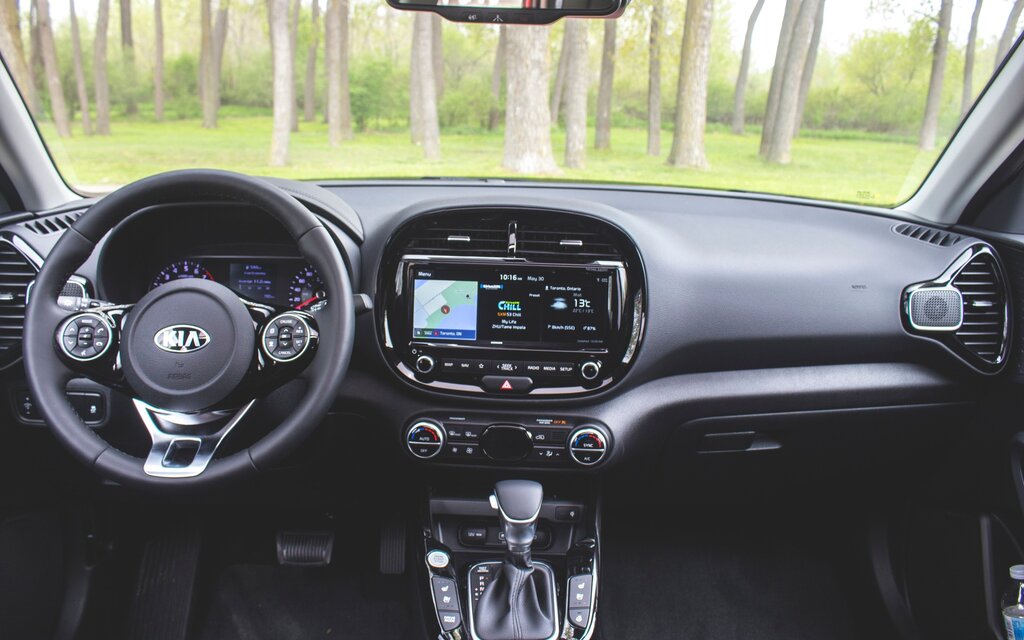 For sure, drivers will enjoy the modern, ultra-spacious interior complete with an available new mood lighting system. In "Party Time" mode, the optional Harman Kardon stereo even matches the lighting.
The dashboard looks sharp and is superbly built using soft-touch materials. The infotainment system gets a new 10.25-inch display from the EX Premium up. In typical Kia fashion, this system is responsive and easy to use thanks to clear and simple icons.
As for versatility, the 2020 Kia Soul continues to dominate the segment with a dual-floor trunk and 1,755 litres of maximum cargo room. It's almost double the capacity of the Nissan Kicks (915 litres) and more than some compact SUVs like the Mazda CX-5 (1,688 litres). The rear bench is surprisingly accommodating for large passengers, aided by the car's boxy silhouette.
Bottom Line
While the loss of the manual gearbox and optional turbo engine is disappointing, the third-generation 2020 Kia Soul remains a great purchase, no matter which trim level you choose. Fun to drive, cheap to buy and maintain, and available with trendy colour and lighting combinations, it's a tremendous little vehicle that we wouldn't hesitate to recommend.
Share on Facebook