The Car Guide's 2019 Best Buys: Porsche Panamera
Consumers who still prefer large luxury sedans over an SUV equivalent avec plenty of choices. From eco-friendly cars to supersport cruise missiles, there is something for everyone and it's sometimes hard to make a sound purchase decision. That's why every year, the team over at The Car Guide publishes its Best Buys.
Among full-size luxury sedans, it's the Porsche Panamera that takes the crown in its category this year. Available with three body styles, including hatchback sedan, Executive long-wheelbase sedan and wagon-esque Sport Turismo, the Panamera proposes no less than 18 variants. Aside from its versatility, this car boasts dynamic road manners when we feel like driving more enthusiastically, or a comfortable ride when the family's on board.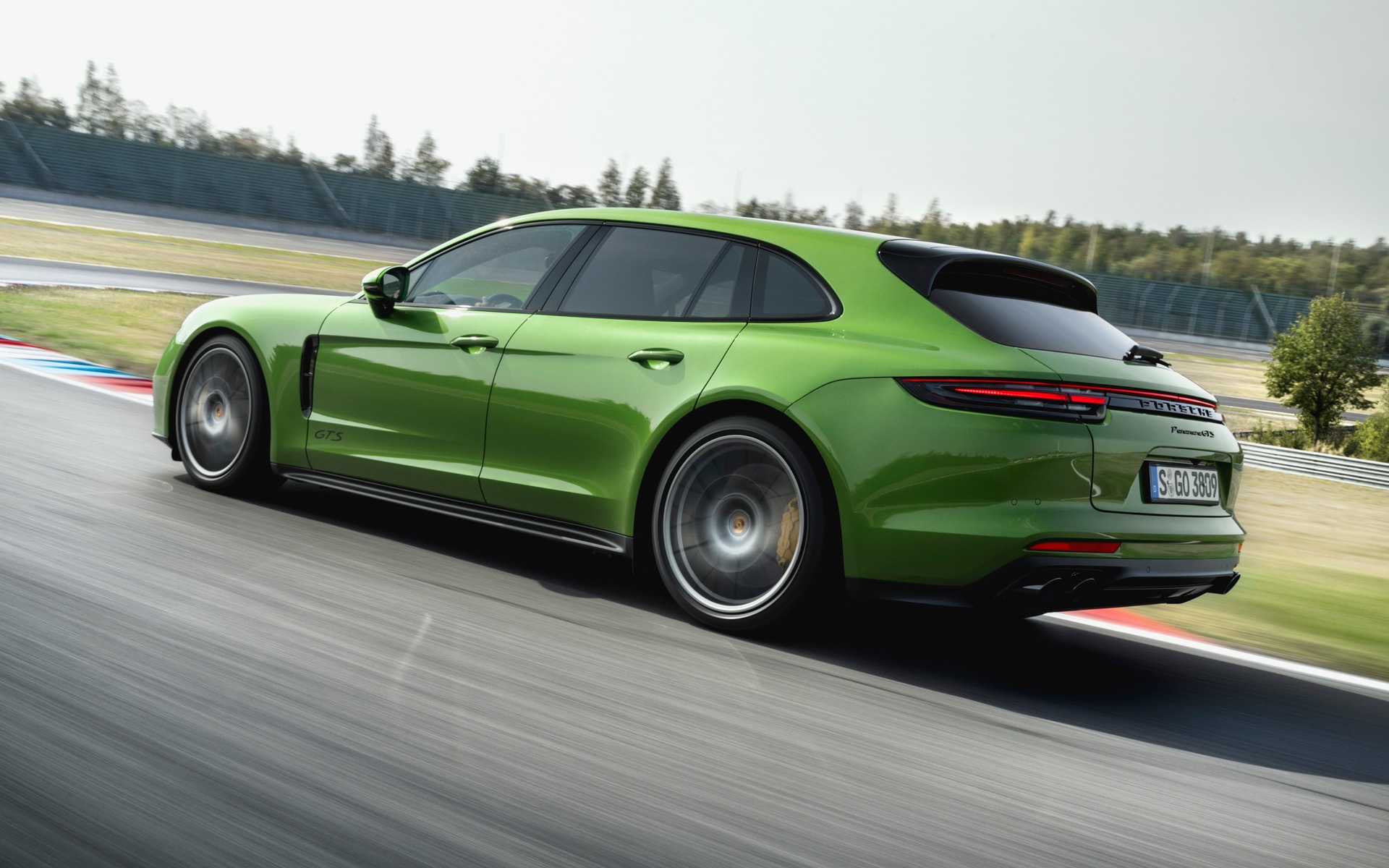 Under the hood, we can choose one of six powertrains: turbocharged V6 (330 hp), twin-turbo V6 (440 hp), twin-turbo V8 (453 hp or 550 hp), plug-in hybrid with turbo V6 (456 hp) or plug-in hybrid with twin-turbo V8 (680 hp). A rear-wheel drivetrain is standard, while all-wheel drive is optional. We also appreciate the high-quality finish and the comfort of its cockpit in addition to the brand's reputation for reliability. The Porsche Panamera retails from $98,300 before freight and delivery charges.
In second place, we find the Audi A8 (MSRP from $97,800). Now offered only in long-wheelbase format, the A8 relies on a turbocharged 3.0-litre V6 engine with 335 hp, a quattro all-wheel drivetrain and a capable air suspension. The design and overall finish of its cockpit are brilliant, while the level of on-board technology is impressive, including a semi-autonomous drive system.
The BMW 7 Series (MSRP from $117,750) completes the podium with a variety of powertrains, from a 322-hp plug-in hybrid system to a 600-hp twin-turbo V12, along with a competent all-wheel drivetrain. Lavish cockpit, ride comfort, dynamic handling—everything is set here to satisfy the needs of buyers in this market segment.
Share on Facebook