New Dodge Concept Further Hints at Charger Widebody
It's been a while since we talked about the Dodge Charger. In fact, the last time we did was in the summer of 2018 when several updates for the 2019 model year were announced.
However, FCA's four-door muscle car is back in the news (sort of) after the automaker showed off a new design concept at the Spring Fest 14 car show in Pomona, California a few days ago.
Based on the pictures shared by Dodge and its design chief Mark Trostle, the rumoured Charger Widebody model is getting closer to reality. The company has gone on record saying it is gauging feedback from Dodge enthusiasts.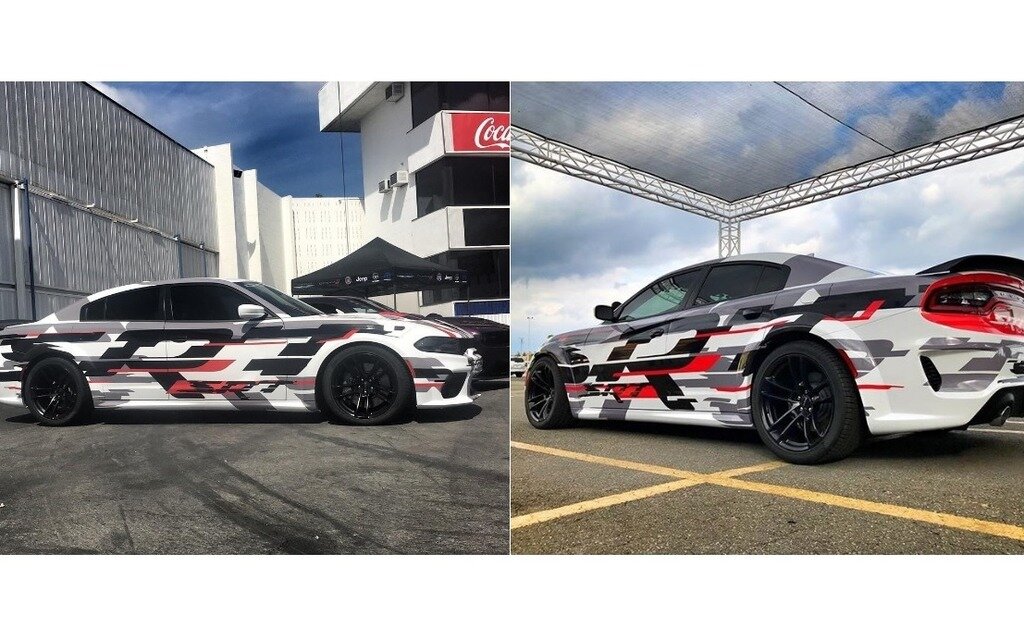 The concept sports a ton of graphics and stripes, but the fender flares appear to be similar to the ones on the Dodge Challenger Widebody.
Of course, it's about much more than a styling upgrade. Larger fenders mean wider wheels and tires, resulting in better grip and faster acceleration, especially on the track and drag strips. Traction is arguably one of the biggest issues with the more potent Charger models including the 707-horsepower SRT Hellcat and the 485-horsepower Scat Pack 392, which ride on 275- and 245-mm rubber, respectively.
There would certainly be a hefty premium to pay for a Widebody addition, but for those who can afford it, the benefits would likely be even greater. Hopefully FCA will make an official announcement soon.
Share on Facebook