Subaru Launches the 341-Horsepower WRX STI S209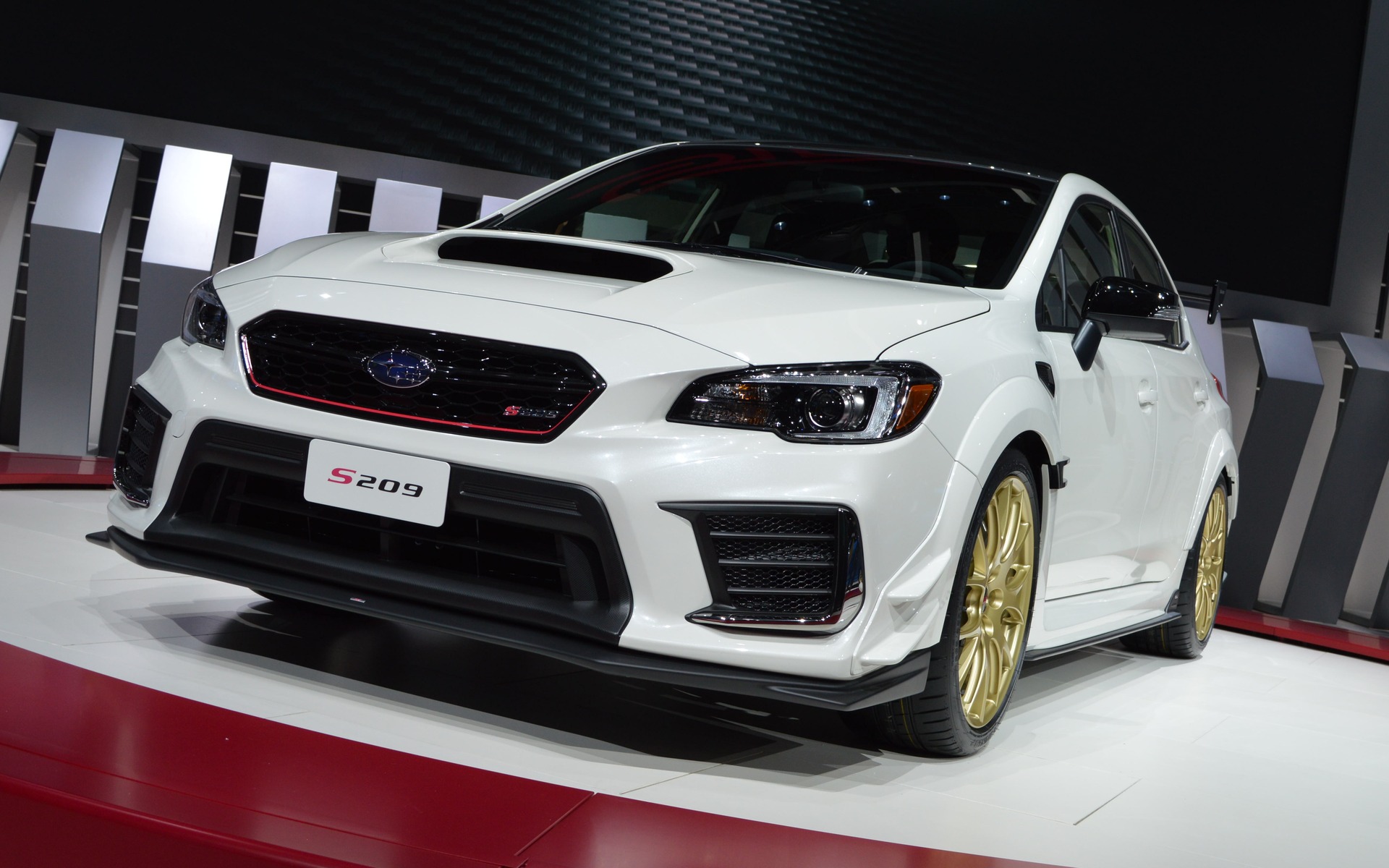 To start off the new year, Subaru unveiled an even more powerful version of its famous WRX STI.
Baptized S209, it develops no less than 341 horsepower, 31 more than in the regular STI. It's all generated by the same 2.5-litre, flat-four engine, but here, it benefits from a larger turbine and compressor and increased boost pressure. It's matched to a close-ratio six-speed manual gearbox.
To conceive the S209, Subaru drew inspiration from the WRX STI Nürburgring Challenge race car, which won the SP3T class during the last edition of the prestigious 24 Hours of Nürburgring endurance race.
This version of the WRX STI is equipped with Brembo brakes with six-piston callipers up front and two-piston pinchers at the rear. It's also fitted with Dunlop SP Sport MAXX tires wrapped around 19-inch BBS wheels.
Only two paint colours are available for the S209, World Rally Blue with gray wheels and Crystal White Pearl with gold wheels. In addition, a numbered plaque is installed on the centre console. Pricing will be announced at a later date.
An American Exclusivity
Unfortunately, this more potent version of the STI is reserved for the United States market. With a production limited to 200 units, the WRX STI S209 will sell out very quickly.
This exclusive model picks up the torch from a series of special STI vehicles. Destined for the Japanese market, this series debuted in 2000 with the S201, while Subaru sold the S208 in 2018.
Share on Facebook