An Update for the 2020 Mercedes-
AMG GT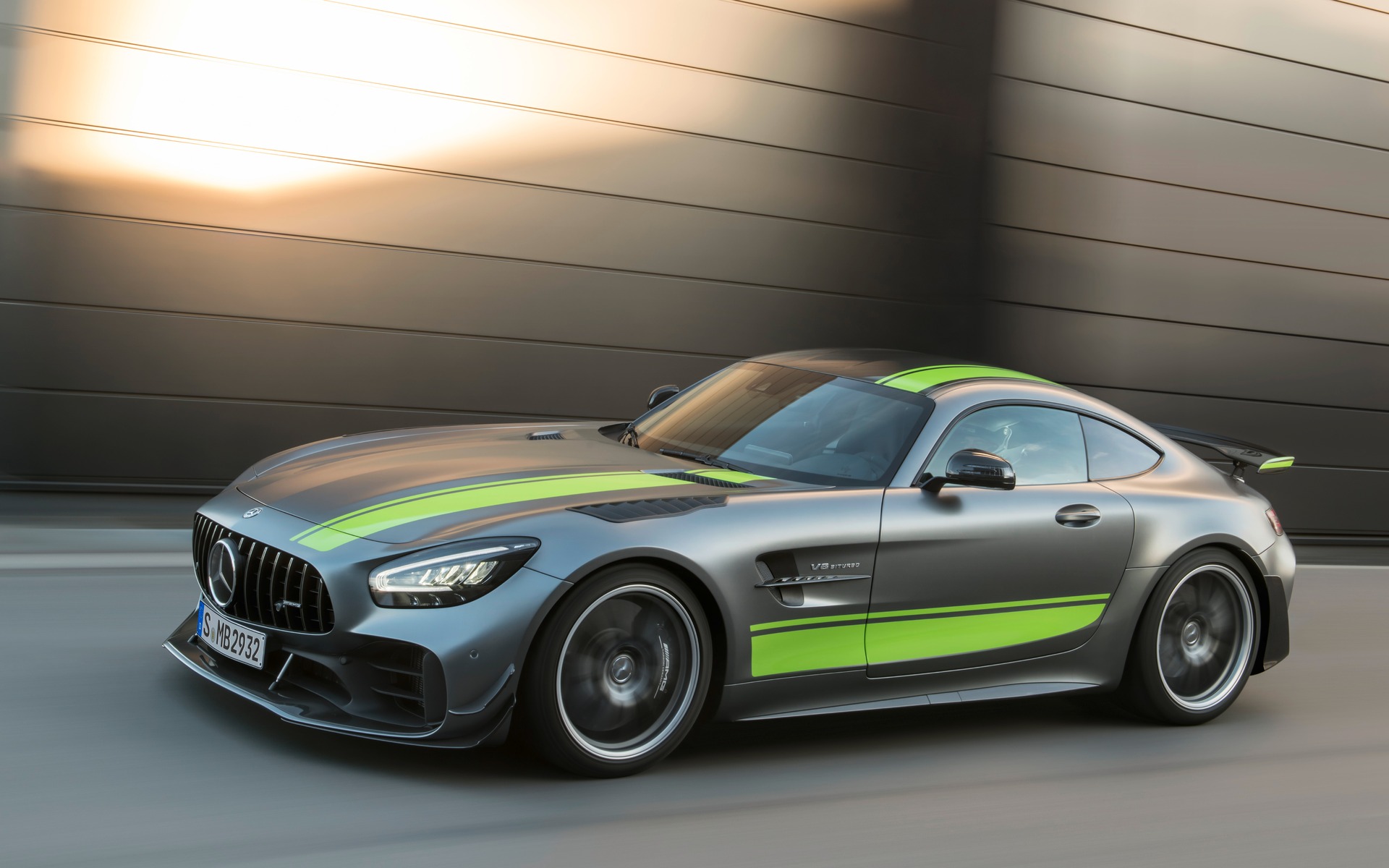 At the Los Angeles Auto Show, Mercedes-Benz's AMG division presented its new and improved GT Coupe. Even if at first glance, it doesn't seem to have received any significant changes.
The GT gets new headlight clusters, a new rear bumper and new alloy wheel designs, but the major modifications made to the 2020 Mercedes-AMG GT aren't found on the bodywork or under the hood.
First of all, the GT's cockpit receives a new V-shaped centre console, which is actually the same one found in the new Mercedes-AMG GT 4-Door Coupe. It also benefits from new fully digital instrumentation on a 12.3-inch screen—with Classic, Sport and Supersport display styles—alongside a 10.25-inch infotainment screen. In addition, the two-door GT obtains the AMG performance steering wheel that was introduced in the four-door variant. Said steering wheel is cloaked in Nappa leather in the GT C and in DINAMICA microfibre in the GT R.
The car also gains a host of new electronic systems. An available parking package adds front and rear cameras to make parking manoeuvres easier, and at much higher speeds, AMG DYNAMICS programming in the drive mode system allows for even more precise intervention of the stability control system. The two-door GT's suspension has been recalibrated as well, and according to the German brand, it "increases the agility of the AMG GTs even when they are at their most stable."
A new variant of the 2020 Mercedes-AMG GT will be available, called the GT R PRO. This limited-edition car—as if the regular GT R wasn't exclusive enough—benefits from even sharper driving dynamics, particularly on a race track. In the Canadian-spec GT R PRO, we get AMG performance seats, matte carbon fibre trim and extra bracing in the trunk.
The on-sale date hasn't yet been announced, but the 2020 Mercedes-AMG GT Coupe will still be available in GT (469 horsepower), GT C (550 horsepower) and GT R (577 horsepower) variants.
Share on Facebook