2019 Subaru Ascent: We're Heading to the Maritimes to Drive it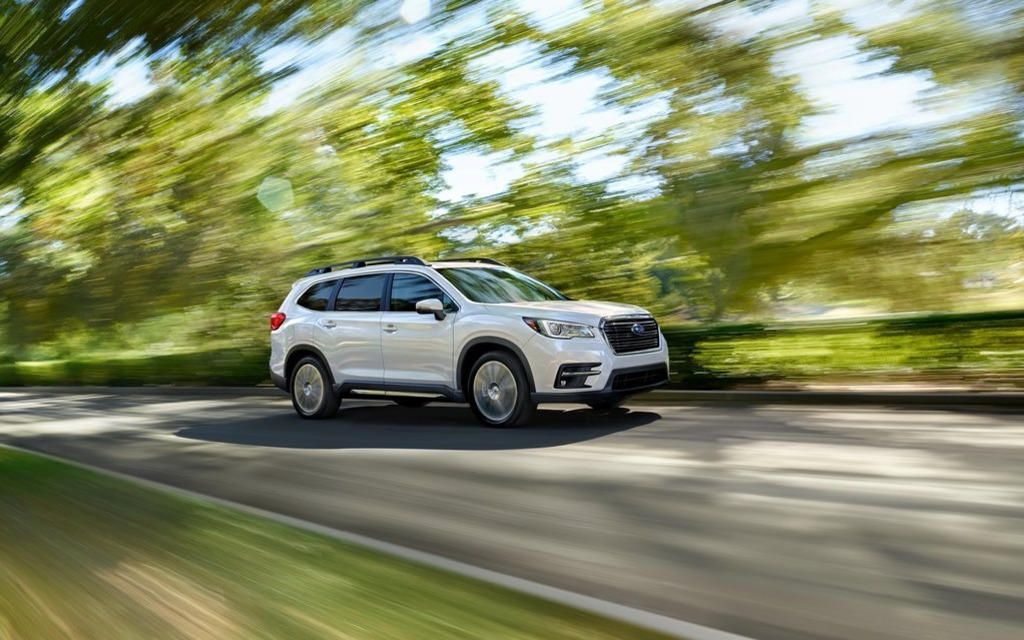 Subaru is a niche carmaker that has managed to remain relevant in a competitive segment by offering young and quirky products powered by unique drivetrains, as well as standard all-wheel drive across its lineup (except the BRZ).
But while the Outback, the Crosstrek and the Forester are doing quite well in this business, Subaru still doesn't offer a seven-passenger SUV in its lineup, a segment which is witnessing massive popularity here in North America. The 2019 Ascent is here to fix this, and we'll be in Cape Breton, Nova Scotia, to drive it during its Canadian launch.
Learning from Tribeca
This kind of vehicle isn't new for Subaru, as the Japanese carmaker attempted to enter the seven-passenger segment with the Tribeca back in 2005. Unfortunately, that vehicle was deemed too small, too expensive and too strange looking to make a ripple in the segment. With the Ascent, Subaru gives it a second run with more conservative proportions, an efficient powertrain and a $37,820 entry price set to take on competitors such as the Honda Pilot, the Mazda CX-9, the Ford Explorer and the Toyota Highlander.
Of course, this being a Subaru means all-wheel drive comes standard, and to honour the brand's heritage, an all-new 2.4-litre turbocharged Boxer four sits under the Ascent's hood. It's good for a claimed power output of 260 horsepower and 277 lb.-ft. of torque. The only available gearbox is a continuously variable automatic (CVT).
Except for a new engine, the rest of the Ascent remains rather straightforward by offering what consumers of such products actually need, like a spacious cabin, plenty of cargo space and a competitive value proposition. We're told the darn thing even has a total of 19 cupholders!
So while we're happy to see Subaru re-enter the midsize SUV segment with an all-new vehicle from the ground up, we hope the brand's distinct identity will remain intact, a trait which should allow the Ascent to distinguish itself from an otherwise stale segment. Stay tuned for our first drive report from Cape Breton's absolutely stunning roads.
Share on Facebook