Grand Opening of Lamborghini Uptown in Vaughan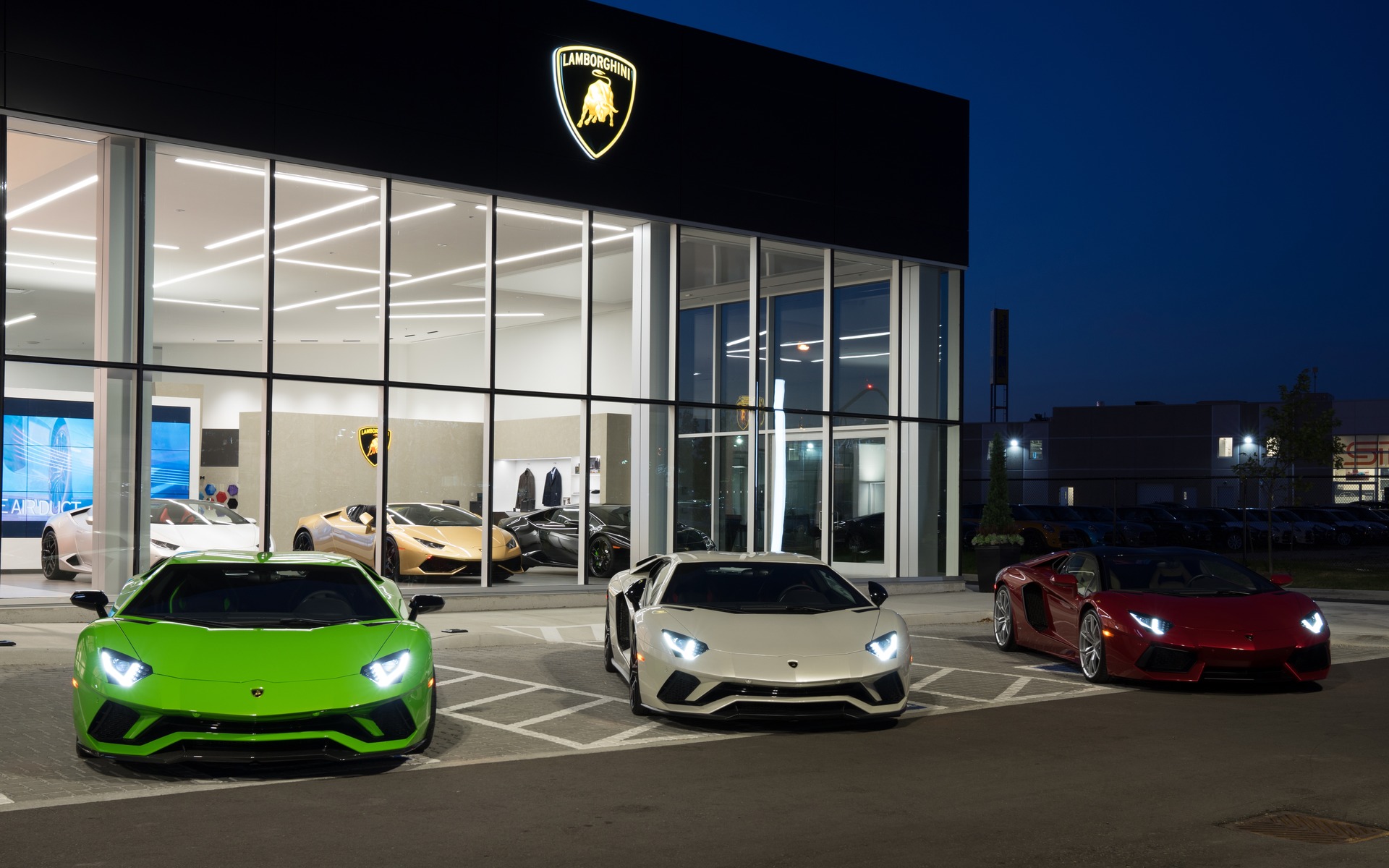 The Greater Toronto Area now has a new Lamborghini dealership located in Vaughan. Lamborghini Uptown Toronto, property of Grand Touring Automobiles, is the first Canadian dealership to showcase the new corporate identity design and brand environment.
Attending the gala opening on October 5th, Automobili Lamborghini CEO Stefano Domenicali declared: "We appreciate Uptown Toronto's substantial investment in their new facility, which is a strong display of its commitment to our expansion. The Urus SUV will be a game-changer for the brand, and having the new corporate identity at this important location in Canada's largest city will serve as an anchor for current and future customers in a region where SUVs are revered along with super sports cars."
At the current time, Lamborghini sells around 70 cars per year in the Greater Toronto Area and 210 cars per year in Canada, the fifth largest market for the brand worldwide. That number is expected to double with the arrival of the Urus SUV, which will be unveiled at the brand's factory at Sant'Agata Bolognese in Italy on December 4th and will arrive in Canadian showrooms in the third quarter of 2018.
"We see incredible potential for Lamborghini in Canada, and the Urus SUV will ensure our brand's presence on Canadian roadways twelve months a year." said Domenicali. The Urus SUV will eventually offer a plug-in hybrid variant and Domenicali expects that hybrid powertrains will be introduced to the brand's sports cars in the next five years, "a natural step because of legislation."
Following the opening of the brand's new location in the city of Vaughan, Grand Touring Automobiles also plans to open a new Lamborghini dealership in downtown Toronto at the corner of Dundas and Don Valley Parkway.
Share on Facebook