Audi RS 3 Coming to Canada in Summer 2017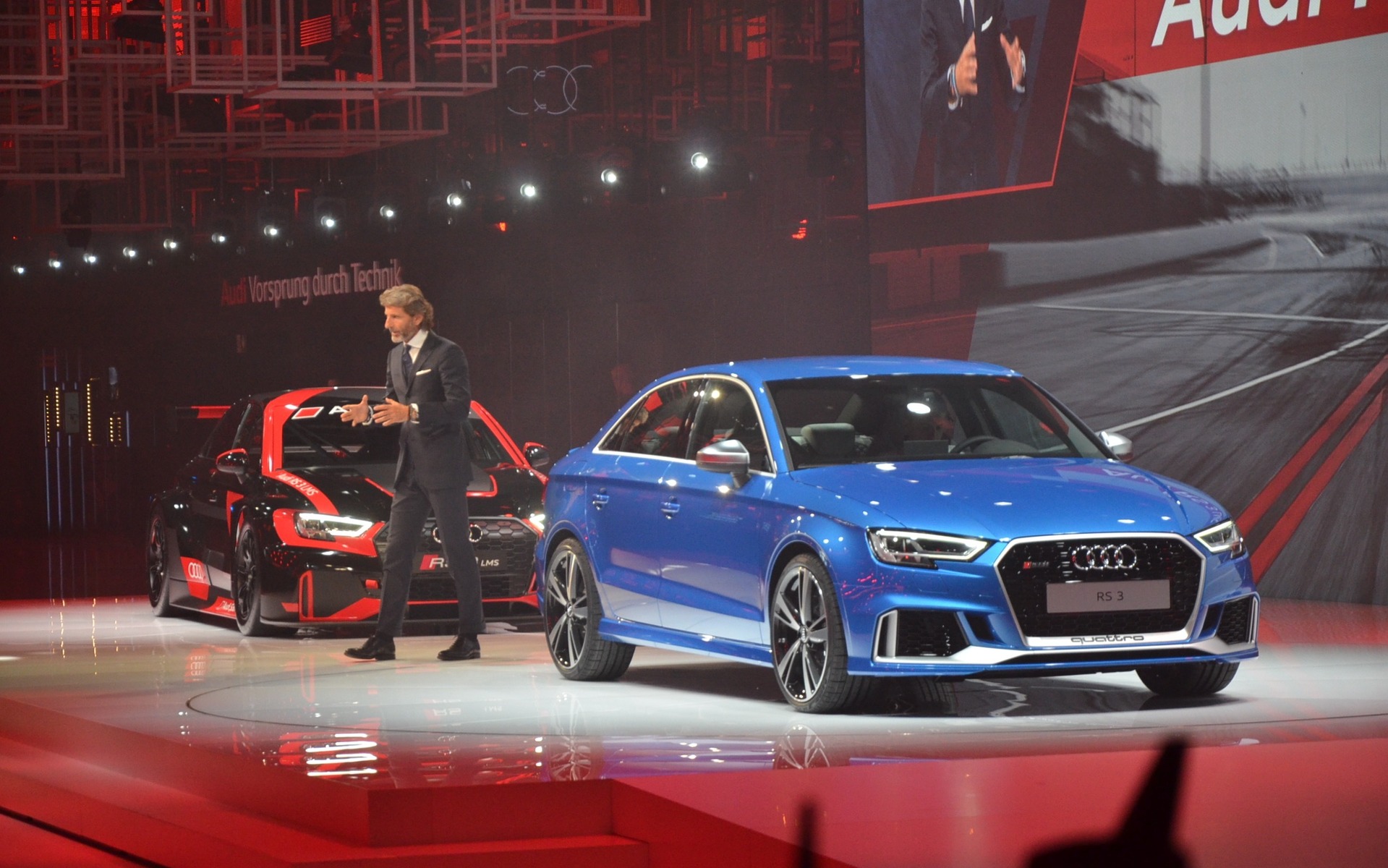 The new Audi RS 3 is one juiced-up machine. It's powered by the same engine as the new 2018 Audi TT RS that we tested last week, namely a turbocharged, 2.5L five-cylinder that pumps out 394 horsepower and 354 lb.-ft. of torque.
Fun fact: The new RS 3 won't be reserved for the European market—and it's coming to Canada in summer 2017. What's the price? No news on that yet. One thing is for sure: the RS 3 should be able to deliver a serious adrenaline shot, with captivating engine sounds as an added bonus, as this five-cylinder mill comes with a distinctive vocal signature. A dual-clutch gearbox and all-wheel drive are also included, as is Audi drive select, which lets you set the parameters for the vehicle's handling in various driving modes.
So that's almost 400 ponies in a seductive sedan and sweet engine sounds as a bonus. We can hardly wait for next summer!
Share on Facebook