Hyundai teases new Genesis concept with Vision G Coupe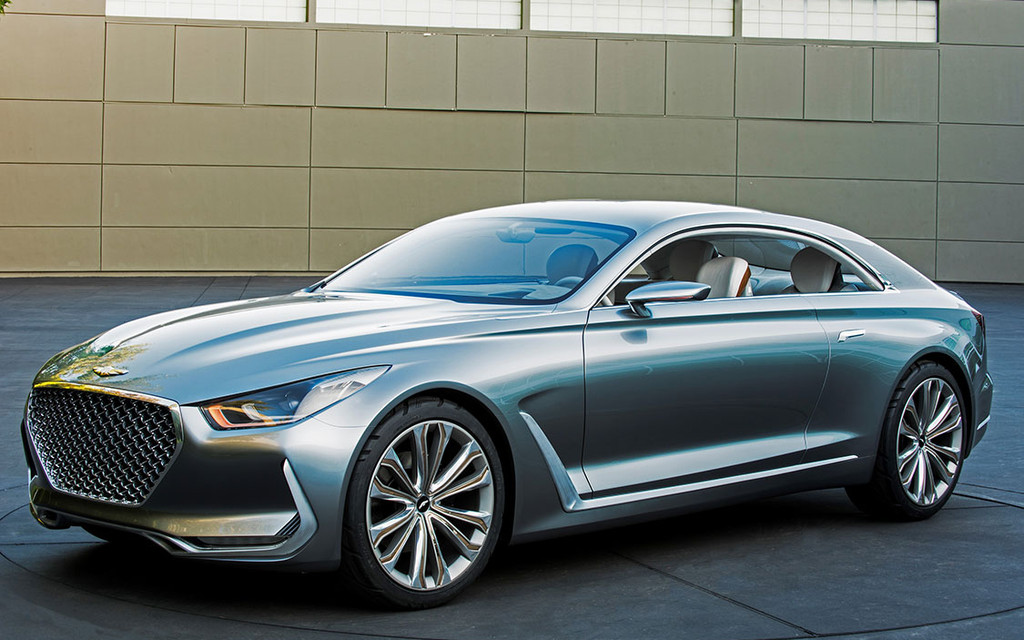 There may be a new coupe joining Hyundai's Genesis lineup.
Hyundai released photos of its new Vision G Coupe Concept this week, which shows off what looks like a two-door that borrows less from the sporty Genesis Coupe and more from the luxurious Genesis sedan.
The automaker called the Vision G Coupe the "inspiration for its family of future premium products that promise luxury, performance and style with the value" that has become Hyundai's major selling point.
With its long hood and high beltline, the Vision G Coupe has an almost grand tourer hatch look to it.
Stuffed under the long hood is Hyundai's 5.0-litre Tau V8 that makes 420 horsepower and 383 lb.-ft. of torque, complementing the look designers were going for.
Just like nearly every other concept car out there, it is highly unlikely the Vision G Coupe makes it to production in its current form.
With the success of the Genesis nameplate, however, an argument can be made that there would be a market for a luxury coupe wearing the badge.
The Vision G Coupe will be on display at the Pebble Beach Concours d'Elegance Aug. 16 in Monterey, Calif.
Share on Facebook