McLaren 675LT is stupid light, stupid fast—and sold out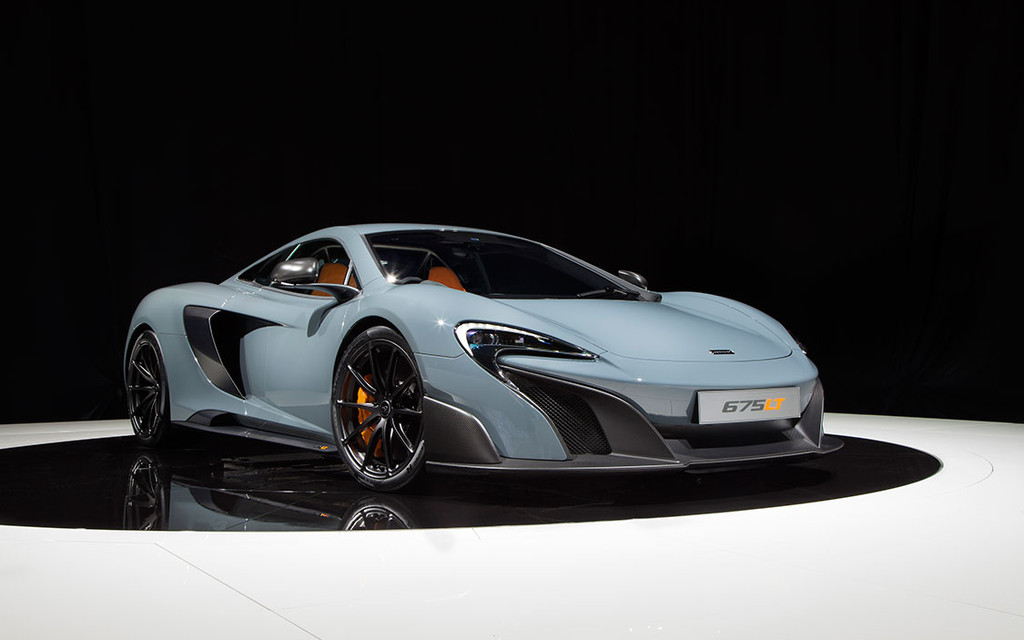 McLaren claims the all-new 675LT is the lightest, most powerful, fastest, and most track-focused yet in its Super Series of road missiles.
The 675LT—with 'LT' standing for longtail, a term not used since the McLaren F1 GTR—weighs about 220 lbs. less than its Super Series sibling, the 650S, thanks to an increase in the amount of carbon fibre used and lighter components throughout.
The car tips the scales at a scant 2,712 lbs., and comes powered by McLaren's newly-developed M838TL 3.8-litre twin-turbocharged V8 engine that makes 666 horsepower and 516 lb.-ft. of torque.
The run from 0 to 100 km/h takes just 2.9 seconds, and 200 km/h comes in 7.9 seconds, while, thanks to a 40 per cent boost in downforce, the 675LT reaches a top speed of 330 km/h.
"The 675LT is the closest thing there is to a McLaren P1," McLaren chief executive Mike Flewitt said in a statement. "It is always so engaging and dramatic, and alongside the McLaren P1 it's the most extreme expression yet of McLaren road car engineering.
"Though brilliant on the track—and likely to be extensively used on track days—the extra engagement and performance is immediately obvious when driving on the road, even at low speeds."
And speaking of track days, McLaren says air conditioning has been removed from the 675LT in order to save weight and power—though it can be added as a no-cost option.
The 675LT is priced in the neighbourhood of $500,000, with all 500 units the company plans to produce already spoken for.
Share on Facebook